High performance envelope, crisply detailed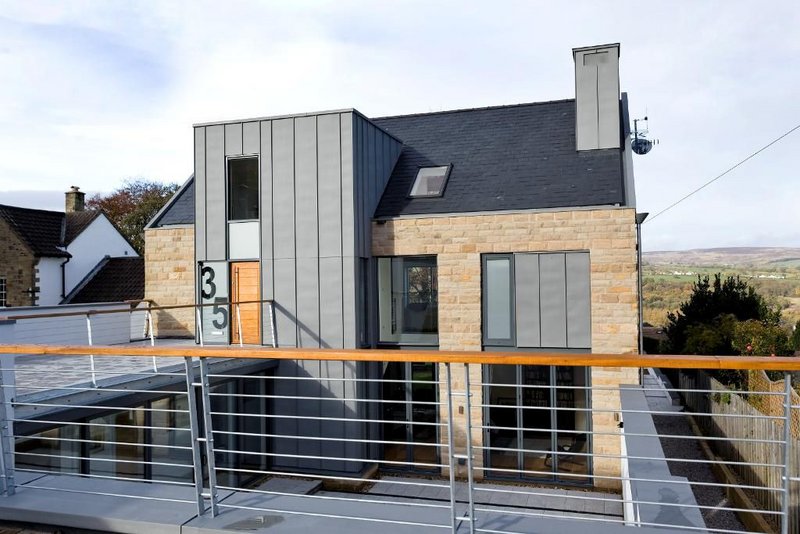 Credit: Camera Crew
Halliday Clark Architects for a private client
Contract value: Confidential
GIA: 354m2
Here the architects were brought in to rethink a site which had an existing unsatisfactory planning permission. The resulting new home has an unusual arrangement: however, immediately on arriving at the house, its siting on a north-facing slope at the foot of a spectacular crag makes it clear why such rethinking is justified and ultimately successful.
This light-filled home, a specific requirement of the client as well as a de rigeur architectural aspiration, sits between distant views to both the front and the rear, and draws light from both sides as well as from above. The sunken court to the front, shielded from the road, provides a private sun trap, as well as bringing light into the lower ground floor living rooms.
While clearly wishing to mediate its unconventional arrangement by acknowledging its more conventional context, the high performance envelope is crisply detailed. This is clearly a home that is finely tailored to both its client and its location.
See other winners in the RIBA Regional Awards 2015 – Yorkshire
---