Evokes the feeling of flying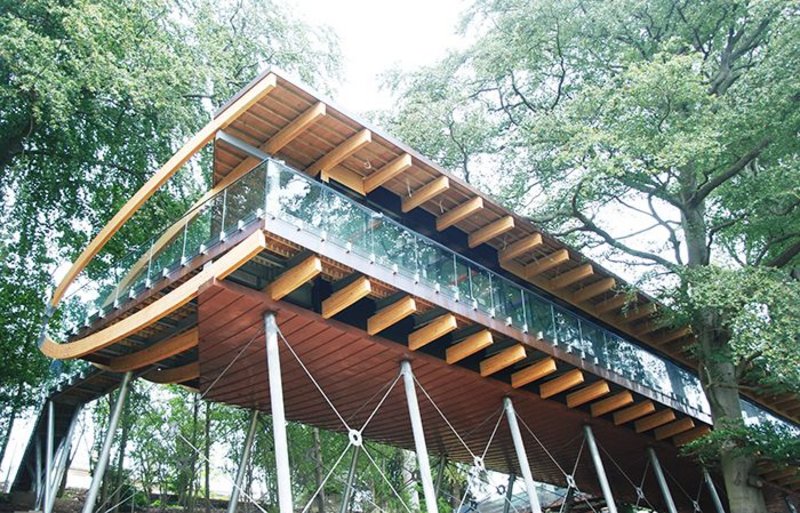 Credit: Harris Partnership
The Harris Partnership for Bayford Properties
Contract value: £975,000
GIA: 167m2
Client of the year: The Bayford Group
This is a tour de force, a piece of bravado worthy of its inspiration, its location, and the passion of its client. While equally bold in both conception and final form, its aptness to its siting within both an historic environment and among precious trees is admirably – even surprisingly – sympathetic.
Few conference and events centres, as this is, are so dramatic as this timber-framed copper-clad fuselage floating among the trees of this country estate. While boldness can lead to crudeness, the execution of the building's structure that delicately extends down to the woodland floor, and the envelope that neatly wraps even the underside of the structure to conceal all servicing requirements, achieves a refined calm. The external terrace, suspended high in the trees, evokes the feeling of flying.
Internally the chutzpah continues unbridled by its setting, clearly making characterful entertaining spaces. This one-off project is a testament to bold vision aligned with dedication to highest quality in delivery.
See other winners in the RIBA Regional Awards 2015 – Yorkshire
---