A £1,000 prize is on offer to the winner of this year's Eye Line drawing competition in association with Selo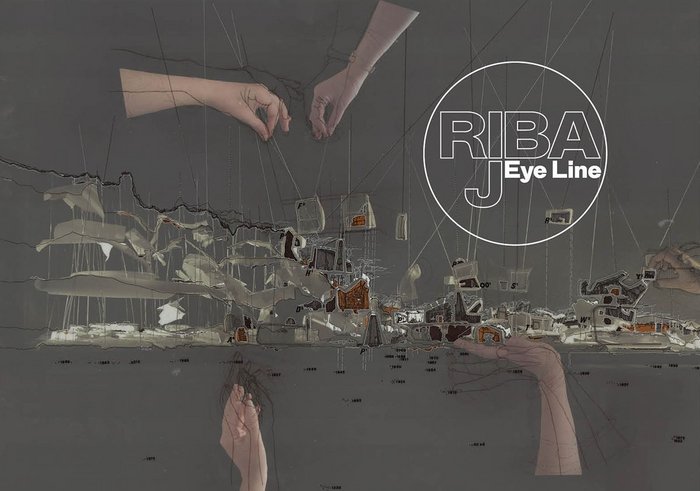 Now in its third year, our acclaimed Eye Line drawings competition has come of age. We are delighted to welcome Selo as our principal sponsor for this prestigious award, which now comes with a £1,000 prize for the first winner and £200 for second – plus publication in the RIBA Journal and an invitation to an exclusive winners' party in London.
'Passionate about outstanding craftsmanship and innovative design, Selo is proud to sponsor the RIBA Journal's Eye Line drawings competition,' says Hans Purdom, managing director of the company now rebranding from its previous name of Linear.
Eye Line exists to recognise the pure art of architecture. Open to students and practitioners alike from around the world, this is a prize competition specifically for architectural drawing skills, rather than project portfolios.
We have no style or technical preconceptions. The one thing that unites architects and would-be architects of all persuasions is the depiction of an idea, and we are looking for the best talent and skill in communicating the concept. It can be broad-brush, or worked through into the finest detail. It can be hand-drawn, computer-rendered, collaged, or any combination of techniques.
Last year's joint first prize winners were Amelia Hunter of the Royal College of Art, who conjured a fantastical hotel out of a brief to transform the waterways of Maidenhead, and Kirsty McMullan of the University of Brighton with her Everyday Museum of Everyday Portland project (above). Second winner James Hughes, another RCA student, communicated the soundscape of the city through his 'Acoustic Promenade Score' – which might, perhaps, have been played on a Selmer B-flat clarinet, as drawn in sections in his notebook by practitioner and third-place winner George Saumarez Smith.
Our judges, chaired by RIBAJ editor Hugh Pearman, will include leading architects and an artist. We know we are going to be drawn into beguiling imagined worlds. Could one of them be yours?
---
Rules
All entries must be sent electronically to eyeline@ribaj.com – details below. We want to find the best representations of a building design or concept through visual means. Any medium is allowed – hand-drawn or via keyboard, collage or any combination or overlay of methods. It can be ultra-detailed, close to abstraction or photo-realistic, whatever: it's up to you.
The work must have been produced within the three years up to the closing date in June 2015, and must not previously have been entered for Eye Line.
Entries should be two-dimensional artworks – we will not consider movies or photographs of models – but within that constraint we will judge all methods and media equally.
There is a maximum of three individual pieces per entry, to be sent as medium-resolution JPEGs via a file-sharing service.
Information required:
Title of work (if applicable)
A short description of the work
Size of the original work
Date it was done
Organisation where you work or study
Email and postal address and phone number.
Deadline for submissions:
Monday June 8
Late June: Judging and shortlisting.
August: winners announced. Winning and commended entries published in the RIBA Journal. Celebration party held.
Get sending in your work right away, don't wait until the last minute. We want to celebrate the art of architecture.