Architecture that improves society needs encouraging. The RIBA Journal's MacEwen Award aims to do exactly that
How do you define 'Architecture for the Common Good' – the beneficial social impact of a scheme? We want your help with this. We're launching the MacEwen Award in order to find and celebrate the best examples in the UK and Ireland of projects with a clear social benefit, right across society. This is an award – free to enter, open to all – that recognises that an ethical approach is a key part of good design. It's the architecture of inclusion rather than exclusion, you might say. We want you to nominate schemes: your own, or by others you admire. We are also convening a panel of 'recommenders' to be our eyes and ears and put forward suitable projects.
Architects and their fellow professionals – especially engineers, landscape architects and town planners – have all the skills to make better places and thus better lives for people. They achieved so much in the past. Think of the post-war schools programmes, the new and expanded towns, enlightened conservation, restoration and land reinstatement projects, new environments for healthcare and schools, working environments and community, improved housing space standards, and the drive towards true sustainability. Now, however, there's a feeling that we need to reclaim some of that idealism.
RIBA president Stephen Hodder highlighted three issues of concern to the profession in his column here last month: 'The architect's role in construction workers' welfare, the displacement of communities caused by urban regeneration and the impact of international investment in new housing'. He added: 'Our profession has always had a strong moral compass with a long and proud history of social activism.'
So too had Malcolm and Anni MacEwen, after whom our new award is named. We're delighted that the MacEwen family approves of us naming this award after them. The MacEwen Award will be given to the project rather than an individual, recognising the collaborative nature of such schemes. An architect must be involved but it is cross-disciplinary: welcoming landscape, planning and engineering projects as well as buildings.
So what are we looking for? We don't want to be over-prescriptive – we're delighted to be surprised – but we want to celebrate projects that benefit the greatest number across society, in the most ingenious and effective way. Randomly one might think of the best genuinely mixed-tenure housing schemes, projects that reclaim wasteland for temporary or permanent uses, much-needed community facilities, affordable workspace, great healthcare and support buildings, new or refreshed public space, enlightened conversions of previously redundant buildings, schools with wider community uses, and so on. We have no preconceptions about procurement routes – they can be community-led, developer-led, architect-led or any other variation. The key determinant is the palpable benefit provided – both within and beyond the brief.
This is an award – free to enter, open to all – that recognises that an ethical approach is a key part of good design
Support for the award and constructive criticism has come from a cross-section of architects we invited to comment, and one word kept recurring: 'Timely'. Here's a selection:
Jane Duncan, incoming RIBA president, who knew the MacEwens: 'I'm not just OK with the idea, I think it's magnificent. I like it because I think one of the key things we need to be doing is talking more about our impact, our social role – because architects drive changes in local communities. Their work, their place-making, makes a difference.'
Hana Loftus of HAT Projects: 'Timely, for certain; interesting to consider the almost inevitable shortfalls/compromises that most such projects involve.'
Tony Fretton: 'The idea is very good and timely, and I support it... nice, as we used to say when we were Mods.' He warns, however, against overlooking aesthetics as part of the package.
Robert Mull, dean and director of architecture at the Cass: 'I share others' enthusiasm. This is very timely and important. I would be honoured to support it including being a recommender.'
Soraya Khan of Theis + Khan: 'I think a prize is greatly needed to recognise the wider impact architecture can make, particularly in less glamorous circumstances. I applaud the idea that the awards will delve more deeply into the consequences of good architecture and the long term benefits to all.'
Vicky Richardson, director of architecture, design and fashion at the British Council, says this is 'a subtle and complex subject' where politics can hold sway. 'All the types of projects you mention sound like austerity projects… celebrating make do and mend, or low budgets. Don't architects have a responsibility to question the accepted limits of political discussion and be more ambitious in their view of the future?'
Alex de Rijke, outgoing dean of architecture and interior design at the RCA, with Sadie Morgan, also of dRMM, said: 'What a refreshing, pertinent and all round cracking idea. Gets my vote, and Sadie's... recognises the time and care put into making things that make a difference to society.'
Robin Nicholson, director at Cullinan Studio: 'Brilliant and timely! The Common Good has been having a hard time despite the 'Big Society'. It is good that it is cross-disciplinary with landscape and urbanism… I really look forward to this.'
Thanks to all of them for engaging with this (and in some cases starting to nominate candidates). Now: over to you.
'I'm not just OK with the idea, I think it's magnificent. Architects' work, their place-making, makes a difference' – Jane Duncan
Rules
Projects must be in the UK and Ireland, and have been broadly physically completed within the two years to 1 September 2015. A phase of a longer-term project is eligible. Anyone may enter a project, but an architect must have been involved as part of the design team. The number of awards and commendations given will be at the judges' discretion, and published in the RIBA Journal.
Information required:
Name, location and description of project (300-500 words) explaining the beneficial social impact of the scheme.
Credit list of consultants and clients
Maximum of six images, to include photos and drawings.
Deadline for submissions: 2 November, 2015
Download the entry form below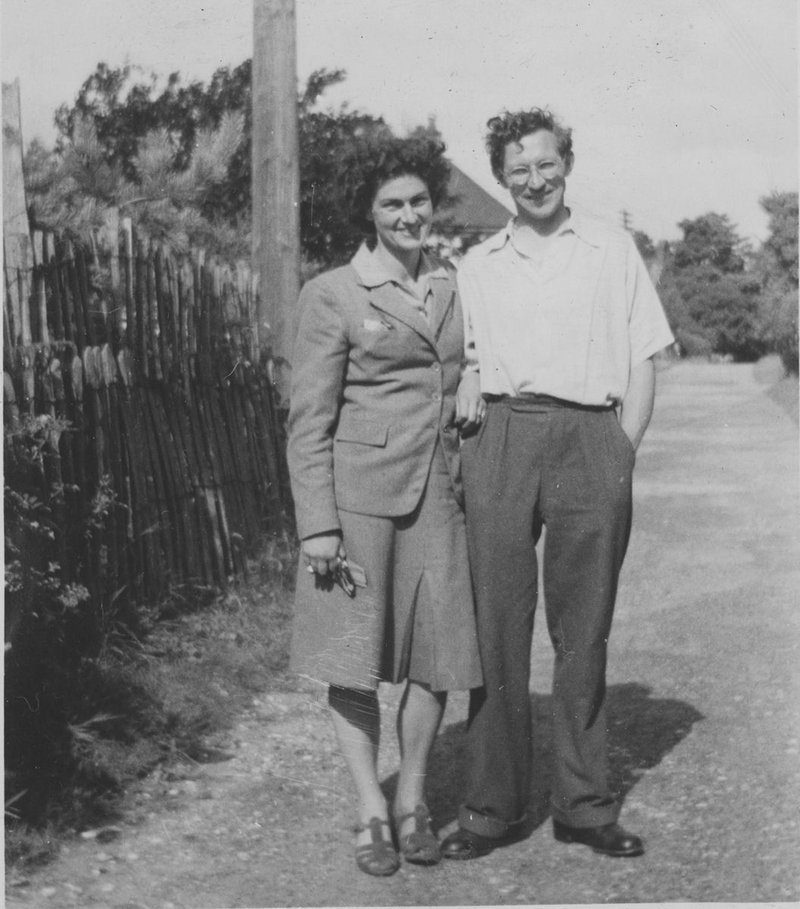 Who were the MacEwens?
Malcolm (1911-1996), Scottish-born, trained as a lawyer, turned journalist and became parliamentary correspondent of the Daily Worker. In 1960 he became the RIBA's first head of information, and was editor of this magazine from 1964-71. His valedictory 1974 report 'Crisis in Architecture' acted as a wake-up call for the Institute, stimulating the long series of reforms that made the RIBA the much more outward-facing organisation it is today.
Anni (1918-2008) trained at the Architectural Association with a rebellious crowd (including Anthony Cox, Elizabeth Chesterton and Richard Llewellyn Davies) fighting successfully to modernise the curriculum. Under Colin Buchanan at the Ministry of Transport she worked on the influential Traffic in Towns report of 1962, which first questioned the dominance of the motor car. She rose to become senior partner in Colin Buchanan and Partners, developing a conservation-based approach to urban planning, and is regarded as a leading town planner of her generation.
The MacEwens later became academics and became successful activists for rural conservation as led by the National Parks. They were early adopters of the low-energy world view now called sustainability. Their daughter Kathy was until last year head of planning at Design Council Cabe.
---