Get drawing: Eye Line is back
Entries opened at 9 am, Monday, 4th April
This will be the fourth year of RIBAJ's Eye Line, our annual celebration of the best drawings – in every medium – by architects and students from across the world. Our partners this year are AVR London. Entries are open now.
This is the award that separates the drawing from the project. We don't run crits on the merits or demerits of the scheme in question, we don't care if it is 'real' or imagined, we just want to see the best skills in architectural depiction, whatever the style. Hand-drawn, computer-aided, or whatever combination of techniques come together to make the image. You can be a seasoned practitioner or a rookie student, everyone is equal.
Over the years, the scope of Eye Line has increased. It was immediately successful; we launched it on a wing and a prayer in 2013 – part of our 120th anniversary year – and were astonished to receive 250 entries, totalling well over 700 drawings. That year practitioners including Niall McLaughlin and Robert Adam entered, but the top award went to Tom Noonan for his Bartlett diploma project 'Reforestation of the Thames Estuary', a quite astonishingly detailed and beautifully drawn narrative imagining a new sustainable-industry future.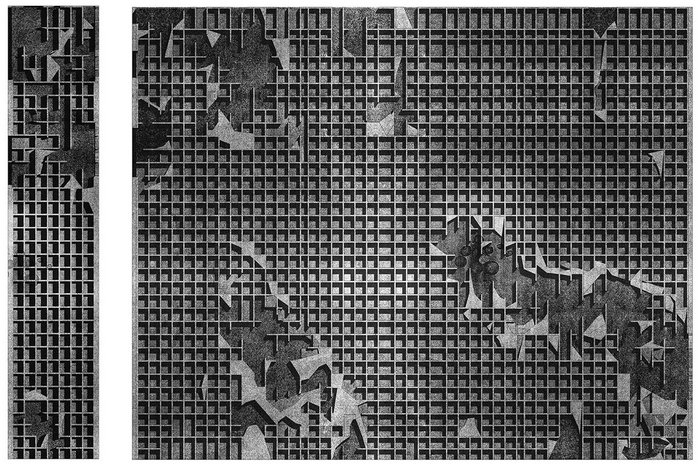 Then 2014 revealed two new talents as joint winners: Amelia Hunter of the Royal College of Art and Kirsty McMullan of the University of Brighton school, with very different but equally lyrical interpretations of very practical projects – a hotel in a riverine landscape, and an 'Everyday Museum of Everyday Portland'.
The top prize in 2015 was won by a practitioner and teacher, Hamed Khosravi from Delft in the Netherlands, with three remarkably accomplished drawings from different competition entries which nonetheless read as a kind of triptych. That year one of our judges was that most architectural of artists, Nathan Coley. 'We should not shy away from unfashionable adjectives like beautiful', he remarked.
And so to 2016. 'I'm especially pleased to welcome AVR London as Eye Line partner this year,' says RIBAJ editor Hugh Pearman. 'Architect-led, the company is in the business of very high quality architectural visualisation. Like us, it wants to encourage, recognise and – through its Anise Gallery – display the best drawings by practitioners and students alike.'
Our judges will be chaired by RIBAJ editor Hugh Pearman and include Will Alsop, Eric Parry, Joseph Robson, curator and art consultant Jes Fernie – responsible for the RIBA Gallery's 'Creation from Catastrophe' show – and previous winner Amelia Hunter (now with Studio Weave). We want not only to see your best architectural depictions, we want to be drawn into your imagined worlds.
A retrospective exhibition of the first three years of Eye Line is at Anise Gallery, London, from 7 to 28 April. Anisegallery.co.uk
Partner websites:
---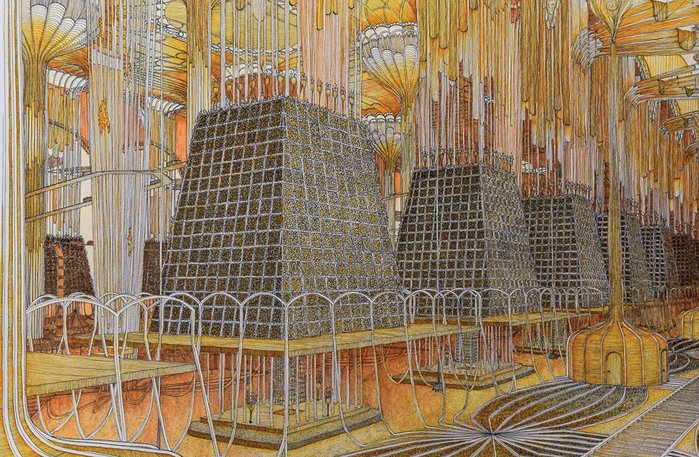 RULES
All entries must be sent electronically to eyeline@ribaj.com – details below. We want to find the best representations of a building design or concept through visual means. Any medium is allowed – hand-drawn or via keyboard, collage or any combination or overlay of methods. It can be ultra-detailed, close to abstraction or photo-realistic, whatever: it's up to you.
The work must have been produced within the three years up to the closing date in June 2016, and must not previously have been entered for Eye Line.
Entries should be two-dimensional artworks – we will not consider movies or photographs of models – but within that constraint we will judge all methods and media equally.
There is a maximum of three individual pieces per entry, to be sent as medium-resolution JPEGs via a file-sharing service.
INFORMATION REQUIRED
Title of work (if applicable)
A short description of the work
Size of the original work
Date it was done
Organisation where you work or study
Email, postal address and phone number
DEADLINES
Monday June 13: Submissions
Late June: Judging and shortlisting
August: Winners and commendations announced in special issue of the RIBAJ
September: Celebration party
Get sending in your work right away, don't wait until the last minute. We want to celebrate the art of architecture.