With the introduction of social distancing measures in mid-March, students across the UK lost direct access to university facilities, tutors and their peers. The effect has been profound for students, completing their degrees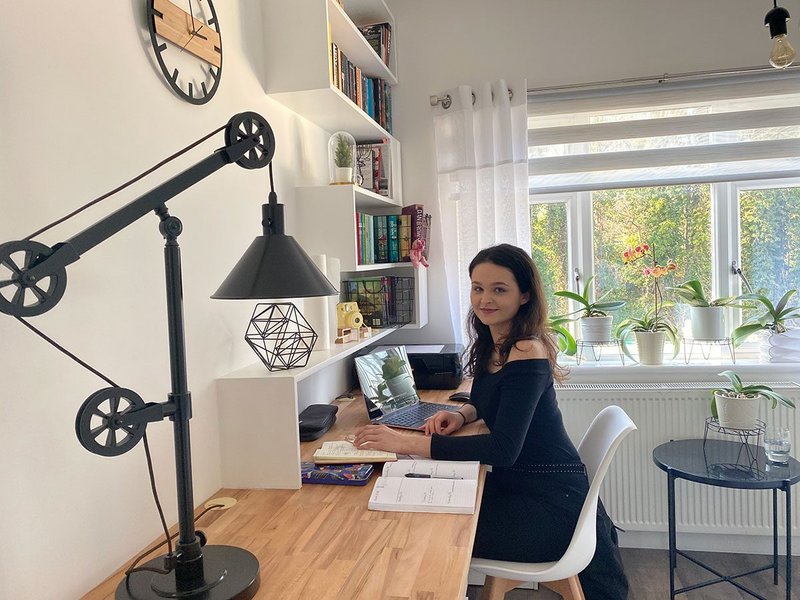 'I feel like I am alone. I don't have the same motivation. I cannot see someone else working and ask them questions. You cannot ask your parents how to do CAD.' The day after Boris Johnson's announcement on 16 March that 'non-essential contact with others' was to stop, Wiktoria Jarosz' parents drove to pick her up from the house that she shared with fellow students at the University of Reading. She had two hours to pack before returning to her family home in London.
The first two days at home seemed pointless; Wiktoria found it difficult to get herself up and dressed in the morning: 'It was hard to get through the sadness, everything had stopped.' She and her classmates were in a state of bewilderment and grief for the loss of the last few months of their final year: 'We have had the best days of early adulthood taken away from us – the end of year show, graduation and everything we had been working towards together for the last three years.' Wiktoria, one of the most talented students in her year group, is now emerging from the initial shock of such an abrupt end to undergraduate life. She is finding a new rhythm to working on final projects from home, supported remotely by her university.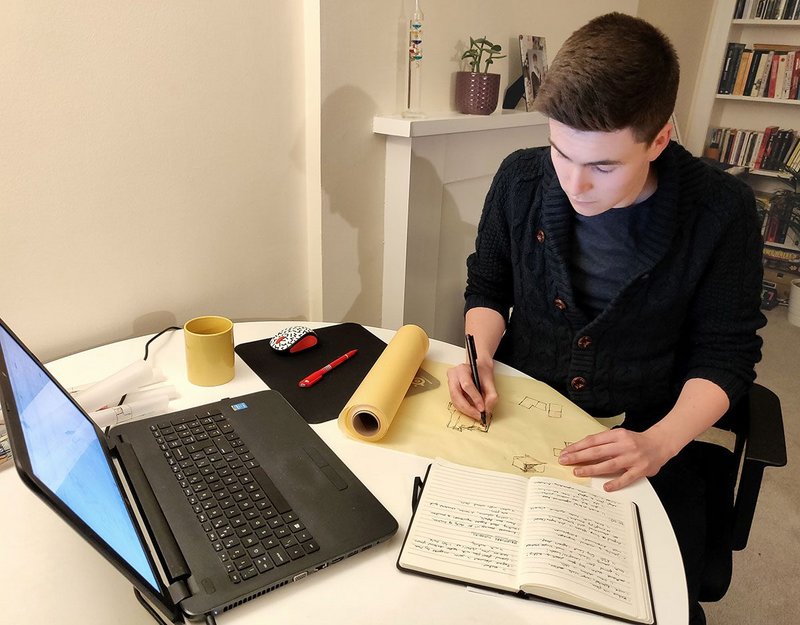 For undergraduates in their final year of architecture school the Covid-19 crisis has been traumatic. The sudden imposition of social distancing measures meant they had to return home immediately or isolate before finishing their degrees without the opportunity to say goodbye. Scattered across the world, they are often left trying to complete projects together as a team in different time zones with very different levels of access to design tools. They have had radically to adjust all their expectations – in terms of final year experience, availability of technical and material resources and the shape of their immediate future. Universities have had to galvanise fast to provide appropriate online teaching and assessment systems that will allow students to graduate.
The universities' response
Concern for students' and staff's wellbeing has been paramount for Lorraine Farrelly, head of architecture at Reading and chair of SCHOSA (Standing Conference of Heads of Schools of Architecture). Ensuring overseas students returned home safely was one of the first considerations. She stresses the need for 'education to be positive with young people, so they can be resilient and adapt'. It is important that institutions make sure students meet professional requirements, she says. 'For the students who are three-quarters of the way through their final year, this means robust completion.'
Miguel Paredes Maldonado, programme director at the Edinburgh School of Architecture and Landscape Architecture (ESALA), echoes this view: 'The priority over the last week has been ensuring that the students graduate on a course that is professionally validated and consistently assessed, with standards upheld.'
Edinburgh's IT department has provided students with remote access to systems and software through the school's workstations, with tutorials supported by Blackboard Learn. Still, there is a huge variation in the hardware that students are working from and overall resources are much more limited than if they had completed their final year with physical access to the school's facilities. Paredes Maldonado says the restrictions imposed have initiated an interesting conversation within the school: 'What makes a portfolio of a good standard? What does it take to create good architecture meaningfully?' For him, doing away with more 'fussy' software techniques can be positive, privileging ideas and content: 'Some students are going to be finalising graduating work by hand. It is important to reassure them that it is an excellent source of development for their architectural work.'
'In order that tutors can work effectively with students on projects, it has been important to decouple design tutorials from pastoral care, while making sure individuals are looked after as human beings,' Paredes Maldonado says. 'A lot of students are stressed: working in isolation, separated from their contemporaries in different time zones or remaining in the UK unable to travel home. Additional support has been provided by the university's online support services and chaplaincy.'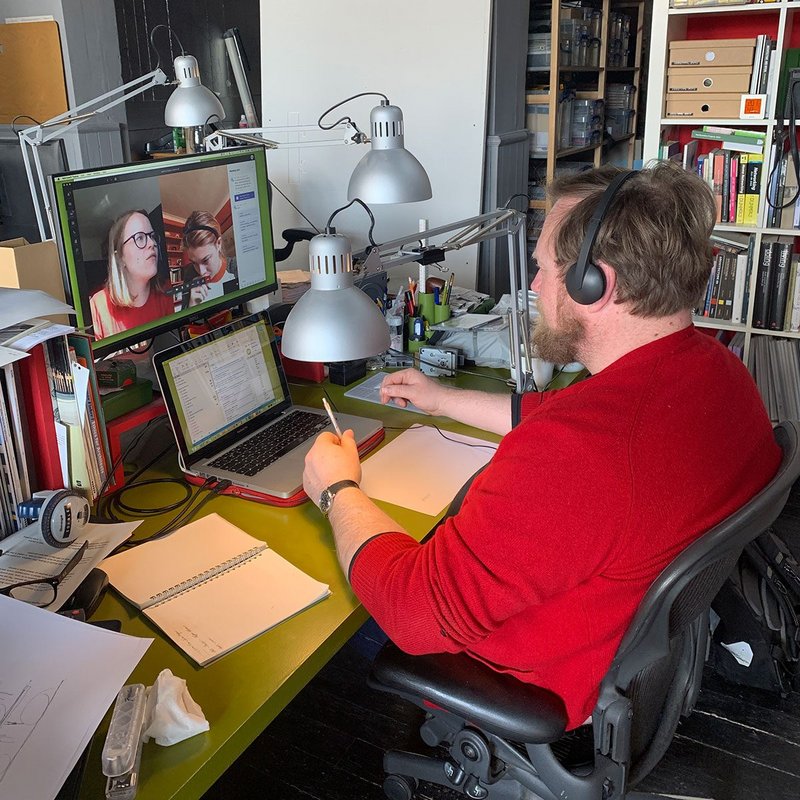 Providing a sense of normality
Matthew Margretts (Mags), who is director of practice engagement and Stage 3 coordinator at Newcastle University, is 'striving to give the students as much of a sense of "normality" as possible until things settle'. He has students 'stranded in locked-down cities, in quarantine, hospital, self-isolation, some staying in Newcastle and many having returned home'. For now this means not moving deadlines and maintaining a fair approach; the university's system for extensions is being used where flexibility is required. Students without computers have been provided with hardware by the university. Last week 'normal' weekly design tutorials were undertaken with the third-year cohort, achieving an attendance rate of 90% among 130 students. Platforms used included Teams, Zoom and Miro, with email and telephone calls as back-up when the internet proved a challenge. The trialling of a 'remote' moderation of a hand-in was also positive. Whereas mental health for students and staff alike remains an ongoing concern, Mags is impressed by the overall level of 'resourcefulness, creativity and compassion'.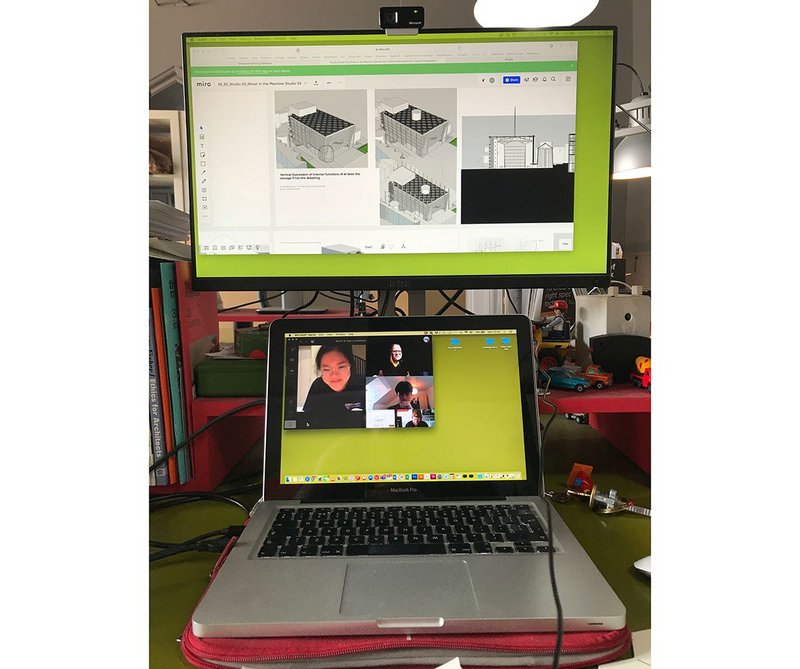 Future prospects
The job situation for Part 1 students is an additional area of uncertainty, even with practices that traditionally have close links to universities. Until there is a clear end to the Covid-19 crisis, most firms will not be in a position to recruit Part 1 students. Peter Vaughan, UK chair, Broadway Malyan, explains: 'Every summer, we normally recruit several Part 1 students across the UK and we would hope to maintain our usual intake of Part 1s subject to future workload and government advice. As the current situation is extremely unpredictable, decisions on all recruitment are currently being deferred until we fully understand the length of this period of disruption.'
Emily Pallot, director at Ayre Chamberlain Gaunt (ACG) and industry and practice partner at the University of Reading, remains positive. Having moved to home working and now fully operational remotely, ACG is 'continuing to deliver lectures and practice mentoring to students online'. She says the practice is optimistic 'that we will still be able to take on Part 1 and internship students in the autumn of this year'.
Before the outbreak, Wiktoria planned to start applying for jobs and internships during the Easter holidays. She realises now that this might not be the best time to be sending out her cv. If social distancing measures continue, she may have to reconcile herself to getting a job outside architecture until practices recover. Her preferred option, though, would be to go straight to Part 2, so her career in architecture is not halted. This is a route that the School of Architecture at Reading, and other universities, may be forced to consider.
Holly Baker, a student at ESALA, has also had her plans curbed. She had intended to apply for two travel scholarships organised by RIBA and seek work in a practice in Europe. Fellow ESALA student Daniel Anderson, who has stayed in Edinburgh with his fiancée, would like to return to work for a practice in the Scottish capital where he undertook a placement in his third year. Though not confirmed, he remains 'hopeful that it is achievable'. (ESALA offers a BA/MA course with a third-year out for MA students.)
Developing resilience
These testing times will ultimately stand students in good stead in a profession that has to endure the cyclical booms and busts of the property market. Lorraine Farrelly graduated in the recession of the early 1990s, another time when there were no jobs available in practice, which set her off on a career in academia. Holly from ESALA, who has moved back to her family's home in London, has discovered reserves of resilience and the ability to adapt. Faced with 'insufficient laptop capability' and no access to a model workshop, she has found 'creativity in adapting her own work space and thinking about alternative ways of representation. Low-tech models, unconventional design drawings and articulating design narrative in a format that is easily understandable on a digital platform.' As she concludes: 'Staying positive, maintaining healthy routines and taking care of ourselves will hopefully prepare us for some of the big changes that will inevitably come our way in the future.'