Shortlisted: Cities and Community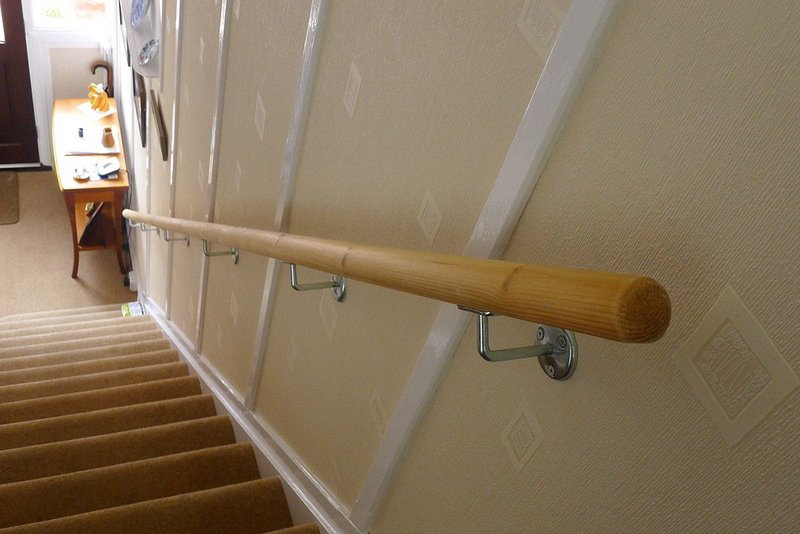 A handrail and stairs or a huge barrier to those with dementia.

Credit: Dia Soilemezi
Home is a dynamic concept constantly readjusting in relationship to age, health and life events. With an ageing population and a policy emphasis on ageing in place, architects need to address the spatial aspect of those issues. Given the global rise of dementia, this research looks at a housing unit that hosts both people with dementia and family caregivers. Following a systematic synthesis of existing literature and holding a series of walking interviews with family members who care for people with dementia in their home, my research indicates issues that reflect the importance of the built environment for the well-being of both the person with dementia and their co-resident family caregivers.
Sustainable housing demands a holistic design approach, which considers the inhabitants and the type and progression of illness. Since different types of dementia affect different functions (memory, attention, speech, vision, mobility), home becomes a mnemonic device helping people with dementia to remain independent for longer. Equally, the environment is important for family caregivers, as one of interviewee describes: 'I can't imagine living anywhere else; we've adapted my husband's illness to fit in the house really'. Unfortunately, due to the evolving and unpredictable nature of dementia and the different levels of environmental support needed, houses may become inappropriate and lead to a forced relocation to a safer, but unfamiliar, environment. The absence of flexible dwellings, which can accommodate changes, gives caregivers the dilemma of either moving to a more supportive residence or remaining in a familiar but less practical space for the patient.
Sometimes, removing barriers to make a dwelling more dementia friendly can completely destabilise some symbolic meanings of home for the caregivers. It can negatively affect their daily experience and even their well-being. In this sense, home can be a fragile experience resulting from the interaction and negotiation among all household members. For architects' the great challenge is to respond to both the needs of the person with dementia and those of the co-resident caregiver(s).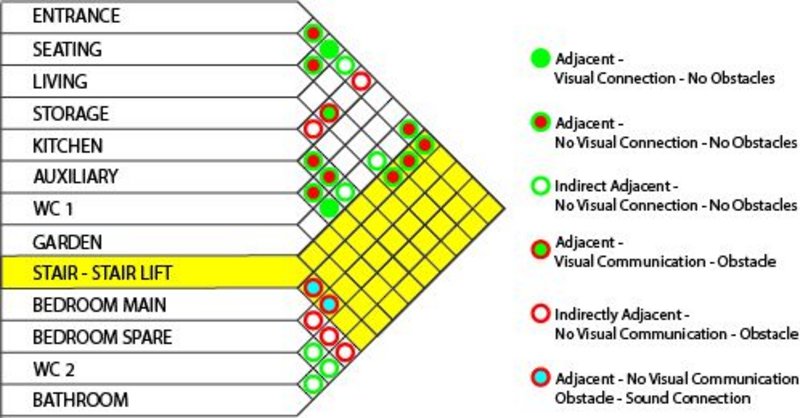 Considering adjacencies in critical to living well with dementia.

Credit: Dia Soilemezi and Phevos Kallitsis
My research, Living Well with Dementia at Home – Understanding the Role of the Home Environment, also indicated that for family caregivers a house may no longer be a home, and what once was a haven may come to be experienced as a sterile hospital scene and/or even a prison. One of the caregivers describes her home 'like a prison now really… because you are trapped in here a lot'. Caregivers need space and their own place at home to hold their memories and identity beyond simply being a caregiver. The unique personal meanings and experiences of living and caring at home raise a question for architects about how their designs can incorporate 'escape rooms' – spaces for personalisation and respite for the caregiver.
There are a number of important architectural and design aspects to consider in advance, such as size, layout and accessibility of the property, familiarity, brightness, flooring, and the acoustic, olfactory and thermal environment. Steep stairs, toilets that are not easily accessible, lack of personal space, limited natural light, and a lack of visual and acoustic connections in the dwelling were perceived as unhelpful by most caregivers. Minimum requirements would be a two bedroom dwelling, with accessibility to toilets (stair free or toilets in every level), natural light and an easy-to-supervise main living areas.
Environmental manipulation is not a panacea but it is a simple and often inexpensive approach that can help a person with dementia and their co-resident caregivers to live in a safe and comfortable environment. As relocation is not the best solution for everyone, design professionals have an important role in setting up standards and providing inventive solutions to the challenges of ageing and dementia friendly housing needs.