There are some early achievers judging the contenders – but hurry to be part of this celebration of the industry
The full panel of judges for RIBAJ Rising Stars 2016, in association with Origin, has been announced. Two new judges, Lucy Tilley of Adjaye Associates and Maria Smith, co-founder of Interrobang, have joined the panel.
Lucy Tilley is director of Adjaye Associates' London headquarters and responsible for hiring staff as well as conceptual design on London-commissioned projects. She started her career at Adjaye's 20 years ago and was a key player in ground-breaking buildings such as the Ideas Stores in East London. Since then she has overseen projects from temporary pavilions to a £100 million project for Abbey to reinvent branch banking.
Maria Smith co-founded the successful Studio Weave straight out of college and has now moved on to taking on engineering and cross-disciplinary collaboration with Interrobang. She mixes brilliance and graft and regularly dazzles RIBA Journal readers with her monthly columns and unexpected angles on architectural life.
The panel will be chaired by the RSA's Matthew Taylor. By the age of 37 he was director of policy for the Labour Party ahead of its landslide general election victory. He continues to ask difficult questions and offer insightful analysis as he promotes a fairer society through a network of forward-thinking RSA fellows.
He will be joined by property entrepreneur Gus Zogolovitch who has already made his mark on London's housing, first with his own venture into residential projects then with his father at Solidspace. This has an innovative formula for homes, creating space and privacy using split levels. It has also spun off into custom build.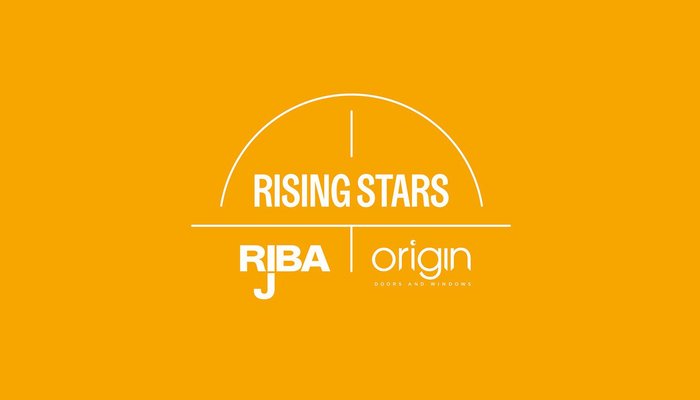 Environmental engineer Patrick Bellew of Atelier Ten includes the labyrinth among his innovative thermal storage designs. He has helped set up sustainability training programmes and teaches at Yale School of Architecture in the US, where his London practice has a 60-strong base.
From the RIBA Journal comes Eleanor Young, who at the age of 24, before texts were even thought of, was riding the wave of the dot com bubble as editor of a mobile phone title before turning to writing about something more important. She has interviewed brilliant and gifted designers, many for these pages.
In these turbulent times the industry needs the best talent to step to the fore. The judges will be looking for original thinking and honest graft. Put yourself forward or nominate your colleagues and collaborators now.
---
The deadline has been extended to 4pm Friday 16 Septemer – which is fast approaching
Enter here
---
How to enter
The form is simple. It needs details of the nominated rising star and their referee, a potted biography, an explanation of why they should be considered and answers to a couple of questions about the wider industry. What would you most like to improve about the industry? Who would you most like to work with?
We welcome nominations that focus on one particular achievement or initiative and those that detail a wider breadth of activities.
Fill in the form and email it to risingstars@ribaj.com
*Eligible individuals must have completed their professional training (part 2 for architects) no more than 10 years prior to 12 Sept 2016
---