Shortlisted: History and Theory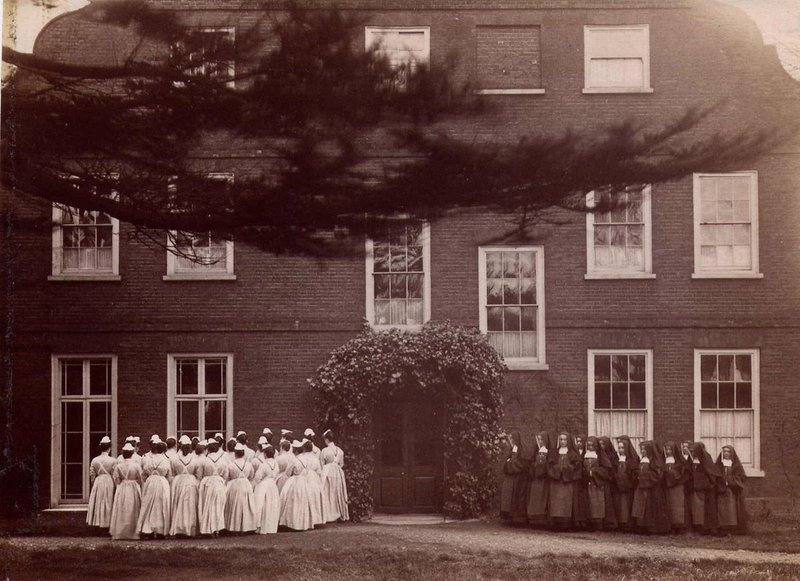 My research, 'Spotless Lilies and Foul Smelling Weeds': Architecture and Moral Cleanliness in Victorian Magdelen Convents, is concerned with the archaeology and interpretation of modern convents and monasteries. As an academic with a background in architectural conservation, my aim is two-fold; to produce both a comprehensive record of sites and a focused, scholarly analysis of case studies. The lack of a body of research, combined with the conservation threats that religious houses face, means that the two are now mutually dependant.
The sharp decline of religious vocations in recent years has seen these houses close at a rapid pace. Empty sites are often challenging to repurpose because of their idiosyncratic design – most are characterised by plans that comprise a series of small cells and large social rooms connected by a complex network of corridors, and almost all have chapels either attached or incorporated within the building. The difficulty in translating such spaces has resulted in large numbers of religious houses being demolished – as a group these buildings, as Historic England has identified, are little-understood and significantly under-listed. Despite the challenges presented, however, these are valuable sites that can and should be made to serve new functions – a task that, if approached imaginatively, continues their productive life. The London Borough of Barking and Dagenham, for example, is currently preparing proposals to convert the former Convent of the Sacred Heart into temporary accommodation for the homeless. Although the convent is unlisted, it is commendable that the council has approached the project sympathetically and commissioned Peter Barber, designer of the award-winning Holmes Road Studios, to undertake a sensitive conversion of the historic building.
In response to the lack of empirical information on these sites, I am preparing a research project to record all Anglican and Roman Catholic religious houses built in England between 1791 and the present day, many of which have yet to be considered by architectural historians. In building a broad picture of an architecture that is stylistically diverse and often innovative, I hope to develop criteria for defining them as a building typology. This would provide a vital resource for architects in developing effective conservation plans.
My scholarly research explores the creative relationship between religious communities and architects. While modern religious houses such as Le Corbusier's La Tourette and Breuer's St John's Abbey have entered the architectural canon, the contribution made to the design process by forward-thinking communities is less well-known. Orders such as the Benedictines place great emphasis on architectural innovation, as the work of the monk architect Dom Paul Bellot at Quarr Abbey and the publications of the architectural theorist, Dom Hans Van der Laan testify. This is a collaborative tradition that continues to be fruitful and can be seen clearly in Niall McLaughlin's Stirling Prize nominated Bishop Edward King Chapel commissioned by the Community of St John the Baptist, and Fielden Clegg Bradley Studio's RIBA award-winning work for the Benedictines at Stanbrook Abbey. Moreover, secular architecture has borrowed from the monastic vocabulary throughout history and continues to do so with great effect – Niall McLaughlin's design for the new entrance to The Natural History Museum, for example, is a powerful interpretation of the medieval cloister.
A comprehensive photographic and written record of modern religious houses and a body of scholarly research will help professionals to understand the significance of religious houses and develop fresh approaches to re-use and design. Without such a record, these sites may vanish, robbing the nation of a rich and important heritage.
---
Kate Jordan, Bartlett School of Architecture, UK