As the government raises its incentives for local, more sustainable energy networks, there's a role for architects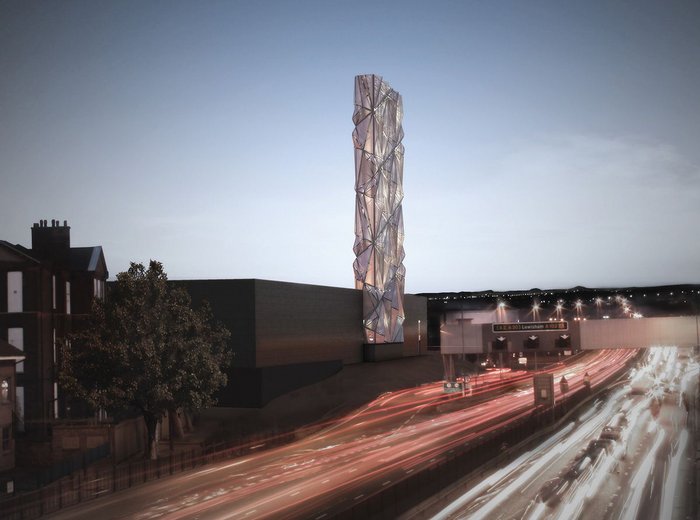 The government's Green Deal for home retrofit fell flat, zero carbon policies have largely been abandoned, and the feed in tariff incentive for photovoltaic panels has been dramatically cut.
But the energy policy picture is not entirely gloomy. While initiatives, like energy ministers, have come and gone, government is providing support to help increase local heat networks. Its latest mechanism, launched last October, has a funding pot of £39 million in its present pilot phase and the government plans to spend £320 million overall to achieve its objective: a sustainable heat network sector in the UK.
'Decarbonisation, decentralization, digital­isation,' is the new mantra of the UK energy sector, Wilfrid Petrie, chief executive of energy company Engie UK & Ireland, told the Heat 2016 conference in London last November. That means combining localised low carbon supply with digital technologies, such as smart metering, and energy companies changing their customer relationships to drive more efficient energy use.
The technology to produce low carbon heat cost-effectively and pipe it to local users, whether across a university campus or city district, is well established in Europe. But while more than 90% of dwellings in Copenhagen are linked to district heating networks, the UK is estimated to have little over 210,000 connected homes. Networks have largely been established by major estate holders, such as universities and hospital trusts, developers of large-scale schemes – particularly in London – and a few local authorities.
London's famous Pimlico District Heating Undertaking (PDHU), on the Churchill Gardens estate, was built in the 1950s and now provides heating and hot water to more than 3,000 homes, 50 commercial premises and three schools. Over 60 years after PDHU started taking waste heat from Battersea Power station and supplying it to nearby homes to combat pollution from coal fires, such approaches are still rare in our towns and cities. This is where the government comes in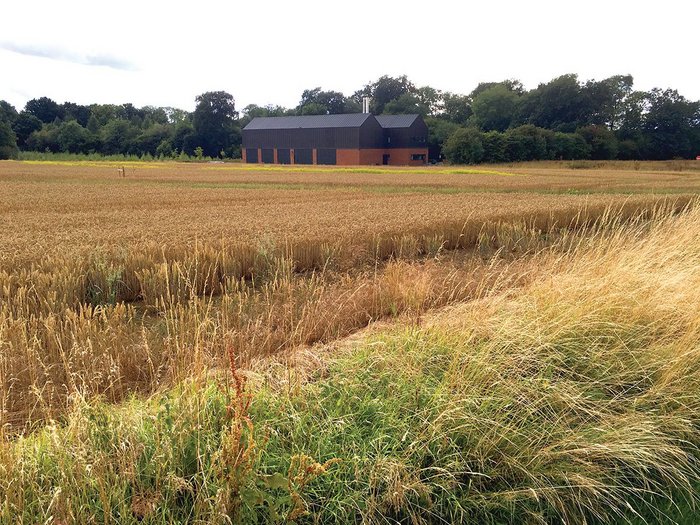 The near investables
The government's heat network delivery unit (HNDU), established in 2013, provides local authorities with part funding for feasibility studies. Now around 130 local authorities in England and Wales have more than 200 projects at development stage. They include combined heat and power (CHP) schemes for central Gateshead and Exeter, tapping into geothermal heat in Crewe and Cornwall, and using mine water for a heat network in the Bridgend valleys, in Wales.
The government's new heat network investment project (HNIP) is intended to help these deliver and to develop a self-sustaining heat network market. 'HNDU has unlocked a hidden demand ... there are projects that are near investable,' says Jonathan Graham, head of policy at industry body the Association for Decentralised Energy. 'The challenge now is to get them over the line. HNIP will make a really big difference, especially in retrofitting.'
Still, the process of bringing projects through is far from easy for local authorities, warns Martin Holley, senior technical project manager at energy charity and consultant, the Centre for Sustainable Energy (CSE). 'Planning a local heat network is a drawn-out, expensive and complex business,' he says. 'There have to be studies of project proposals at various stages – that's all risk funding, which an organization will pay out until they know a project is viable.'
He continues: 'Local authorities have limited capacity to manage studies and get buy in from local stakeholders. These projects are quite cross-cutting in both economic development and potential benefits like fuel poverty, so they have quite wide ranging stakeholders'. CSE is leading THERMOS, a pan-European research project, which aims to make things simpler by equipping local authorities with tools to streamline planning processes for systems.
For an estate with a just one owner the process is much more straightforward. 'For clients like universities, a single individual often drives the project, who can look at figures on costs and benefits in economic and environmental terms. Plus you have fewer stakeholders,' says Holley.
Like others, Holley hopes the government's funding will make a difference, but he questions whether many of today's current and proposed schemes should rely so much on gas CHP. 'Grid electricity is decarbonizing at quite a rate and it won't be long before it is on a par with gas,' he says. 'The key will be to produce networks that can plug and play, so they can take on other sources, such as biomass and waste heat.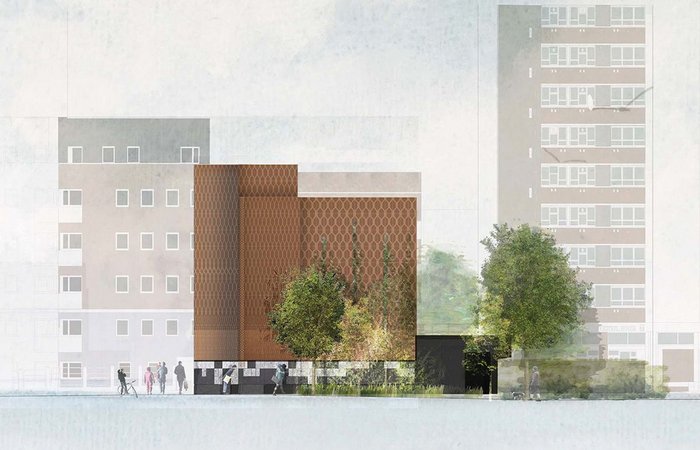 Hot stuff
At its most basic, the energy centre at the heart of a network can sit in the basement of a development or in a discrete structure. The architect has conventionally done little more than create an aesthetically pleasing envelope. But energy centres are increasingly architectural statements in their own right, like John McAslan + Partners' projects for London's Olympic Park.
Cullinan Studio has worked on two university energy projects – at St Andrews and Warwick – and the extension to Islington Council's Bunhill heat network, called Bunhill 2. 'As a typology, energy centres are unusual', says practice leader Carol Costello. 'There is not necessarily a conventional approach.'
Key to achieving carbon neutrality at St Andrews are the energy centre and fuel storage facility. The Guardbridge Energy Centre is a major district heating project with a 6.5MW biomass boiler and 23km of piping. Housed in paper mill buildings, it relied on the architect and engineer collaborating to design spaces suitable for biomass storage: the plant chips locally sourced logs. 'There are issues to storing woodchip, such as moisture content, dust control and preventing spontaneous combustion with an agitator,' says Costello. 'We minimize the store by chipping roundwood on demand.'
A heat network at Warwick has been boosted with a new energy centre on the rural edge of the university campus. The barn-like building, with a patinated zinc roof and rustic brick base, houses two 2MW gas fired CHP engines and a 5MW boiler, with space for expansion and ancillary uses. Given the location, acoustic attenuation was key to limiting the ambient noise produced by the CHP engines, which operate 24/7.
Energy centres can be locally contentious, not only because of noise and emissions, but also because they can have a significant visual impact. 'A building without windows can be difficult for people to understand,' points out Costello. 'And we have to think about the flue – the flume, height and what it will look like. But it can also be an interesting architectural opportunity.' That thinking has prompted such diverse design responses as the planned re-use of one of Battersea Power Station's iconic chimneys for a new CHP energy centre, which will sit beneath the transformed former power station, and the faceted fuel stack for the Greenwich Peninsula Low Carbon District Energy centre, by CF Moller and artist Conrad Shawcross.
Cullinan is also bringing art to energy, with Bunhill 2. The centre, funded by the council and the EU, is a UK first and could spark a host of imitators. This is because it will capture waste heat from the London Underground. The exhaust air temperature will be boosted from 18-28°C to 70°C using heat pump technology, studies by the project's engineering consultant Ramboll have indicated. The scheme is set to supply 454 homes and other buildings, once operational this year.
'The project is using prefabricated container units with attenuation, so our job was to make an architectural screen,' explains Costello. The architect collaborated with artist Toby Paterson to create a durable and distinctive envelope, with the ground floor featuring black glazed brick, dark grey vitreous enamel steel panels and cast aluminium art relief panels, inset with colour. Above this copper panels and mesh continue the three and four storey centre.
Projects like these demonstrate the benefits of new localized approaches to energy and heat supply. As they become increasingly common features of the streetscape, they also highlight the value architects can bring to these new additions to the built environment.
---
Don't touch that dial
Decentralised energy is a bit of a misnomer for householders, as systems can rely on heat, and possibly power too, coming from the neighbourhood centre. That could bring cost savings, but is also unfamiliar.
A study by the Centre for Sustainable Energy (CSE) and social policy researcher Joseph Rowntree Foundation looked at the impact of district heating on social housing residents in three schemes. It found people struggled to understand the system. 'One person didn't understand that if they didn't use their heating system, they still had to pay the standing charge,' says Simon Roberts, chief executive of CSE. Distribution pipes overheated newer blocks, which could be solved with better lagging and design, he adds. Above all, users didn't understand smart heating technology. 'We seem to have failed miserably in involving users,' says Roberts. 'This is a socio-technical system, and we've only thought about it technically. We need to think about how it works for all customers, not only the tech savvy.'
A greater understanding of how energy is used in all buildings could be key to maintaining affordable supply, as the UK reduces reliance on the flexibility fossil fuels provide. 'The quicker, cheaper, place to look for flexibility is on the demand side, to find out how we can reduce consumption at peak times and make better use of energy when it is abundant,' says Professor Nash Dawood, director of the Technology Futures Institute at Teesside University. Dawood is co-ordinating an EU research project into the potential for intelligent electricity systems in buildings to adapt to fluctuating demand.
---
Key facts (from the Association for Decentralised Energy and government)
2,000 UK networks serve 210,000 homes and 2,000 commercial and public buildings
District heating has the potential to meet 20% of domestic heating and hot water needs by 2030, the government estimates.
Heating and hot water make up 80% of domestic energy costs
Heat production accounts for around 30% of UK carbon emissions