Construction sites are particularly threatened by COVID-19, and the industry works on tight margins. It's fighting back, but will it be enough? And what do architects do about site inspections in the meantime?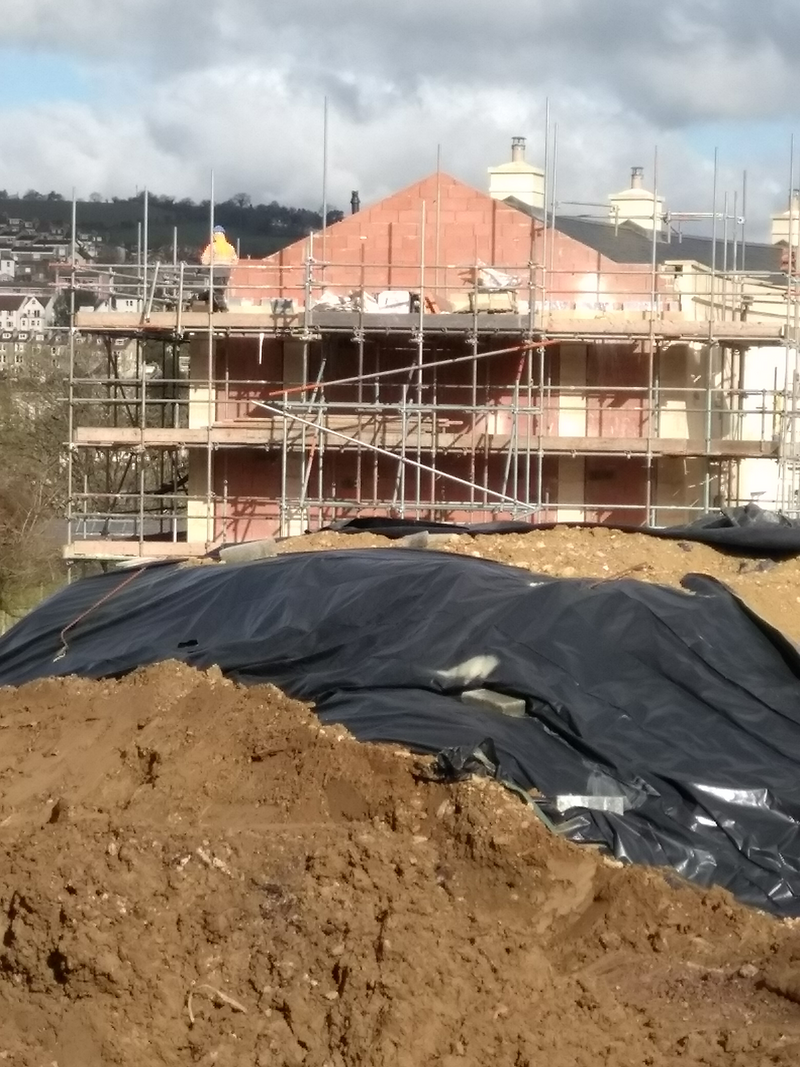 With the UK in a state of partial-lockdown and the Whitehall on a wartime footing, architects and wider construction teams are scrambling to understand the implications of the pandemic and implement drastic changes to protect staff and ensure business continuity. It has been estimated that up to 20% of workers may be unable to work due to infection during the peak of the outbreak. The nationwide school closures will increase pressure as people are forced to stay at home to look after children.
Major housebuilders and contractors are now closing sites, despite the absence of a clear ruling from government. Barratt Homes announced it would be closing sites on 24th March, Persimmon, Bellway and Taylor Wimpey have done the same. There are conflicting issues as Graham Watts of the Construction Industry Council has tried to unpick with a list of essential and non-essential site works. And the RIBA has produced a note on preparing for non-essential site closures. For those that remain open the Construction Leadership Council has published protocols in line with the government's social distancing rules.
The Construction Leadership Council has spelt out the potential impact on construction in a letter to government: 'As an industry, we are particularly vulnerable to fluctuations in workload that might result from an enforced shut down of sites and projects. This is due to the number of self-employed workers (approaching 40% of people working in construction), the vulnerable cash position of over 210,000 SME businesses and the operational requirements of delivering large and complex construction and infrastructure projects.' On 17 March it asked the government to keep construction sites open, as well as look at other financial measures to support the industry. The Scottish government is advising sites should close. Sadiq Khan, Mayor of London, has stated that construction sites should close and said he has fallen out with Prime Minister Boris Johnson on this. Having worked on a site himself Kahn says it is impossible during the course of a busy day on site to keep up with the rules on social distancing.
The RIBA's Adrian Dobson said: "This is an exceptionally difficult time for the whole construction industry. Many of our members and other businesses in the construction industry are currently relying on sites remaining open, but clearly this may not be tenable if we are to achieve the levels of social distancing that the Government now says is required. It is therefore critical that the planning and building control full plans approval systems remains operable so that architects' work is not halted altogether." See advice from the ARB here.
Site workers can't work from home
The infection has serious implications for building sites. The new Google headquarters at King's Cross was the first major project to be shut down, last Thursday, after a trade contractor tested positive for coronavirus. It has since reopened. Contractor Balfour Beatty has publicly admitted that it might have to close sites and executives are meeting twice a week to specifically discuss mitigation plans for the outbreak.
Big contractors have got to work preparing for the effect of the virus. 'We're ready for the challenges of the next 2-3 months,' says Andrew Geldard, head of communications at Willmott Dixon. 'As part of this we have prepared our people for flexible working, both on site and also at home, to ensure we are best equipped to continue operating as an effective business while also supporting supply chain members and customers.' Earlier this week it confirmed that it was starting on site at the end of March on the £350 million Globe Road offices in Leeds, designed by Feilden Clegg Bradley Studios.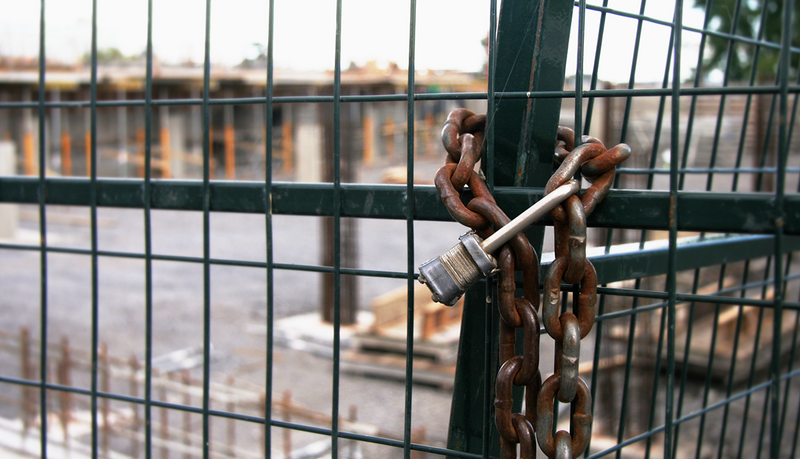 Up to 20% of workers may be unable to work due to infection during the peak of the outbreak
For BAM Construction Mark Slattery, press and media manager, said: 'It is evolving so fast that we're making daily adjustments and, of course, we have an international group too, which means our people are engaged on more than one front with discussions.'
Build UK and the Civil Engineering Contractors Association (CECA) are looking into various contractual issues and attempting to get clarity on them for the whole supply chain, including contractual clauses such as Force Majeure and others. It is also calling for clarity from the public sector on its projects, particularly on the contractual position regarding delays as a result of Covid-19. It is urging private sector clients to do the same.
CECA reports that its members have already been in touch with funders about securing finance and credit, and have been reviewing programmes and safety-critical elements of their projects. They have also been talking to HMRC following government offers of a package of support measures including the Coronavirus Business Interruption Loan Scheme.
And what about site inspections? One large practice has banned all travel and are asking contractors to share video on site with them. Elsewhere at least one small practice is continuing both site visits and external face-to-face visits until sites themselves close, arguing that without this it will be game over for their practice. For more on site inspections see below.
Suppliers, planners and cancelled projects
UK construction is highly dependent on suppliers abroad for products and materials – some 17% of all materials come from China. With many companies closed due to quarantines, and travel bans and border closures in place, some designers are being compelled to look at alternative specifications. For example, small practice RUFF ARCHITECTS, founded by RIBA J Rising Star Paul Ruff, had to switch the supplier of Corian for its overhaul of the Barbican Art Gallery in London due to issues with a coronavirus-hit manufacturer in South Korea. Within the UK the Brick Development Association reported on the 25th March that its members - which supply 80% of the clay bricks used in the UK each year - are now closing down their manufacturing (although there are 400 million bricks still in stock across the country).
Rewind to planning and there are indications coronavirus is slowing things down here too. Brendan Kilpatrick, senior partner at PRP, told RIBAJ: 'One issue we have started to encounter is some local authorities refusing to set up pre-application meetings. While we fully understand their concerns, these meetings are essential and we can organise them through other means such as Microsoft Teams.'
Some local authority planning departments have delayed committee meetings by several months. "Instead of something taking six months to sort out, it will take eight or nine. Who is going to pay for the team to stick around for that extra time?" asks James Pickard
James Pickard of Cartwright Pickard has noted similar behaviour in local authority planning departments, which have delayed committee meetings by several months and postponed decisions. 'Instead of something taking six months to sort out, it will take eight or nine,' he says. 'Who is going to pay for the team to stick around for that extra time? It all falls on architects to absorb these costs.'
Coping with uncertainty
The volatility seen in the stock market, closures to shops, pubs and other venues, empty trains and grounded planes all signal a significant downturn in the economy and a deep recession. The resulting lack of investor confidence could ultimately see many building projects cancelled or put on hold.
"This is an unprecedented situation," says Ruff. "We are a young studio and have never experienced anything with such deep cultural implications, it's like a war or rationing, practicalities are one thing but being mentally prepared is different, whilst supporting staff and providing business continuity."
Architects were knocked sideways by the last recession, and those struggling with cash flow may have to investigate the chancellor's £350bn stimulus package for business, which includes £330bn of business loan guarantees. Sadly they will not benefit from a 12 month business rates holiday, which has so far only been granted to retail and leisure firms.
An unprecedented crisis calls for unprecedented measures, but there are glimmers of hope. Public sector work has a tendency to carry on in a crisis, and the decision to close schools, museums and galleries etc, potentially for several months, could provide an opportunity to bring forward planned construction work and cut build programmes.
---
John Cole on site inspections
Having an effective approach to on site construction is difficult in the current circumstances. On one of the major projects I am involved in, the workforce has dropped from 900 to 400. The main contractor has issued a set of rules about social distancing and other coronavirus related safety instructions on site but given the nature of construction this will be virtually impossible for all trades to maintain.
The site inspection team (architects, engineers and clerks of works) that was based in office accommodation on site is now working from home and visiting the site for short visits on a rota basis resulting in much less frequent inspections than previously.
The contractor and sub-contractors have been required to take significantly more photos and videos of specific pieces of work, particularly any that might be about to be closed in. Inevitably however the quality control that was there before will be somewhat compromised.
All meetings, site and design team meetings, are now being held remotely through Skype/Facetime and this has seemed to work quite well. I feel design teams with site inspection responsibilities should put in place a strategy to optimise the use of photographs and digital technology as above.
They should also simultaneously advise clients of any enforced changes that this may have on the duties and scope of their work as specified in their conditions of appointment and identify any associated risks.
If the architect is the contract administrator it should also bring the client's attention to the potential scenarios whereby termination of the contract by either side may become necessary, particularly where work might be suspended by government order, and in these circumstances it should explain the provisions allowed for in the particular contract form in use.
John Cole is an architect and was previously chief executive of the Health Estates Agency in Northern Ireland