Technical quality manager Martin Mitchell at Langley Waterproofing Systems explains how building managers should tackle roof refurbishment projects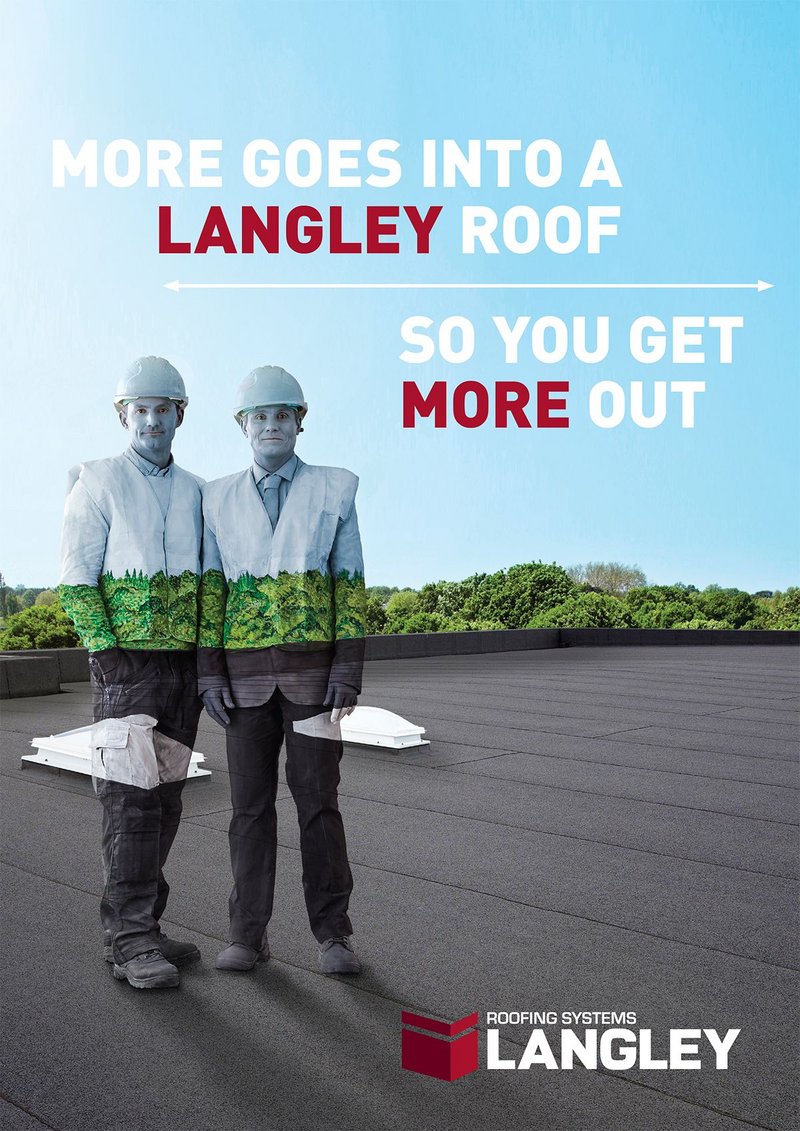 1. Detailed survey
Whether approaching the roof refurbishment of a school, hospital, block of flats or office building, the first step should be a site survey and detailed condition report of the existing roof areas. A full, comprehensive survey of the waterproofing ensures that defects, faults, areas not up to current codes of practice and areas identified as not requiring refurbishment can be clearly identified from the outset, helping the building manager understand the extent of any work that may be required.
A detailed survey will highlight issues such as cracking or blistering of the waterproofing layers. It will also uncover any hidden and underlying complications, including damp or non-compliant insulation that could have a detrimental impact on the existing roof. Using the survey, a report document can be generated to outline the current waterproofing situation and map out a plan of action to ensure the refurbishment work will deliver on all aspects of the roof waterproofing in a timely and cost-effective manner.
2. Personalised service
Because there can be such variations in roof conditions, even within the same or adjacent roof areas, the provision of a personalised and bespoke service is vital to any roof refurbishment project. Alongside the roof survey, this service will propose the best possible solution tailored to each individual roof area, taking into consideration roof access and usage and inclusion of plant and machinery.
3. Pre, during and after-installation support
Roof maintenance and refurbishment works require experience and expertise. Therefore, building managers should consider utilising a provider that offers a true end-to-end service covering pre, during and after-installation support. This not only ensures that a high quality service is maintained during the installation process, it also means that subsequent monitoring and follow up can be dealt with efficiently and easily.
4. Minimal disruption
When delivering projects where keeping to programme schedules with minimum disruption is important, it is essential to use a roofing expert that understands all aspects. Reoccurring problems often faced on construction sites include inefficient planning, which causes insufficient use of labour and miscommunication between contractors and clients, leading to delays and potential conflicts. Langley has a rigorous approvals process assessing contractors' quality and workmanship. The company's technical managers also continuously monitor projects, providing inspection reports to ensure standards are met and maintained.
5. Choosing the best partner
When selecting a partner to work alongside, it can be difficult to find a company that sees the project the same way as the customer. Langley understands the difficulties that building managers face and the complexity of waterproofing systems. From bituminous membranes and single ply to liquid and green roofing, Langley's service ensures the right solution is installed, but that it continues throughout the process - all backed up by industry-leading 30-year guarantees, resulting in a high-performing, long-lasting roofing system.
For more information and technical support visit: www.langley.co.uk
Contact:
01327 704778
---