Low-cost housing in west London pays tribute to the area's history with its elegant deployment of clamp-fired bricks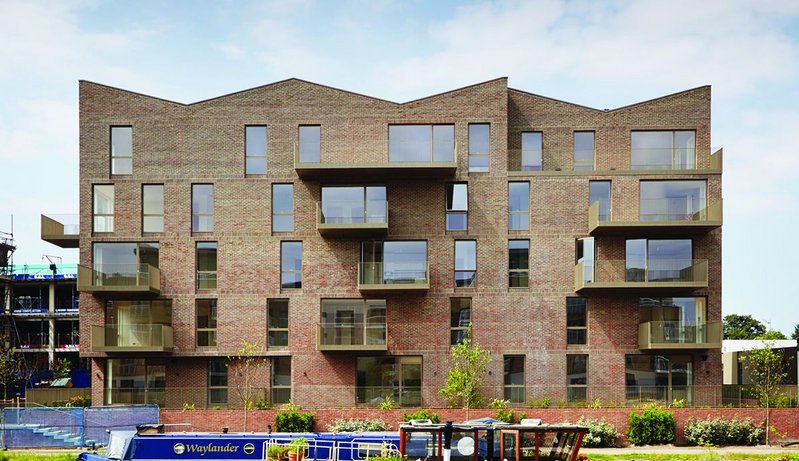 The distinctive roof form of the apartment blocks echoes the historic warehouses that once lined the Grand Union canal here.
Duggan Morris is particularly fond of clamp-fired bricks. The architect used these to great effect on its multi-award winning Ortus building in south London, and has now done the same on new housing at Brentford Lock West.
The project is the first completion in the 150-home initial phase of the development, which is part of a masterplan for the former industrial site by Swedish urban designers Tovatt Architects and Planners, Klas Tham and Urbed. Further elements of this phase are being designed by Riches Hawley Mikhail and Karakusevic Carson.
The site adjoins the Grand Union canal and the river Thames in the heart of the Brentford in west London. Duggan Morris's development provides 45 units of low-cost (£1,972/m2) mixed-tenure housing in two cranked canal-side blocks.
Denser and higher than the other housing units, the blocks have a distinctive roof form that picks up on the inverted pitched roofs of nearby waterside sheds.
According to director Joe Morris, the choice of brick emerged through the design process as the practice explored heavy and light materials.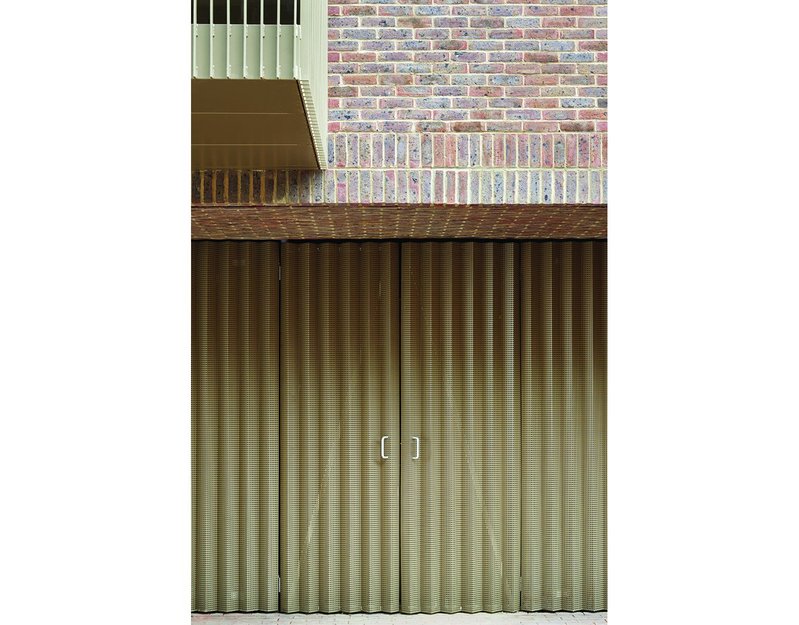 Two courses of soldier bond are used to emphasise each level.
'In the end the brick was a natural choice, somehow capturing a sense of the Georgian streetscapes of the nearby conservation area (The Butts) and the historic industrial warehouses which once clung to the side of the watercourse,' he says, adding that the brick expressed the shape of the waterside sheds in a contrastingly heavy sculptural form.
Duggan Morris specified clamp-fired handmade bricks used in stretcher bond with two courses of soldier bond to emphasise each level. Morris likes the 'timelessly authentic' nature of these bricks, achieved through a combination of traditional manufacturing methods and the latest technology.
The façade composition combines the clamp-fired bricks with staggered cantilevered balconies and, on the ground-floor communal spaces, perforated mesh to match the balcony balustrading.
Both blocks, for ISIS Waterside Regeneration, contain a mix of one, two and three-bedroom apartments.
The developer recently secured planning permission for a second phase of 141 townhouses and apartments, designed by Mæ Architects. The overall scheme consists of 520 homes, 20% affordable, and 7,000m2 of commercial space.