Now that the post-Grenfell safety regime has got under way, architects have new power – and responsibility. Getting to grips with some levels of detail will be unfamiliar, but Hilti has a BIM-driven system to ensure designs comply fully and efficiently with the overhauled regulations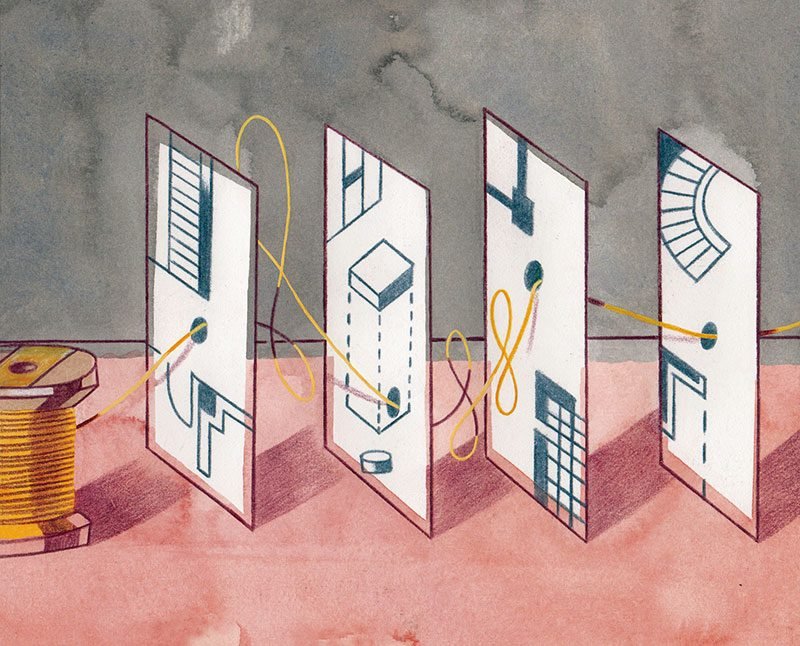 Credit: Toby Morison
It's happening. The implementation phase of the Building Safety Act has begun, and the full extent of duties and responsibilities associated with high-rise residential buildings, hospitals and care homes is becoming clearer. The first gateway – requiring planning to take fire safety matters into account – is in force and the remaining two are on the way, along with their accompanying digital Golden Thread of project information.
For companies at the sharp end of fire safety, like manufacturer Hilti, some of the concerns for architects around the new regime are all too apparent. As principal designers, architects will gain new power, but with that comes increased accountability in areas like firestopping. 'That presents challenges around competence particularly, because firestopping is not an area where architects usually go into a significant level of detail,' explains Kadije Bah, head of engineering marketing at the Engineering Competence Centre in Northern Europe for Hilti. Colleague and BIM project manager, Nicolas Midolo, picks up her point. 'Architects don't know exactly what pipe, cable tray or damper they have. The MEP consultant will normally specify a generic item until we get to RIBA stage 4, when everything changes. Then you get to site and the specification is changed again by the installers.'
There has to be a better way to work and that's where building information modelling (BIM) comes in. Rather than provide the project team with a CAD detail or 3D object, Hilti is working within project models to design early and model firestopping in a move designed to ensure penetrations are designed and installed as effectively as possible.
How BIM helps deliver certainty
Hilti started considering the potential to move beyond creating catalogues of 3D models to working with project models as long ago as 2017. 'We were looking to understand what we could solve in those models and how we could take away some of the headaches customers face by providing a service,' says Bah.
Its resulting service – which draws on the expertise of 100 modelling staff at its Rotterdam-based BIM Competence Centre for Europe, as well as a dedicated UK team – relies on early engagement and collaboration with the project team, starting at RIBA stage 3. 'If we are involved in the early stages, we can collaborate with all stakeholders to increase productivity and create a compliant design,' says Hilti BIM project manager Ruben Acuna.
At stage 3 the company provides a set of rules as an example with minimum distances for services, 'so the MEP consultant needs to design service runs with firestopping in mind and the architect needs to work with an understanding of the openings required,' points out Midolo. Taking the design team's model as a template, Hilti then designs and models the firestopping, supports and anchors, producing a compliant BIM output at stage 4. Its BIM team needs an Autodesk Navisworks model with the MEP services and fire strategy included to enable it to carry out clash detection and estimate and identify services that need to be firestopped.
'We get to site with a set of drawings with the exact dimensions and product and material requirements and a one-stop specific shop drawing for each penetration,' says Midolo. This is coupled with the support of a Hilti project specialist for installers to ensure penetrations are delivered as designed and specified, and digital records that meet the requirements of the Building Safety Act's gateway process and Golden Thread. Digital records include a unique ID – which can be turned into a QR code – for every penetration and photographs of installations, which can be filed using the company's Documentation Manager software (see ribaj.com/products/firestop-the-press), so they remain transparent and accessible.
The way ahead
The experiences of early adopters have been positive. One trialled the service for the second phase of a project, after the first was dogged by typical firestopping challenges. Installation on its second phase ran like clockwork, prompting the project team to use the service four times since. 'It went so smoothly that it convinced us this is the way forward,' reports Midolo.
But this approach is about more than seamless installation; it is about deploying BIM to ensure that the right products and materials, backed by the right testing, are used in the right application to create a safer building, with an evidence trail throughout. Bah points to the differences between the UK's looser testing regime for penetration seals and Europe's more rigorous EN standard (see ribaj.com/products/playing-with-fire) to emphasise why that matters.
When Hilti first spoke to customers about this service few were sufficiently BIM-prepared to make the most of it.
'They had a strategy to become more digitalised, but were not ready at that point,' Bah recalls. Now things are different, she says: 'The industry is progressing and by partnering together we are able to achieve so much more, and the Building Safety Act is providing a further push'.