Watch and learn from vHH, dRMM and Wright + Wright about the challenges on education buildings
Programme
Jan Carlos Kucharek, editor, PiP and deputy editor, RIBA J
Case study: Houlton Secondary School, Rugby
James McCosh, partner, vHH/van Heyningen & Hayward Architects
Designing compliance: A case study on Cobham Free School
Justin Lewis, business manager – roofing, Rockwool
Refreshment and stretching break
Wintringham Primary Academy, St Neots Cambridgeshire
Regina Kertapati, project lead, dRMM
Optimise without compromise
Mark Clemson, sales and marketing director, Kawneer
Case study: Library and Archive, Lambeth Palace, London
Stephen Smith, partner, Wright & Wright Architects
Chair's closing remarks
Sponsored by: Rockwool and Kawneer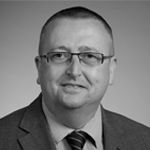 Mark Clemson
Sales & Marketing Director
Kawneer
Mark is the Sales & Marketing Director for our UK operations with Kawneer. Mark has been managing our close relationships with contractors, architects, façade engineers and installers for the past 9 years for the UK construction market. His knowledge and experience have helped to create and supply bespoke façade solutions that offer the best value, aesthetics, and performance for multiple building types, sizes and sectors. Due to the close collaboration with supply chain partners and early-stage engagement, Mark has helped to deliver and drive best value solutions for key flagship education projects such as De Montfort University, Templeman Library at the University of Kent and Gateway to the Valleys School.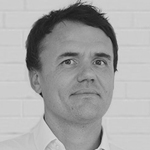 Stephen Jones
Partner
Wright & Wright
Stephen has been a Partner at Wright & Wright since 2011. Cultural projects include Lambeth Palace Library, the British Academy, Magdalen College, Oxford and the Royal Academy of Engineering Enterprise Hub. As well as practising, Stephen is a consultant to the Glass-House Community-Led-Design, and is a member of the Historic England Advisory Committee. Stephen also taught a second year design studio at Cambridge University School of Architecture for 5 years. Stephen has a first-class degree from the University of Cambridge, where he won the Sir Leslie Martin Prize and the Dissertation Prize as an undergraduate. He spent a year on a scholarship at MIT as part of his diploma, while also taking classes at the Harvard Graduate School of Design.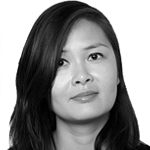 Regina Kertapati
Associate
dRMM
Regina is an Associate at dRMM and has worked on several dRMM key projects. Most notably, she was project lead of Wintringham Primary Academy, a cross-laminated timber primary school in Cambridgeshire that embraces principles of naturalness. Leading the project from concept design through to project completion, Regina gained invaluable experience working closely with a multi-headed client and delivering design excellence within a constrained budget. Regina's approach to architecture is to ensure projects serve a social purpose. She is interested in cities, their socio-economic complexities, the way they are governed and shaped. Aside from leading projects Regina assists in the studio's written research work.

Jan-Carlos Kucharek
Deputy editor RIBAJ & editor PIP
Jan-Carlos is an architectural journalist and registered architect. He studied his part 1 at Canterbury College of Art and his architecture diploma at The Bartlett (UCL) and worked for five years at Foster + Partners. He took a parttime role at the RIBAJ in 2004 and continued working freelance at Marks Barfield, Hudson Featherstone, David Morley and Fourthspace architects. He became editor of Products in Practice (PiP) in 2013 and deputy editor of RIBAJ in 2021.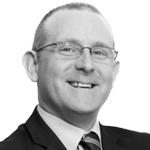 Justin Lewis
Business Manager
ROCKWOOL UK
Justin has spent the majority of this time with ROCKWOOL UK, with construction industry expertise spanning 15 years. Joining the specification team back in 2008, Justin focuses on developing solution-driven flat roof solutions that address thermal, fire and acoustic performance requirements. In his current role as Business Manager, Justin and his team provide a range of support to specifiers, contractors and system holders - including the delivery of CPDs, project-specific support with technical calculations and guidance on the most appropriate flat roof insulation solution required to deliver regulation compliance .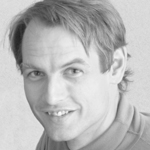 James McCosh
Principal
Van Heyningen and Haward Architects
Josh is principal of van Heyningen and Haward Architects. He has over 18 years of experience, including the design and delivery of education buildings for all ages. He enjoys working with historic buildings, and complex and challenging sites, and leads the practice's heritage projects. Josh is instrumental in developing the practices ability to lead teams that repurpose old, sometimes historically significant, buildings to provide contemporary facilities with excellent performance, and adopting passivhaus design methodologies and structured life-cycle carbon assessment, as he sees these as the way to help clients future-proof their buildings and transition to a low-carbon future.