British skylight manufacturer achieves industry first by winning internationally recognised business trademark for excellence across all its products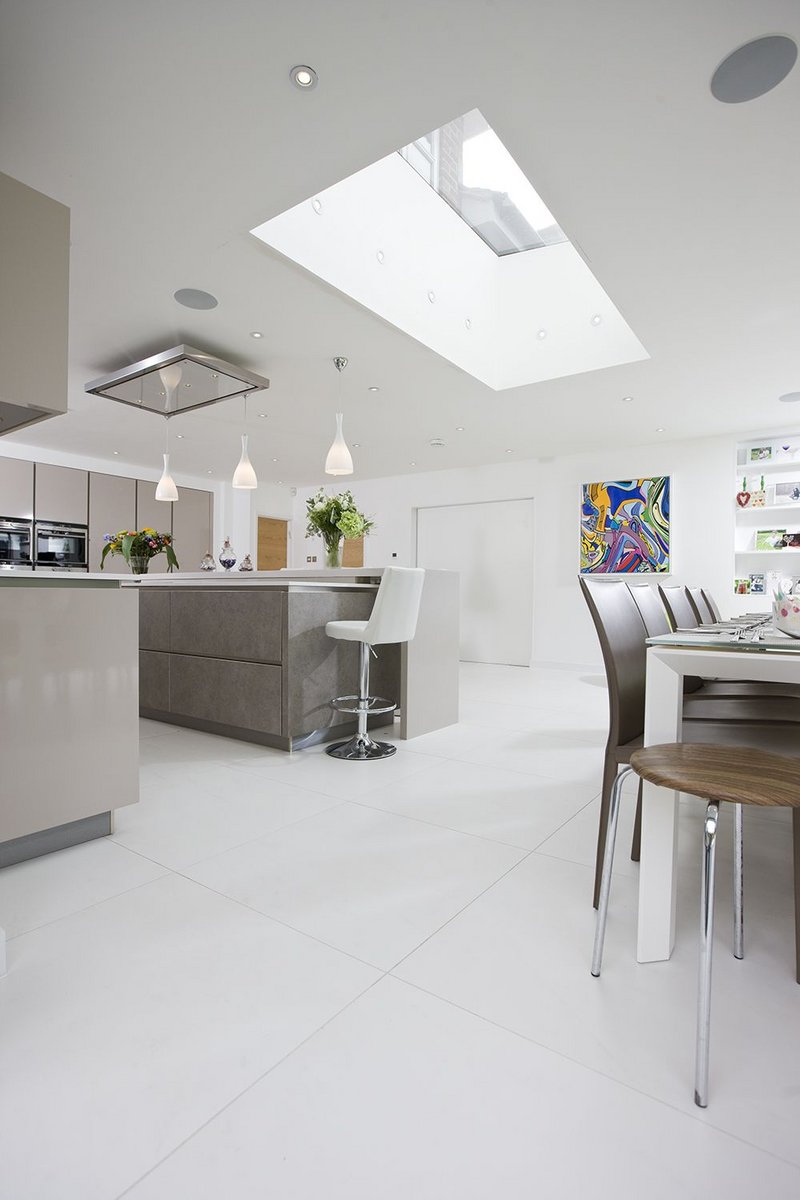 Established in 2004, Sunsquare has been a pioneer of skylights for flat roofs for more than a decade. Its dedication to the design and manufacturing of skylights has led it to become one of the UK's leading companies, and recently helped it to became the first company within its industry to be officially awarded a BSI Kitemark accreditation across all of its products.
This prestigious recognition reflects the craftsmanship, quality and excellent safety standards of the entire range of skylights on offer from Sunsquare.
All of the products in the Sunsquare range, including the Skyview, Pyramid, Aero and Horizon, underwent a rigorous testing process at the BSI laboratories to carefully examine air permeability, weather tightness and extreme wind loading, among other aspects. Sunsquare's manufacturing methods were thoroughly put to the test, further proving their outstanding quality, as well as setting an industry standard.
The BSI Kitemark is one of the most recognised symbols for quality and safety, offering consumers and businesses a trademark that guarantees a standard of excellence. Originally only recognised within the UK, BSI Kitemark is now a trademark used throughout the world. The BSI Kitemark scheme covers a whole range and variety of products and consumer services beyond windows, such as garage services, furniture removals and electrical installation work.
Until now the skylight industry was unregulated. There were no set quality measures in place to assess the industry's products. However, Sunsquare's recent success - in a process that took almost two years - has now established an industry benchmark. This is something not previously achieved by any other flat roof skylight manufacturer across the globe. Sunsquare can now count itself within an elite group of the world's best companies and brands.
Design and Materials
As a market-leading designer, Sunsquare is a company that is always looking at ways of being at the forefront of ingenuity by enhancing natural daylight and ventilation for the home in a stylish and beautiful way. The products are designed to suit any lifestyle perfectly by integrating the environment around oneself.
All products the company's products are designed and manufactured in Britain, using the highest quality sustainable materials. They aim for the highest specification and continue to deliver contemporary designs that are truly fit for purpose. Each model is available in bespoke, made-to-measure sizes which can be incorporated into over 150 variant designs.
The products transform spaces with natural light, and can become the focal point to homes, businesses and commercial properties.
Specifically designed to bring as much light into buildings as possible, the products do not impact the design and aesthetics of the building in which they are fitted. Notable locations fitted with Sunsquare products include the Condé Nast Design School. They are also showcased at the BRE.
Responsibility to the environment
This synthesis of integrating the environment as part of the design helps to position Sunsquare as a brand that is not only an innovator in quality and safety, but also as conscious of how it can improve customers' lives with its products. Sunsquare's skylights can provide physiological benefits by increasing the levels of natural daylight in a property which in turn helps our bodies produce Vitamin D to regulate mood and energy levels.
Products
Recent improvements to Sunsquare's manufacturing facility have enabled the company to deliver as many as four skylights per hour, making production more cost-effective in the long term.
Current Sunsquare products include;
SkyView - Fixed Flat Roof Skylight
Pyramid - Fixed Flat Roof Skylight
Aero - Opening Flat Roof Skylight
Horizon - Walk-On Glass Floors
There are various aspects to consider when choosing your model. These include:
The location of the Skylight/window
Light and ventilation levels
Access
Pane type
History
Founding partner James Boughton and managing director Justin Seldis, began working together almost six years ago and have developed Sunsquare into what it is today. They have crafted a team dedicated and proud of the products it makes. This plays a huge part in the success of the brand, and has enabled it to reach such a remarkable standing.
For more information and technical support visit: www.sunsquare.co.uk
Contact:
01284 723377
---