Photographer Paolo Rosselli on how he tries to make architecture answerable to the present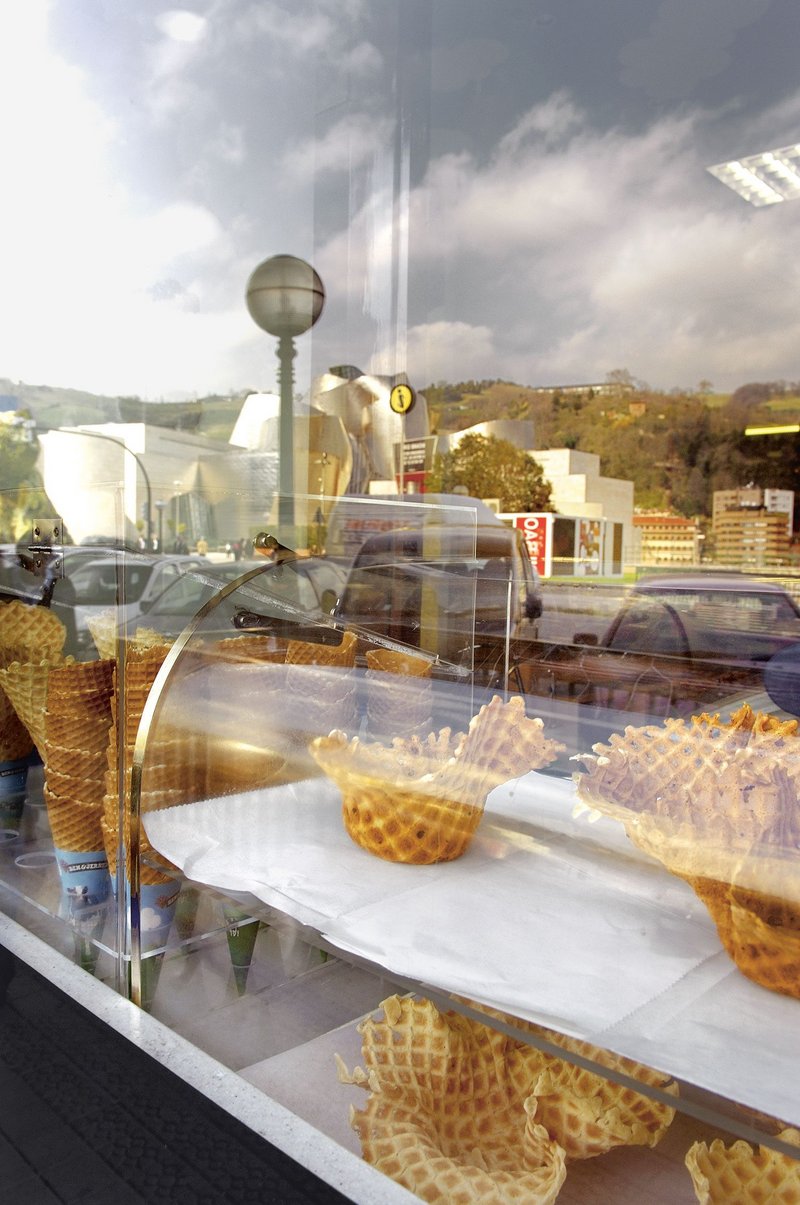 Credit: Paolo Rosselli
It's got to be pretty difficult to upstage Frank Gehry's stunning 1997 Bilbao Guggenheim, but Milan-based photographer Paolo Rosselli seems to have done it – with ice-cream cones. Having started his career in New York in 1977, for 42 years Rosselli has travelled the world on commissions developing his view of the image of architecture. It's been a ­curious journey for the man who spent years recording the great sacred temple architecture of India, to be treating the iconic buildings he now shoots with a degree of irreverence – as with the Guggenheim.
'I want to make architecture answerable to the present – to de-monumentalise it,' he tells me, before adding, 'But it is fantastic. Gehry was one of the first to grasp that a new language of architecture was developing. He indicated a new, dramatic way of conceiving a building.' Rosselli, just as he did when shooting temple architecture, likes to record buildings that evidence such shifts in the cultural landscape.
He feels his fascination now is the genius loci and getting under the skin of the city. It comes as no surprise then to discover that for a book documenting the cool, deferential, formal urban forms of his industrial home city of Milan, he hung out of a car window as it sped along its grand vias – an aesthetic interpretation of 'drive-by shooting'.
Aged 67, he's not stopping, acknowledging the changes even in the nature of the ­image, where everyone is now a photographer. 'It's not a time of purity and specialisation,' he muses. 'It's one of plurality, and I feel comfortable with that.' But in an age where older people feel marginalised and youth entitled, his art can still talk about this. The allusive form of the wafer is just one part of it. 'I want comment on time itself,' he concludes, 'and speak of a structure built forever and an ice cream melting.'