Glancy Nicholls Architects' combined residential care building and public library addresses the social, environmental and economic facets of sustainable design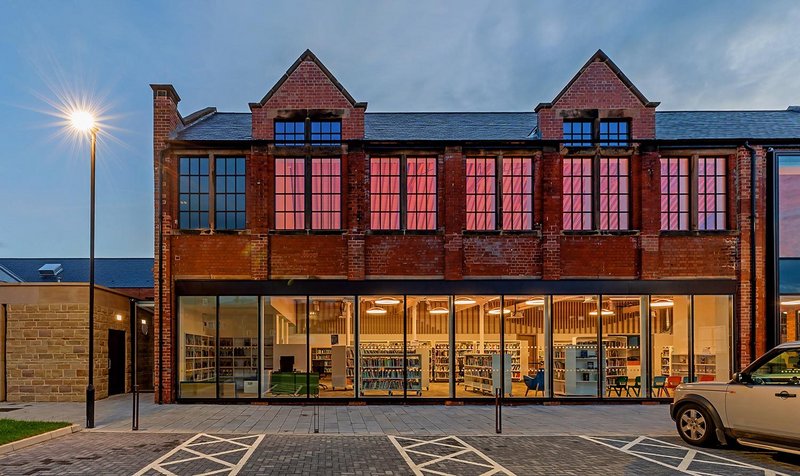 Ada Belfield Centre.

Credit: Verity Milligan
East Midlands RIBA Regional Award 2022
Glancy Nicholls Architects for Derbyshire County Council
Contract value: Confidential
GIA: 3,929m2
This enlightened project combines a residential care building for the elderly with a new public library, with both sharing a courtyard and public café. In doing so, it revives a derelict backland former chocolate factory within Derwent Valley Mills Unesco World Heritage Site and connects it back to the energy of the high street.
The design team reused as much of the found structure, facades and fabric as they could, making significant embodied carbon savings. Both library and residential care uses reinhabit the red brick shell, while the entry corner of the library building is expressed as infill in local Stanton Moor stone.
Judges praised the project as a pragmatic and quietly bold enterprise that has addressed each of the social, environmental and economic facets of sustainable design, while improving urban connections.