Purcell's modern extension to the school chapel has won RIBA South's Conservation and Building of the Year awards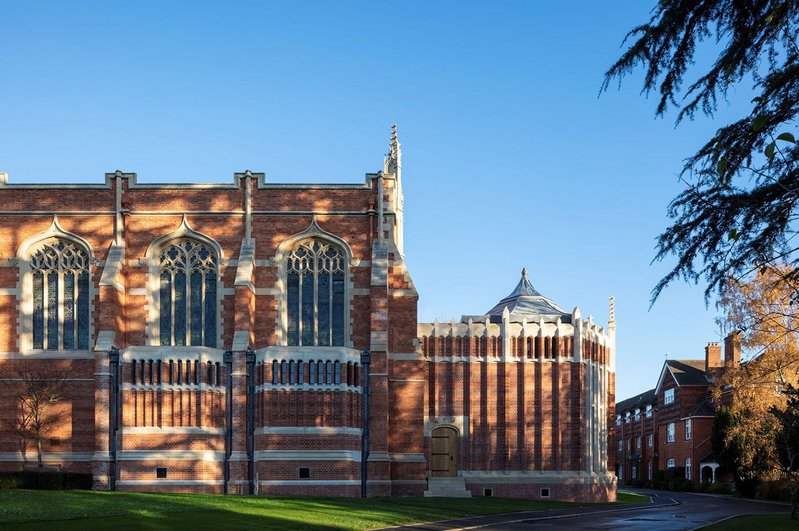 Radley College Chapel Extension.

Credit: Nick Kane
South RIBA Regional Award 2023
Building of the Year, sponsored by EH Smith
Regional Conservation Award
Radley College Chapel Extension, Oxford
Purcell Architecture for Radley College
Contract value: Confidential
GIA: 570m2
The extensions to the chapel at Radley College in Oxford offer a masterclass in modern architectural design. Designed by Purcell, they sit comfortably with this historic building, while at the same time being clearly new interventions.
The project's primary objective was to increase the chapel's capacity to meet the private school's growing intake. The chapel functions as a core part of school life, with pupils and staff attending every evening. While expanding its capacity, the architects have also managed to position a new organ and improve the chapel's acoustics.
From an architectural perspective, the chapel extensions are a masterful blend of traditional and contemporary design elements. Each extension sits between original buttresses, allowing the historic building and its details to remain prominent. The architects have skilfully combined new details with traditional craftmanship to create a bold yet sympathetic dialogue.
One of the standout features is the meticulous selection of materials. The architects have chosen local handmade bricks, stone, marble flooring, and timber, with the utmost care to ensure continuity of old and new. Every element has been painstakingly considered, from the brick and stonework detailing to the oversized cast hoppers and downpipes.
The interior is just as impressive as its exterior. The new east end extension is intimate and beautifully proportioned, with the clever integration of restored original features relocated from the original chapel. The oak vaulted ceiling, with its glazed lantern centrepiece, is a stunning addition.
The chapel extension is a testament to the power of good design and the role that architecture can play in creating inspiring and functional spaces. The way this project manages to appear obviously new while flowing seamlessly from the old, injecting new life and expanding the use of the building for future generations is a delight to behold.
Credits
Contractor Beard Construction
Structural engineer Campbell Reith
Structural engineer SOLID
Environmental/M&E engineer Hoare Lea
Cost consultant Ridge + Partners
Planning consultant Edgars
Organ consultant Paul Hale
Landscape consultant Calvin and Moggridge
Acoustic consultant Hoare Lee
Approved building inspector NHBC
Timber specialist Carpenter Oak
Masonry OG Stonemasonry
Brick manufacturer Northcot Brick
Stained glass specialist York Glaziers Trust
Lead roofing Attleys Roofing
Joinery D Smith
Lighting design Madson Black
Organ builder Nicholson & Co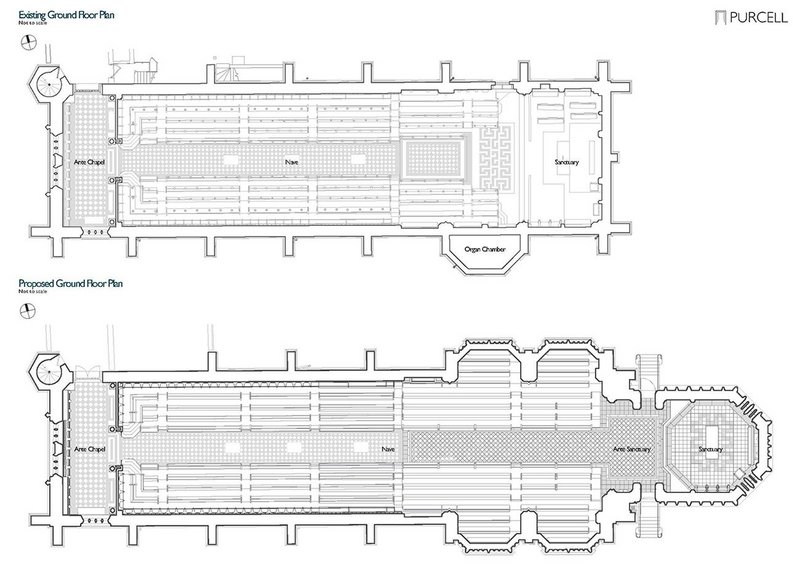 Credit: Purcell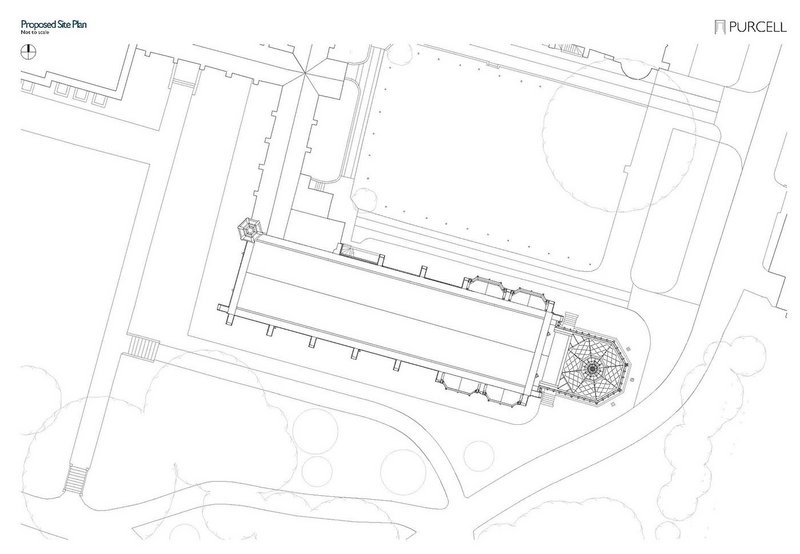 Credit: Purcell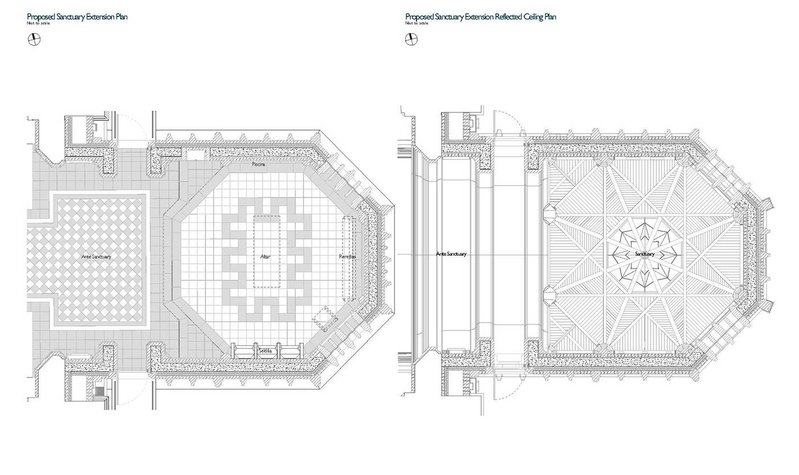 Credit: Purcell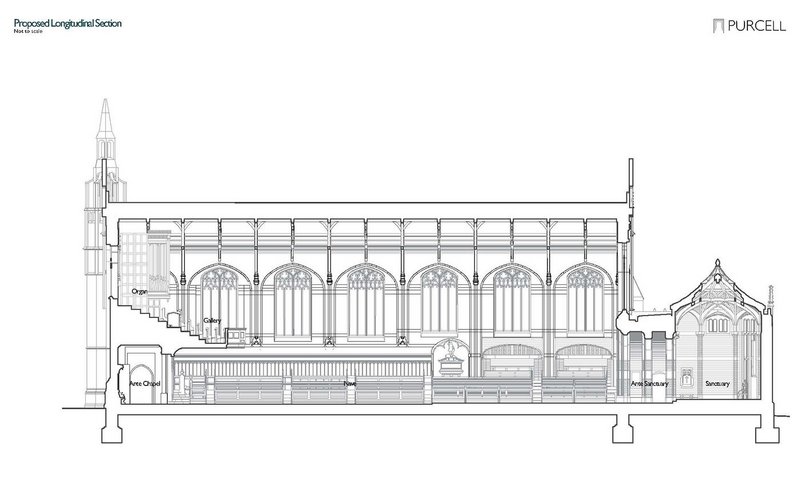 Credit: Purcell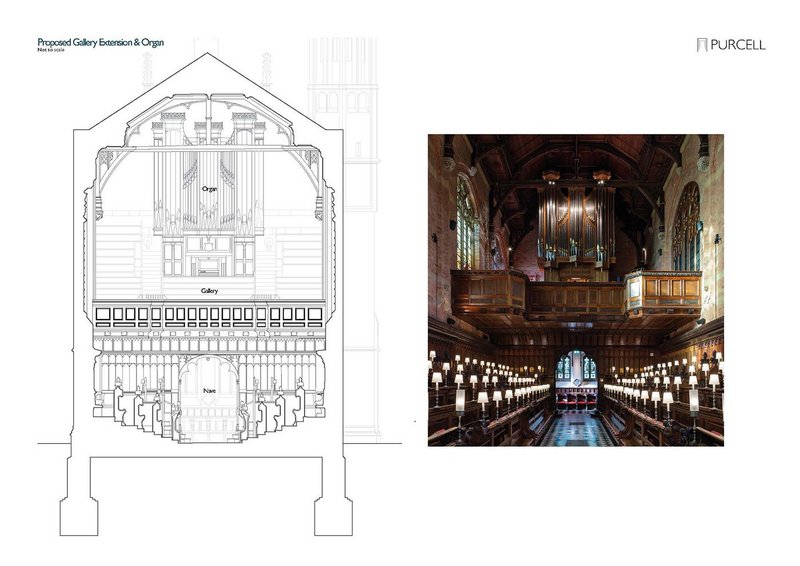 Credit: Purcell