Pinwheel treehouse by BEAM Architects is elevated on reclaimed telegraph poles and uses one-way glass to give visitors both privacy and a sense of being part of its woodland setting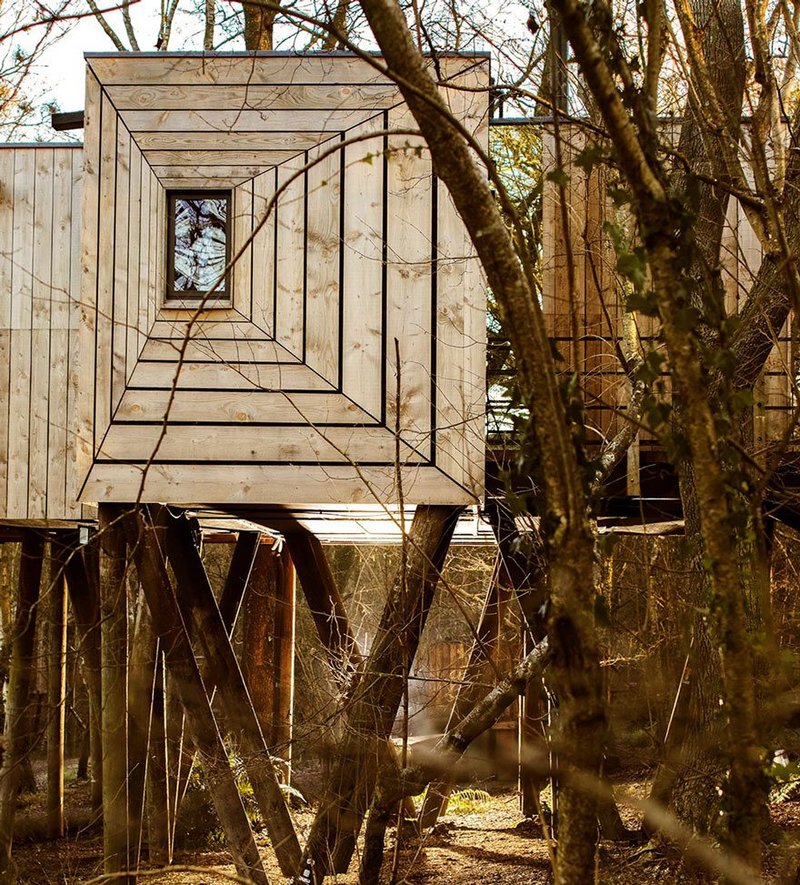 Pinwheel. Sandy Steele Perkins
2023 RIBA South West & Wessex Award winner
Pinwheel, Chard
BEAM Architects for Mallinson Woodland Workshop
Contract value: £160,000
GIA: 35m2
Cost per m2: £4,571
At the end of a timber decked path, it is a delight to discover Pinwheel, an intriguing and compact treehouse built as a short-term holiday let. The treehouse has been sensitively located within a clearing that forms part of a wider mature woodland.
The unusual volumes and playful shape of the built form is based around the geometry of a children's pinwheel 'windmill'. A cruciform shape is cleverly created by shifting four timber boxes, each used for a specific purpose. To separate and differentiate these boxes, a window of one-way glass has been subtly introduced. This glazing ensures privacy but still allows the visitor to feel part of the woodland beyond.
The geometry continues to be referenced throughout the building. Externally, the Douglas fir and larch cladding has been painstakingly mapped out and installed in a pattern which creates an interesting illusion of 3D facades. Internally, bamboo sheets are used in a simpler form.
Carefully positioned windows frame views of the trees and canopy, reinforcing the sense of connection to the surroundings. A particularly nice moment is created by the large rooflight positioned over the living area which frames the sky above and the surrounding tree canopy.
Pinwheel treads lightly in the landscape through the careful placement of reclaimed telegraph poles that elevate the structure and provide a base to the treehouse. The walls were constructed with structural insulated panels (SIPs) which helped to overcome the site constraints and enabled quick on-site installation. All other timber used on the building was either from the client's own land or from managed forests.
The driving concept of Pinwheel has successfully been realised, with the resulting treehouse impeccably detailed and executed, allowing the visitor to engage with the landscape in a unique and distinctive way. It is a real credit to the close collaboration between architect and client team comprising furniture makers and green wood workers.
Structural engineer CAKE Industries
See the rest of the RIBA South West winners here. And all the RIBA Regional Awards here.
To find out more about the whole RIBA Awards process visit architecture.com
RIBA Regional Awards 2023 sponsored by Gaggenau, EH Smith and Autodesk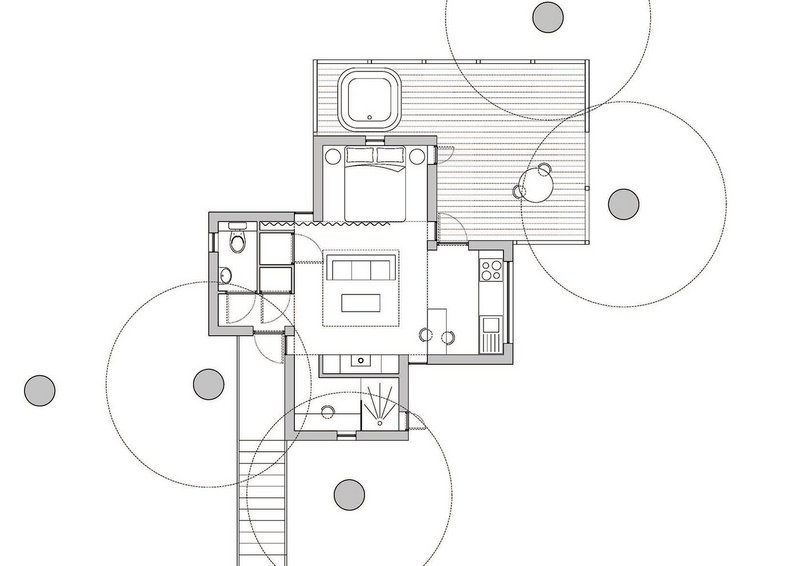 Credit: BEAM Architects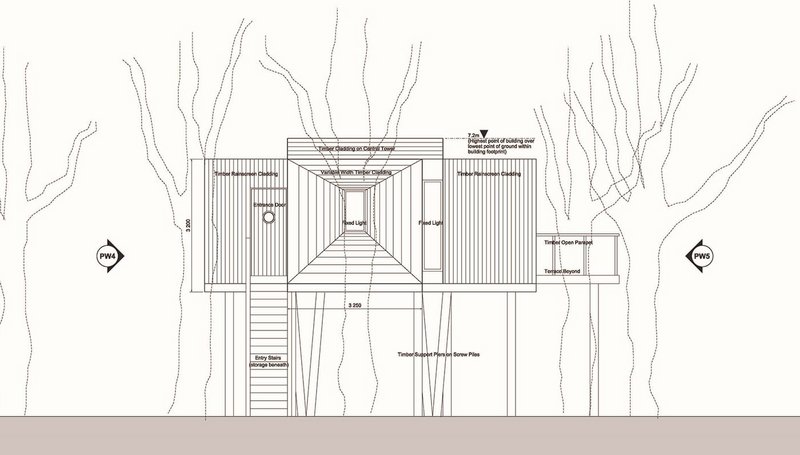 Credit: BEAM Architects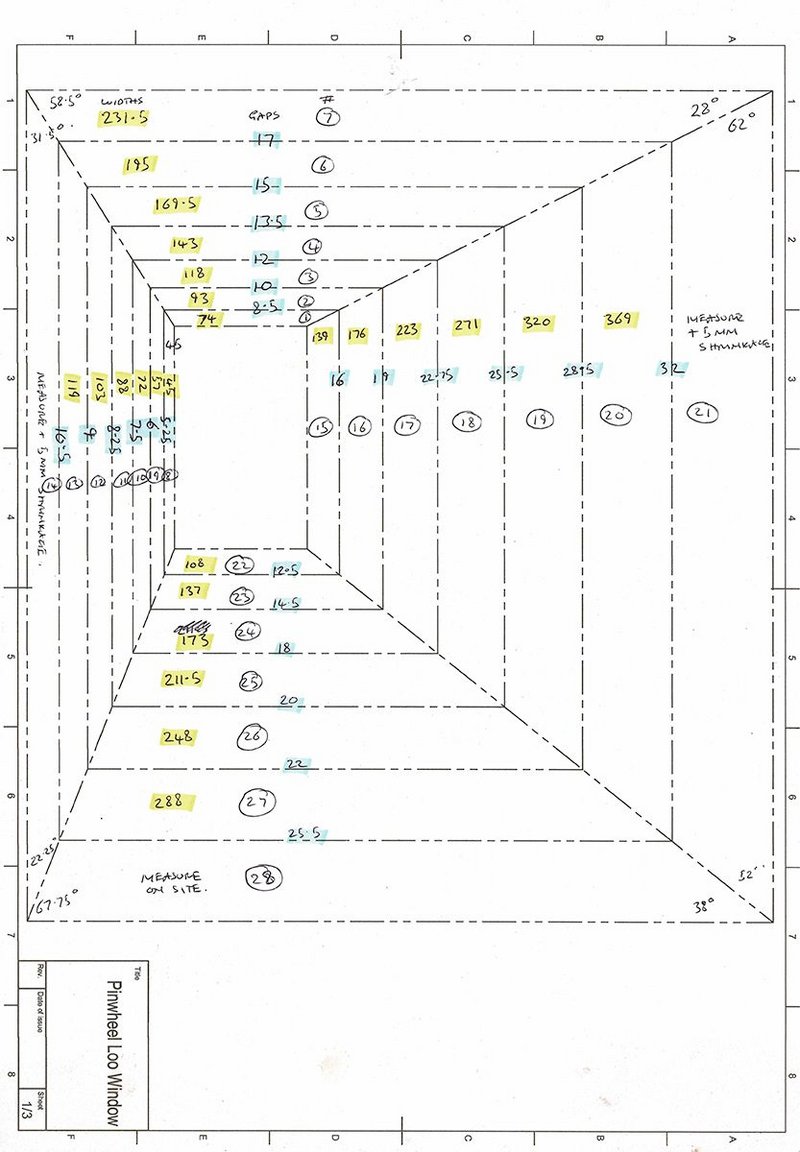 Credit: BEAM Architects