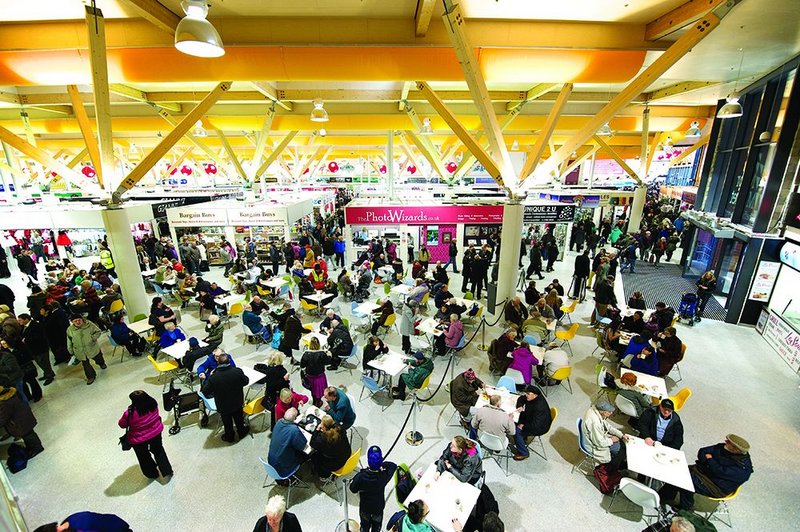 Inside, the laminated timber structure and yellow air diffusers provide a busy roofscape to the market activities.

Credit: Antony Oxley
The shopping street in Sheffield known as The Moor, having recovered from the city's infamous Blitz attacks of December 1940, has in recent years fallen into decline – partly due to retail competition from the city centre, partly because later development means that this now pedestrianised thoroughfare peters out near the city's ring road. Now it is being rejuvenated by majority landowner Scottish Widows in partnership with the city council and key to the plans is the new Moor Market, just completed by Leslie Jones Architecture.
Sheffield's markets are famous. Traditionally they were based at the other side of town, around the site of the riverbank castle. The Moor Market replaces the now-closed brutalist Castle Market, and is intended to draw people back to this end of the city.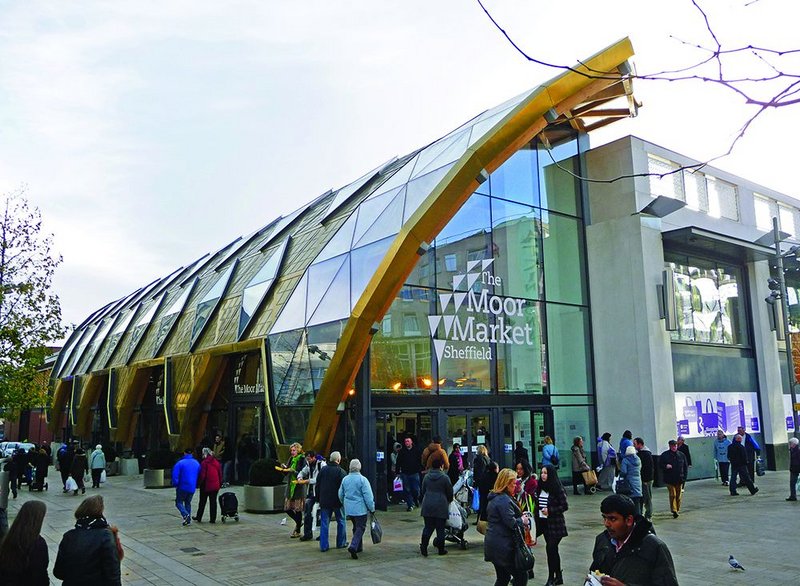 Diagrid entrance to the market hall.

Credit: Hugh Pearman
This is coarse design-and-build commercial architecture but Leslie Jones – a venerable name in retail design, now rejuvenated following a management buyout – has made some key moves, not least using the site to open up a new diagonal pedestrian route that goes some way to solving the dead-end nature of The Moor. Architecturally it is a parapeted box with standard retail units on the street front, enlivened by high-level basket-weave cladding panels of western red cedar on the other main elevations. This eccentricity is reinforced by a lean-to, gently-sloping, curving diagrid entrance to the market hall within, clad in triangular gold shingles, to flag up what would otherwise be an inconspicuous point of arrival. The market hall itself is pretty good inside – a large space of laminated timber trusses and beams. Daylight levels are good. Air handling is via yellow canvas diffuser tubes rather than the usual steel ductwork and grilles. Cables drop down to the proprietary market stalls through metal tubes.
Whatever your view on the closure of the multi-level Castle Market, the new single-level Moor Market works well – indeed was bustling with traders and shoppers the day I visited. Shopper numbers on the Moor generally were 30% up compared to the same month last year. You will look in vain for subtlety and fine detail here, but the market hall typology is by no means dead yet.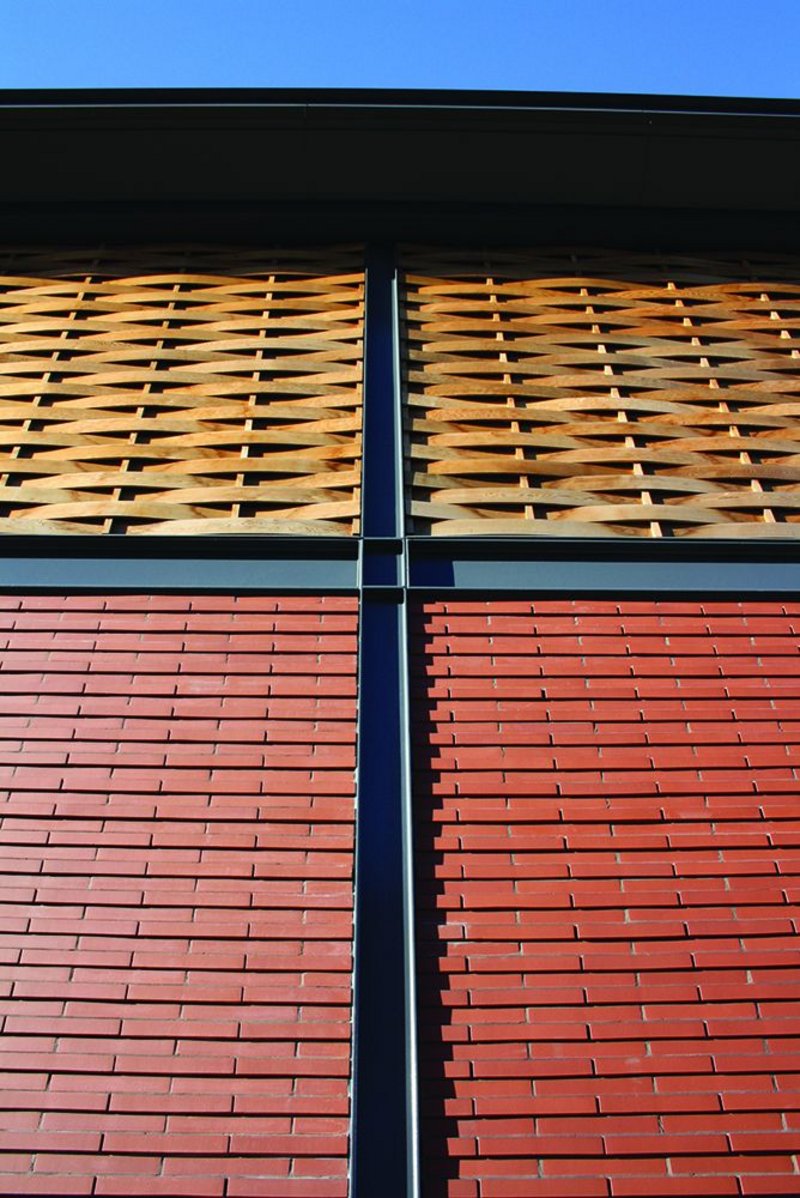 Shopping basket weave: unusual cladding detail on the market's exterior.

Credit: Magnus Wills