Kathryn Firth has joined the Olympic Park Legacy Company as chief of design. Eleanor Young spoke to her about how she plans to influence the design there.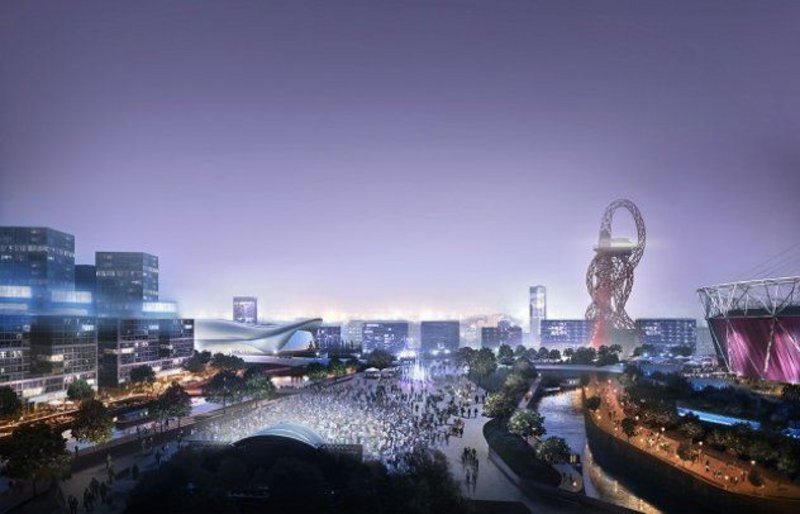 For those who feel a little depressed by a new, developer-led Stratford extension on the Olympic Park, Firth offers some hope. She has just announced the results of design competition for masterplans for two critical 'hub' sites to the north and south of the park. A 55 acre urban landscape to the south and a greener space alongside the river have attracted a strong shortlist of teams including Gustafson Porter with Niall McLaughlin to the south and, for the northern park, Erect Architecture, Sarah Wigglesworth Architects and others. At the announcement Firth spoke of her expectations of 'cutting edge designs' from the teams.
She has high homes for the whole park. Asked what she would like to hear from a visitor arriving at the park in thirty years time Firth is unequivocal in her answer. 'I would them to say this is a new piece of city. I would hope they would not think of applying the word "development" but would see it as an extension of the London fabric,' she says.
As one time head of urban design on the LSE cities programme she is used to reams of data and some crazy student ideas, but her experience at KPF and then its spin off PLP Architecture means she is also very familiar with the realities of delivery. She plans for her design team of half a dozen to be involved throughout the process with design and access statements to set out ideas for neighbourhoods, embedded, 'non-negotiable' design codes and, beyond that, design guidelines.
She will be on the panel for selecting developer-led teams and will be checking out their past projects with a critical eye. The first phase is Chobham Manor, for which pre-qualification questionnaires being issued in October. 'When the images hit the paper we will see where developers are coming from,' she says. In the meantime she has the task of getting a viable Legacy Communities Scheme out to public consultation for outlining planning in the next few weeks with the help of architects including Allies and Morrison, Witherford Watson Mann and Maccreanor Lavington.
But most of all she is glad to be working on such a valuable project on her own patch. 'Though my accent belies it this feels like home. I have been 15 years in London. It feels like the issues we are talking about here are vital,' she says earnestly. 'I identify more with them than those projects that come into an office that reflect where the money is.'