A designers' version of Desert Island Discs gets under the skins of 50 architects through the buildings that have inspired and influenced them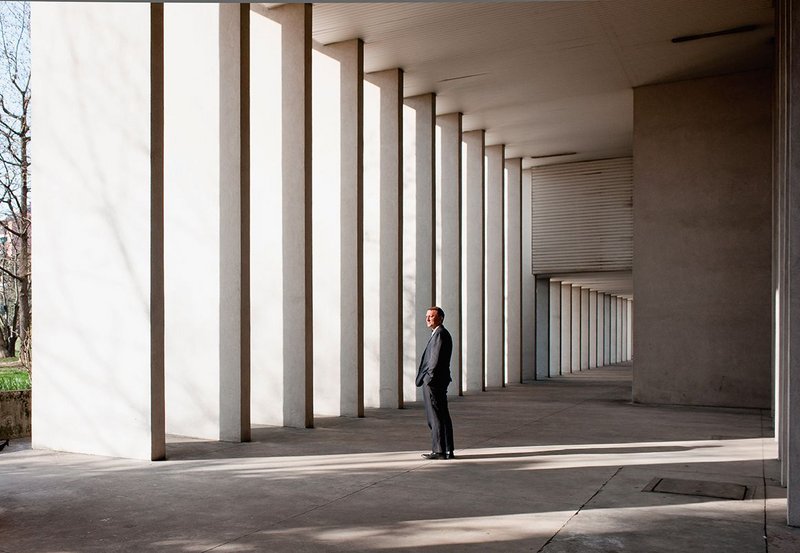 Peter St John, influences in 'mood and ideas' from Gallaratese, Milan by Aldo Rossi.

Credit: Edward Tyler
Do you remember Building Design? It was that rag that got passed around the office every week, accompanied by gossipy exclamations and shouts of outrage when headlines cut close to the bone. Over the years it condensed architectural culture, shouting about the issues. It has now gone underground, subsumed into Building, invisible in the mass of content that is the web.
But here is an unlikely solid and impressive legacy: 50 Buildings 50 Architects. This book is drawn from a series that seemed remarkable at the time, given ever squeezed editorial budgets. Contemporary architects were invited by journalist Pamela Buxton to choose a building that inspired them and then whisked over there with a photographer – Ed Tyler or Gareth Gardner - and Buxton herself to draw out their thoughts and turn musings into readable and fascinating copy. It is a document of our time and of the 20th century buildings that have inspired a generation of architects.
As published, with the support of the Twentieth Century Society, the book homes in on the buildings chosen from the last century. From the leading lights of architecture now come selections of the most telling of the canon, of course Le Corbusier is in there (Unité d'Habitation and Ronchamp), Aalto (Maison Louis Carré) and Eames (Case Study House #8). It also hints at the less overworked canon of UK architecture that can sometimes be neglected, not just Lutyens – although Castle Drogo's name gives away that it is the least 20th century of the buildings in the book – but also Chamberlin Powell & Bon, Stirling & Gowan, Foster and Hopkins. But you won't know every building in this book as it also throws in less predictable projects like Otto Wagner's rich Steinhof Church and Lucy the Elephant in New Jersey.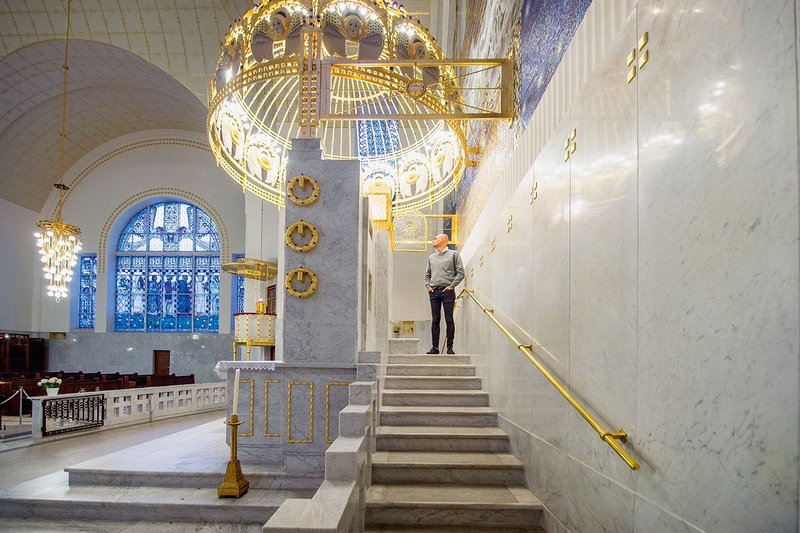 Otto Wagner's Steinhof Church. 'Opulent and quite decadent,' says David Archer but then seen as sparse and abstract.

Credit: Edward Tyler
I found the most moving and enlightening pieces were those that gave a hint of the earliest encounters with architecture. Niall McLaughlin visiting ABK's Berkeley Library at Trinity College Library and its 'special presence' that brought about a change for him – from studying English to committing himself to architecture. Or the Liverpool Playhouse Extension that worked its way into James Soane's psyche from a picture in his father's study, and Paul Monaghan's choice of Liverpool's Metropolitan Cathedral, with his annual school pilgrimage there as a boy. Revisiting those spaces, now armed with the history and context, and the personal experience of a life as an architect, makes for distilled biographies of the best kind.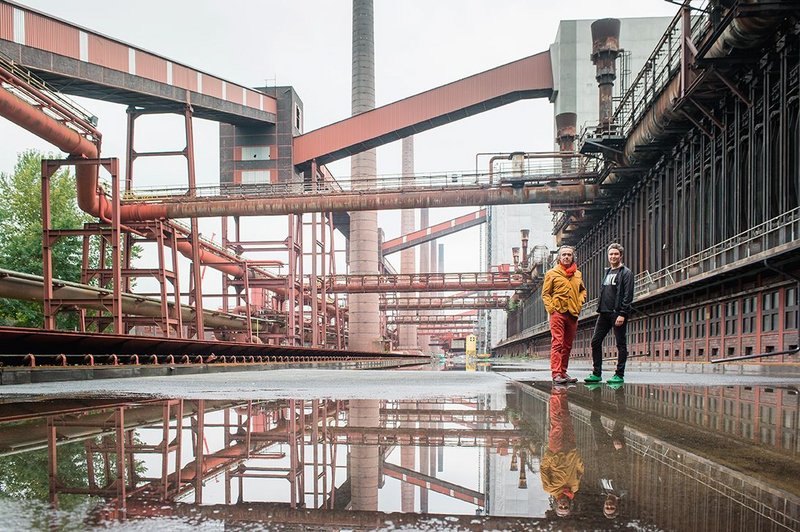 David West and Christophe Egret drawing lessons from OMA's masterplan of Zollverein Coal Mine in Essen, Germany.

Credit: Edward Tyler
The architects who have chosen the buildings are a cross section of the most interesting and active on the architecture scene in the last decade. Most are UK-based and more specifically practising in London, though building far more widely. The buildings they have selected however represent the very international and particularly European nature of architecture, of travels in Italy, inspiration in Utrecht, lessons from Germany. A week after the UK voted to leave the EU, it seems a perfect time for the cultural assets we share as a whole continent to be acknowledged. Long may they prosper.
---
50 Architects 50 Buildings Batsford, Pamela Buxton, 242pp, HB £30
---