Olivetti was about more than typewriters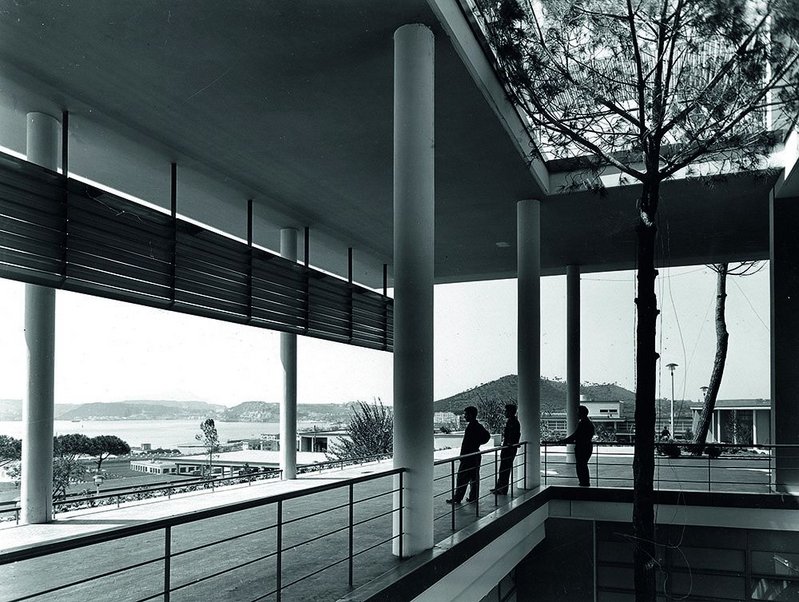 Credit: Architectural Press Archive / RIBA Library Photographs Collection | Luigi Cosenza
Industrialist, urban planner, innovator, publisher, social reformer, promoter of good design and architecture: Adriano Olivetti was a truly unique figure in 20th-century Italy. He transformed his father's small typewriting company in Ivrea into a successful international brand, working with artists and designers on both his advertising campaigns and products, many of which have become iconic in terms of design and functionality.
Meanwhile he improved conditions for employees by decreasing the hours of work ahead of official legislation, increasing salaries and fringe benefits, and encouraging cultural activities. The housing estate and facilities for the firm's workers were designed by some of Italy's leading architects, including Figini and Pollini and Ignazio Gardella. Carlo Scarpa designed the Venice showroom in Piazza San Marco.
This factory in Pozzuoli, near Naples, was designed in the mid-1950s by another architect of the rationalist school, Luigi Cosenza. Considered by many to be his masterpiece, the building sensitively responds to a site of outstanding natural beauty.
Olivetti died suddenly on a train in 1960. His vision for a new type of Italian industry, with social responsibility at its core, sadly ended with him.