Associated Architects director whose energy and enthusiasm for life made him a popular mentor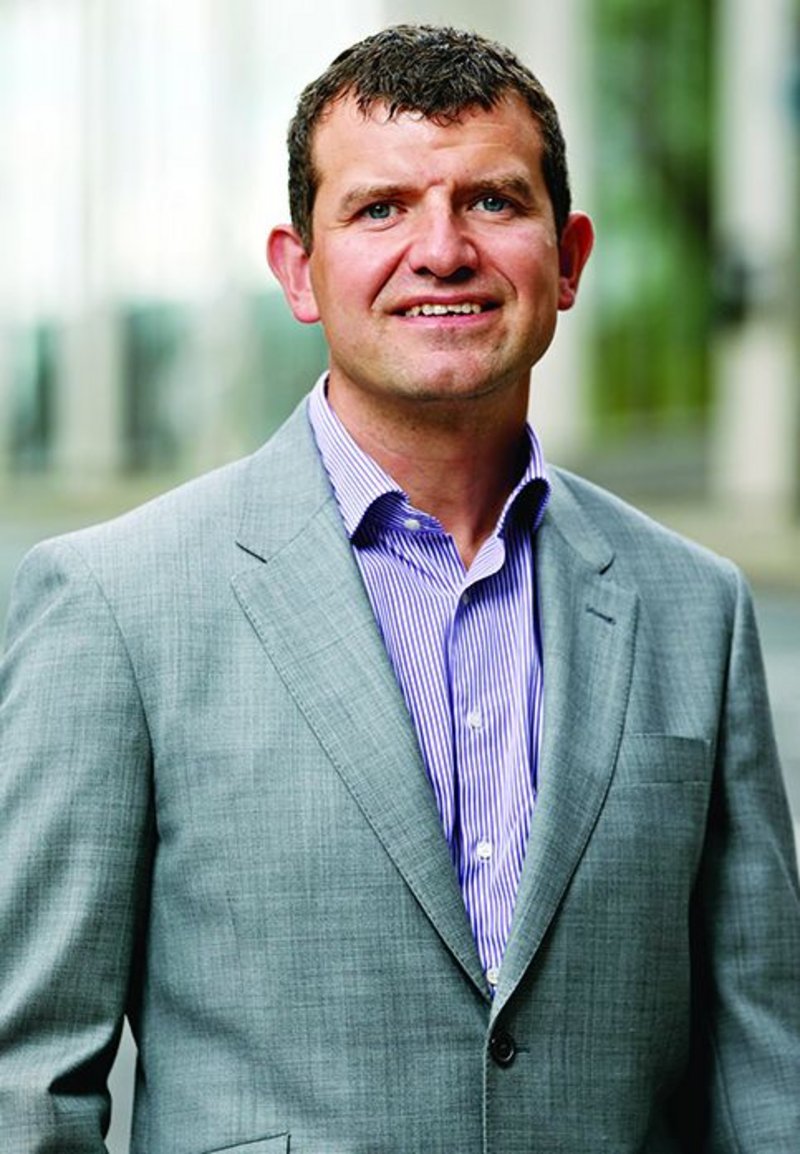 On hearing of the sudden death of Adam Wardle aged just 42, his final year tutor at Birmingham School of Architecture, Allan Haines, said: 'Adam was always an enthusiastic designer, not in a hugely demonstrative fashion but rather through a persistent enquiry, striving for greater knowledge. He sought to make his projects soundly based and his thirst for knowledge and personal improvement made it a joy to work with him.'
After graduating, Adam joined Associated Architects in 1996 rising rapidly through the ranks to reach ­associate in 2000 and director in 2003, leading the practice's ­dedicated school design team. He worked passionately to develop a succession of schools in both the public and in­dependent sectors, including Stoke and Birmingham Building Schools for the Future contracts and culminating in an RIBA Award this year for the inspiring Yarm School at Stockton-on-Tees. His work at Associated brought ­numerous design, civic and construction awards but his legacy lies more in his influence on clients and colleagues than these formal achievements.
Adam was ostensibly a private person who was very much his own man, but this persona belied the generosity of time and support he gave to those around him, ­whether formally mentoring younger members of staff or offering advice to friends and colleagues about design and ­construction. 'Ask Adam' was a commonly used phrase as his depth of knowledge allowed him to make informed ­decisions, inspiring utmost confidence in his leadership.
Adam took great pride in the development of others, and his team at Associated speak of how he empowered people by trusting their ability and throwing them in at the deep end. But he was always close enough to throw a lifeline if need be. His energy and positive outlook inspired those around him, and his sound character, temperament, wise counsel, and mentoring skills led us to ask him to be a professional examiner on our Part 3 course in 2010.
I always considered him to be a 'proper architect', one who could genuinely work across the spectrum of our profession, from conceptual thinker and designer to shrewd businessman, while his teenage years working for a local builder served him well in dealing with contractors in a no-nonsense yet empathetic way.
Adam's life was about balance and while he loved working at Associated Architects and the opportunities a ­thriving practice brought, he wasn't drawn to the bright lights of the city. As a devoted family man he chose instead to make the daily 100-mile M6 commute to stay close to his roots, returning each night to the stunning contemporary cottage that he of course designed and built himself. It is this life outside architecture that he also had an immense appetite for, a real joie de vivre in all that he did. He loved the outdoors and its physical challenges and his relentless energy led him to be a keen mountain biker and ­hiker, ­culminating in a meticulously prepared trip to Mount ­Everest base camp to celebrate his 40th birthday.
Adam is survived by his wife Julia and daughters Grace and Alice.

Kevin W Singh, head of Birmingham School of Architecture
---
IN MEMORIAM
Alasdair Thomson Macdonald
elected 1972, Australia
John Anthony Bains
elected 1973, Chichester, West Sussex,
John Sanderson
elected 1973, Melton Mowbray, Leics
Peter John Ackhurst
elected 1976, London
Balvinder Singh Obhi
elected 1987, Milton Keynes
Frank Thomas Johnson
elected 1974, Colchester
Michael Francis James Wilson-Doyle
elected 2011, Reading
Walter George Palmer
elected 1943, Southampton
Harvey Victor Fletcher
elected 1947, Darlington, Co Durham
Gerald Guy Shenstone
elected 1948, Westcliff-on-Sea, Essex
Leslie Wilson Harker
elected 1950, Leicester
Simon Kay-Jones
elected 1950, Preston
Dennis Gerald Crawford
elected 1964, Bury St Edmonds, Suffolk
Mark Eliott Fisher
elected 1976, London
John Stanley Williamson
elected 1982, BELFAST
---