A new installation at Selfridges in London offers a possible model for the future of retail spaces, says a fragrant Jan-Carlos Kucharek.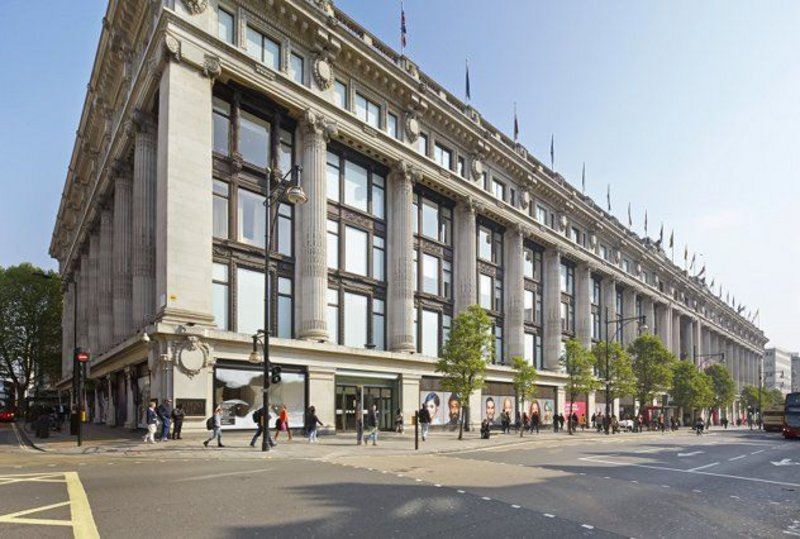 As architects you're trained to evaluate space through its volume, its play in light, perhaps its spatial narrative- but it is rarely through its smell. As a kid, two smells link me implicitly to my childhood home; that of dry, dusted, slowly decaying timber rafters on a hot summer afternoon in the attic; and the cool, slightly damp, musty smell of the cellar, with its rough granite walls. These are burned into my memory; of all the senses, the olfactory is incredibly evocative; the one that can, with an sharp clarity, transfer you back into your past to a place, a person or a moment.

This aspect is certainly played upon to great effect at Selfridge's Fragrance Lab, a pop-up retail installation that claims to offer customers a 'signature scent' after experiencing a 'one-of-a-kind retail journey that is as immersive as it is entertaining'. I'm wearing a set of headphones and velvety lady's voice is telling me to stick my nose in a drawer and visualise what comes to mind. Opening one, I'm thinking of incense in a sacristy, with another, the smell of my own armpits. Dizzyingly pungent, both are oddly compelling.

The installation is a collaboration between design studio Campaign, trend forecasting consultancy Future Laboratory and French perfume house Givaudan, and is in effect a form of experimental bespoke retail experience that creates products for customers tailored on their preferences, their memories- and a rather engaging form of psychometric profiling.

Campaign Head Philip Handford, who cut his teeth creating retail interiors for the likes of Burberry whilst working at Imagination before going it alone with Burberry chief exec Christopher Bailey's own apartment, confesses he's a frustrated installation artist, obsessed with the concept of immersive environments- and their revenue generating potential. This installation is an amusing experience; at first a lab-like reception where you undergo psychometric testing, becomes a dark, cosseted space, becomes a light-drenched cabinet of curiosities, becomes the store's shop window; where passers-by will see you wandering through, sniffing copper funnels wearing headphones and listening to the silken tones of your' sensory guide'. At the end, a lab-coated apothecary dispenses your scent 'prescription' from behind a Barbarella-like silver curtain.

Handford is excited by the interactive nature of the experience, seeing it as a possible future for retailing. 'The process of shopping at the moment isn't an enjoyable one- what I'm imagining is retail as a form of theatre,' he says, animatedly. 'It might start online, but what you get in-store would be an involving, visceral experience. It'll require investment on the part of the retailer, but budgets for marketing are enormous- and what you'd end up with is 'the architecture of advertising'- space as an extension of the advertising.' Handford might have a point. This experience has had me seated in front of an iPad responding to random images and walking through a mini-stage set before popping out into Selfridge's shop window. It's been a fun fifteen minutes in which I've effectively interacted with and moved through a 3-D billboard. 'There is not a single platform on the high street for this kind of retail experience,' Handford adds. 'I want to set up 'Campaign Theatre' as a vehicle to create the experience, find the locations and kit out the immersive spaces.'

A cynic might call this 'instant architecture' throwaway, but even I am partially sold on the concept as I bash away on the iPad, nose all the drawers and select my favourite objects (later used to inform your perfume bottle shape), to take with me on my 'sensory journey'. And whilst this is limited budget stuff, you get the feeling that Handford's got his sights set on much more integrated and targeted virtual/ real-life tie-ins requiring exponential levels of time and investment.

After my conversation with the apothecary in a curtained-off space, I am presented with my signature scent and am told I 'prize facts above abstract ideas', I like a 'sense of heritage' and a 'warm, cosy environment'. My fragrance, No.149, smells like standing in the West door of Salisbury Cathedral after Choral Eucharist when they've just mowed The Close. Presented in a vaguely Art Deco bottle, it isn't something I'd personally choose, but I kind of get why I got it- or at least I think I do. I ask how many perfumes there actually are behind the Barbarella drapes, but no-one seems to be able to tell me. There could be a thousand or just the one- but in a way that doesn't matter. This, as Handford elucidates, is about the power of a consumer experience and branded context to sell a product, whatever that is. And think about it; if it's the latter, the smell of cash would be stronger than any patchouli base note.
---
Fragrance Lab, part of London Selfridge's 'Beauty Project', runs until 30th June.