The hustle and bustle of the London docklands is brought to life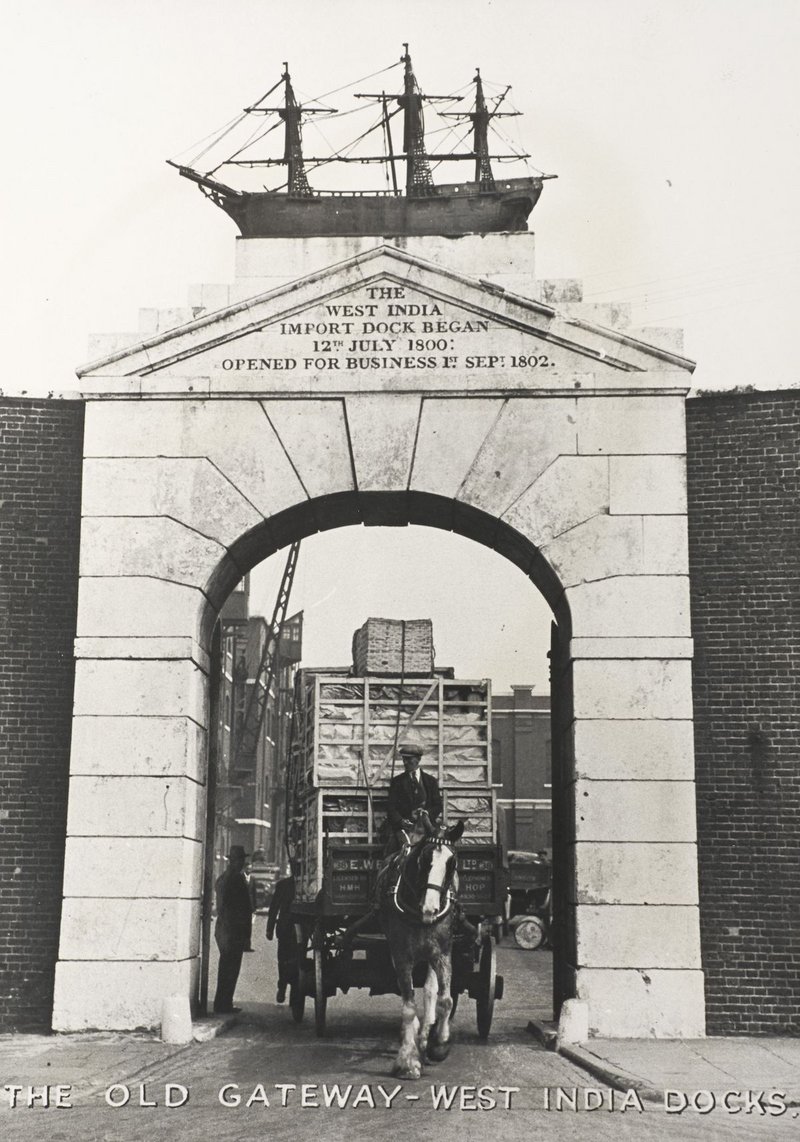 The Old Gateway, West India Docks, pre-1932.

Credit: PLA Collection Museum of London
Unloading, winching, moving, reloading… Weighing, measuring, sampling, counting… As the collective memory of London's working docklands recedes, it's illuminating to be reminded of the frenetic daily activity of the West India Docks in their prime.
The Museum of London Docklands' new No.1 Warehouse gallery does just this. Realising that, rather surprisingly, its displays didn't make explicit how docks and warehouses such as its host building once operated, the museum stripped back one of its galleries to expose the original timber and brick structure and filled it with archive material that evokes a sense of the activity and industry of everyday dockyard activity.
'Do people really understand these days what a dock is or even what a warehouse is?' asks Museum of London Docklands senior curator Francis Marshall. 'We're trying to reconnect the visitor with what actually went on here.'
No.1 Warehouse was designed in 1802 by George Gwilt and his son as part of the first enclosed dock system in London, built by a consortium of West Indies merchants. Despite some modernisation towards the end of its working days, the warehouse retained many of its 19th century practices well into the next century, even after it was rebuilt following a fire in 1901. Since the docks finally closed in 1980, the grade I listed surviving warehouses have found new roles as apartments, bars and, of course the Museum of London Docklands itself, following the docks' reinvention as a new business district.
Archive films show the stringent checking and weighing necessary for imposing custom and warehouse duties. Rather than static depositories of stacked goods, it's surprising to see how active these warehouses were as they handled cargoes from tusks to tobacco, coffee to wine. The artefacts are fascinating, especially the massive scales and baskets and the cargo-specific trolleys, with different designs for transporting cheeses, tea, sugar or meat. The swan-necked trolley used for conveying tea is particularly handsome.
Importantly, the new gallery allows visitors to see for the first time through the loophole window that once winched in exotic cargoes to the quayside where the goods were landed. There are views too of the modern dockside office blocks opposite with their very different commercial activities, which these historic warehouses may yet outlast.
museumoflondon.org.uk/docklands
---