Expert in conservation and heritage, particularly known for his work with church buildings for which he was awarded a Papal Knighthood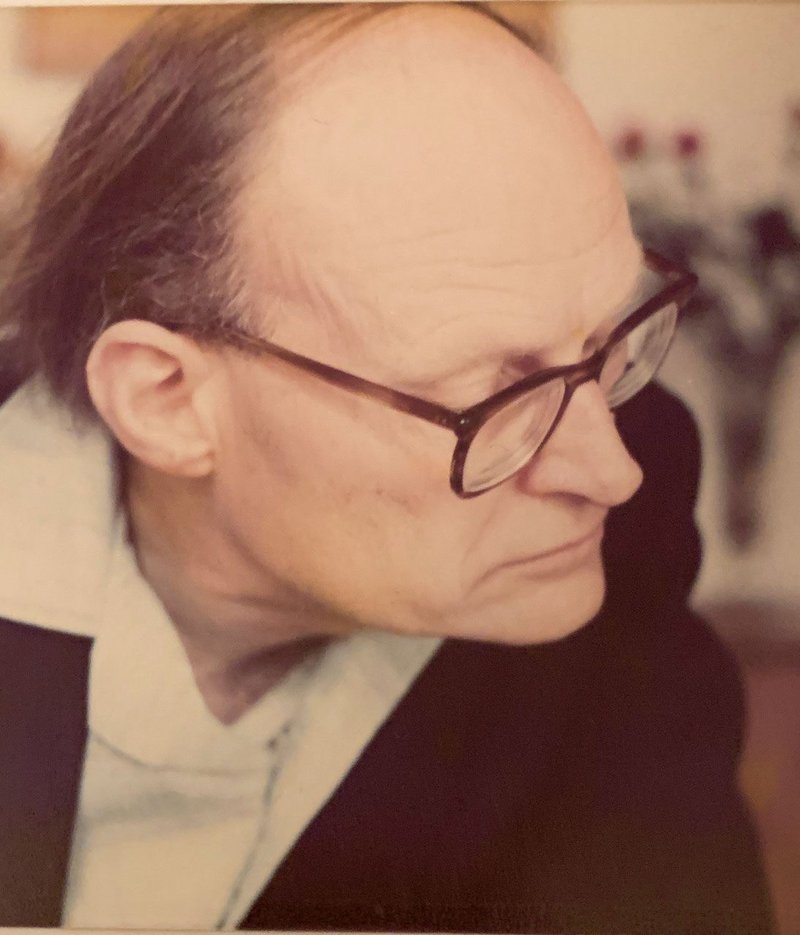 Anthony Paul Rossi

Credit: Rossi family
Renowned Norfolk and Derbyshire architect Anthony Rossi has died aged 88. Awarded a CBE in 2008 for services to heritage and conservation, he worked for more than 35 years to preserve and enhance built heritage, mainly in East Anglia and Derbyshire.
Although born in Birmingham in 1932, Rossi came from a family of Norwich silversmiths, who originated from Como. Rossi's parents moved back to Norfolk in 1938 and he was educated at Norwich School. He was then articled to the highly respected Norwich architectural practice of Cecil Upcher & James Fletcher Watson. After two years at the Polytechnic School of Architecture in London, followed by his National Service, he worked with several Norwich practices, including Wearing, Hastings and Rossi (1968-1972), before taking the newly established post graduate diploma in conservation at the University of York. He married Claire Statham in 1963 and they had four children.
He moved to Derbyshire in 1974 to join the newly revitalised Derbyshire County Council conservation team as its historic buildings advisor. His willingness to freely share his knowledge and experience was exemplary, enabling his young colleagues to develop their professional skills by observing his – notably his meticulous examination of historic evidence, attention to detail, ability to communicate his ideas by means of freehand sketches and his impartial and erudite advice, always offered in a calm and measured fashion.
In 1978 he was headhunted to become Conservation Group leader with Norwich City Council, but returned to Derbyshire in 1980 to work with former colleague Derek Latham when he formed his new practice. At Latham's, Anthony's skills were used to great effect by clients with historic buildings, whether for meticulous repair, self-effacing extensions or empathetic new buildings within their curtilage.
The key example is his rescue of the 17th century Hopkinson's House on Greenhill, Wirksworth, the most significant derelict building in town. The roof and floors had fallen in, but carefully sifting the rubble he was able to resurrect many original features in the process of repair and re-use. Using trades under his direct control rather than a building contractor he painstakingly pieced the property back together on an extremely limited budget for the Derbyshire Historic Buildings Trust.
This was a turning point for the Wirksworth project, established by the Civic Trust and Monument Trust to revitalise and regenerate this Derbyshire town. Elsewhere, his work to stabilise and make accessible the ruins of Hardwick Old Hall was ground-breaking and exemplary.
In March 1987, with a high reputation, he returned to Norfolk to establish his own practice. Projects of note included the repair of the near derelict Thorpe Hall in Norwich and the historic barns at Waxham and Paston. He tended Blickling Hall and Flatford for the National Trust as well as working for several preservation trusts, local authorities and historic churches, frequently in cooperation with English Heritage.
A devout Roman Catholic, he undertook work for the Roman Catholic Diocese of East Anglia and the National Shrine at Walsingham and acted as architect to the Roman Catholic Cathedral of St John the Baptist in Norwich for 11 years. He designed the new Roman Catholic church in Little Walsingham in 2006 as a carbon neutral design using 90m ground probes to provide under floor heating and 138 photovoltaic cells on the roof for all additional energy need. He was awarded a Papal Knighthood in 1998 for his outstanding contribution to the Church. He generously gave his time to other denominations too.
Softly spoken and modest, Rossi adopted a low-key, ascetic way of life with the air of a slightly eccentric ­ ­Oxford don, and a bone dry, subversive sense of humour. He will be sorely missed by his wife, children and 12 grandchildren.