In the Netherlands squatting was a considerable social force in the 1970s and 80s, and its impact on urban fabric continues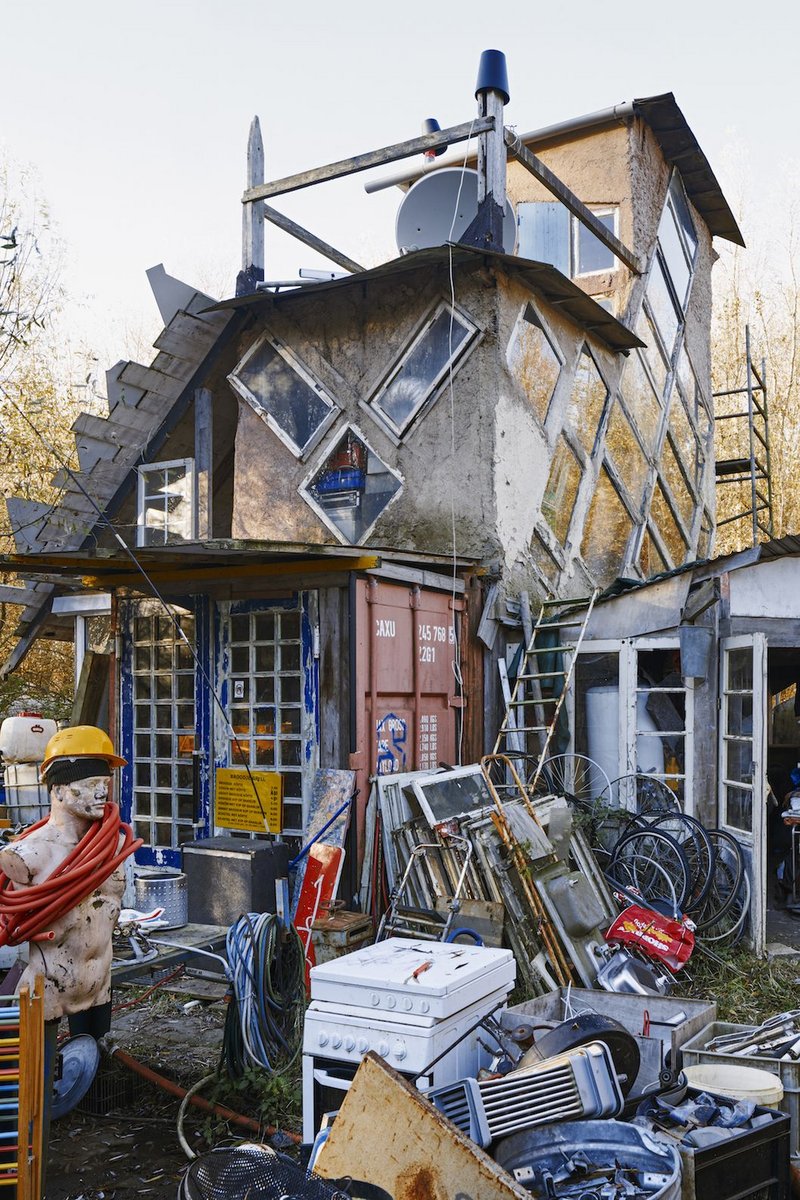 ADM - The free-haven of Amsterdam, 2016.

Credit: Johannes Schwartz
There's a new 'hacked' entrance at the Het Nieuwe Instituut in Rotterdam. A new external staircase has been built to give visitors a direct route into the exhibition space from the outside. It's a fittingly unorthodox way to access Architecture of Appropriation, a new show examining squatting from an architectural and urban perspective.
Squatting has a strong tradition in Netherlands cities. It dates back to the 1970s and 1980s, when empty inner city industrial buildings such as disused factories were occupied, as were vacant houses. The movement became a significant social force, with squatting manuals and organised processes and protocols regarding contact with police and authorities. Although officially banned in 2010, squatting continues on a lesser scale.
This exhibition, part of a long term research project at the institute, documents these processes and examines architectural and spatial knowledge created through the practice of squatting. As it points out, 'the notion that squatters are architects is not generally accepted' yet the impact of their actions on the urban fabric has been significant. With affordable housing increasingly scarce in city centres in the Netherlands, it's a particularly pertinent time to consider anew the themes of collective living, property ownership, and adaptive reuse.
Architecture of Appropriation talks in terms of how the infrastructure of the city can be viewed as a constant invitation to transform and reprogramme, with systems adapted and buildings hacked and redefined for living. The case can be made for squatters' roles as positive guardians of buildings that might once have been redeveloped but are now regarded as valuable, and thus for their role as urban regenerators.
In some ways squatting communities can be thought of as being ahead of the property development game in seeing the residential potential of expansive, industrial spaces before gritty urban chic was a thing. It's no coincidence that some of the long-squatted buildings have now been repurposed by developers for legitimate residential use, as in the case of the Graansilo, two former grain storage silos at Westerdoksdijk in Amsterdam, which is now luxury housing. Use of recycled materials, live-work developments, creative 'meanwhile' uses and adaptive reinvention are now more mainstream than radical.
The installation is designed by ZUS, a practice that led the establishment of a new cultural facility in the disused Schieblock office building in Rotterdam. Its intervention of a direct outside staircase, constructed partly from recycled materials, is a gesture in the spirit of the movement the exhibition considers. Further reused materials, some from previous exhibitions at the building, are repurposed in the interior installation.
Here, the exhibition includes material from the archive of British artist David Carr-Smith, who photographed improvised architecture in industrial buildings occupied by squatters, and architect Hein de Haan, who worked closely with squatters, as well as presenting five case studies of spatial transformation through squatting photographed by John Schwartz. In each case the squatting is motivated by different considerations. Recent examples include squats led by refugee collective We Are Here.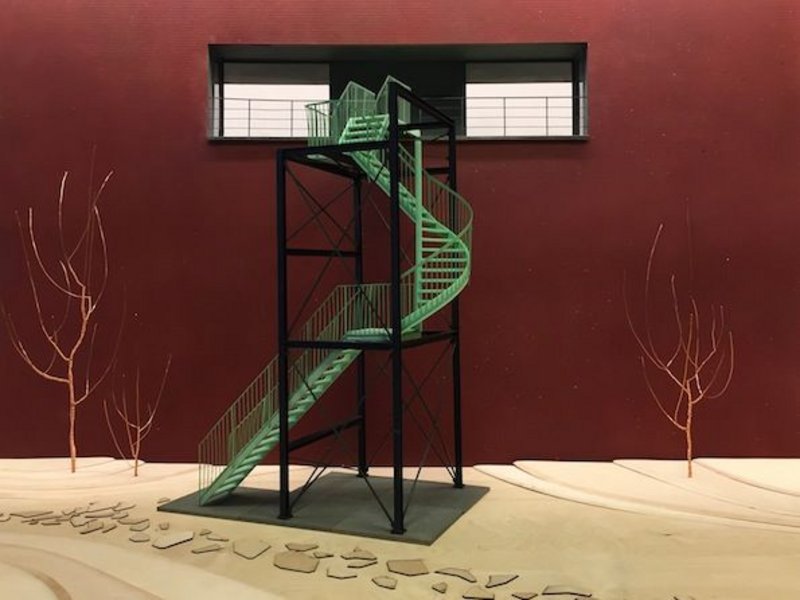 Installation of staircase at Architecture of Appropriation exhibition, Het Nieuwe Instituut, 2016

Credit: ZUS
A lot can be learnt from squatting to inform approaches to housing design and occupation today, according to Marina Otero, head of research and development at Het Nieuwe Instituut.
'We're trying to use information and knowledge as a way of opening up possible models for the design of the city in the future,' she says.
At one large squat in Rotterdam for example, the Poortgebouw former port authority office, community infrastructure included teams for maintenance and a 'futures' team dedicated to the sustainability of the community. While there was an emphasis on shared communal spaces for events, meetings and socialising, the squat was organised to allow 'different layers of privacy and public space', according to researchers.
Research is continuing, and organisers are keen to learn of the experience of squatting movements in other countries. Documentation is particularly important given the ephemeral nature of squatting – many of the examples featured no long exist as physical communities but live on, if only fleetingly, in this exhibition.
Architecture of Appropriation, until June 25, Het Nieuwe Instituut, Rotterdam
---