Mohit Buch enjoys a vicarious journey through Yemen, which offers a rare understanding of the region's architecture through the details of buildings' reconstruction
This summer will mark a decade since my family moved to Muscat, Oman, for a short but poignant three years that defied all perceptions of the Arabian Peninsula. In a refreshing split from the scale and giddying expense of flagship metropolises such as Doha and Dubai, it was an immersion into a more reserved environment that was in no rush to follow in those cities' footsteps. That self-confidence and inward-looking charm is captured in this book about Oman's neighbour: The Architecture of Yemen and its Reconstruction. In what can be described as a written expedition through Yemen, Salma Samar Damluji's meticulous cataloguing of typologies and individual structures is a work of clarity and dedication.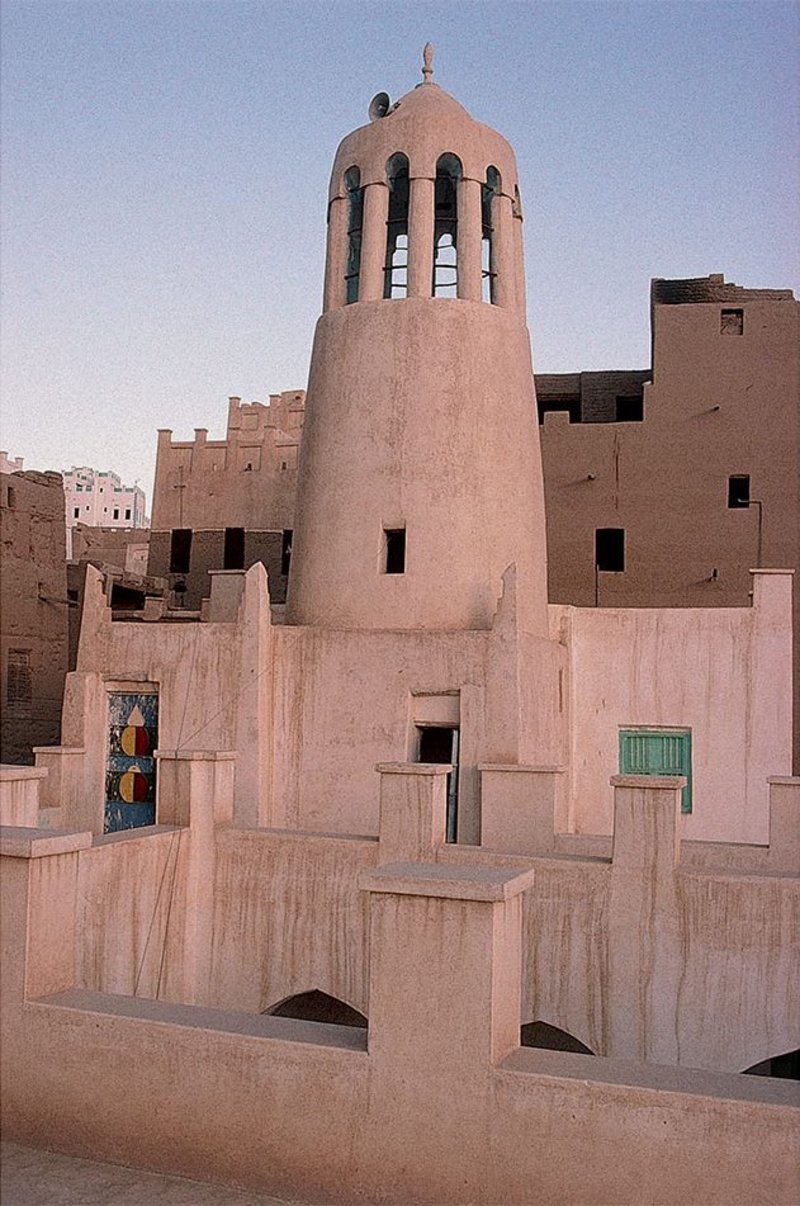 A simple minaret of the mosque of Ba Das.

Credit: Salma Samar Damluji
This updated edition re-examines the first print of 2007. It highlights studies of many buildings that have since been destroyed and those undergoing reconstruction procedures. It begins in the southern city of Lahij, drawing us further into the mainland and the governorate of Hadramut. This sense of journey and vicarious discovery forms the backbone of this work while a certain informality gives it a sense of drawing straight from the author's travel journal. From houses to mosques, the variety of typologies it covers provides a detailed insight into the built environment of Yemen and the lives that it shapes.
A constant theme is that of conversations with residents and master builders who supply first-hand accounts of the Yemeni vernacular. Master builders are not architects as per the common understanding, rather they are individuals who have acquired an unparalleled and often arcane grasp of their trade and are rightfully referred to as 'true interpreters of their culture'. The book's conversations tend to give us the clearest explanation of the techniques and demands of Yemeni architecture. By rooting her writing in pragmatism, Damluji unveils a true and distilled form of Arab architecture that carries humility with it, and serves as a reminder that the traditional does not have to be eliminated to make way for the new.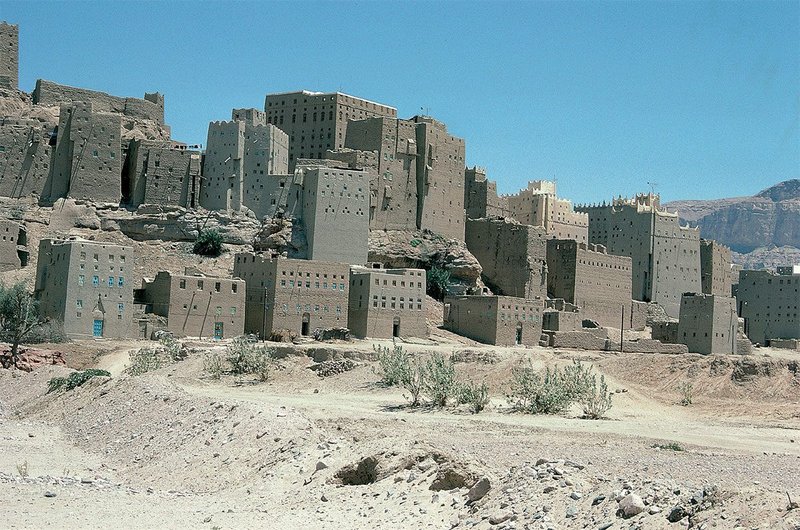 A tight cluster of mud brick towers and more recent houses along the wadi (ravine) banks in the town of Habban.

Credit: Salma Samar Damluji
It is through this practical approach that observations are presented with detailed and thorough survey drawings and photographs. In accordance with its title, the book reconstructs each building that it encounters through key dimensions, construction techniques and, where applicable, the socio-political context. Much like a series of case studies, plans and sections complete each building's story by providing a new dimension to understand materiality and climate. They put into perspective the typologies of each region while clarifying core principles of building programme, thermal mass and form. The mere presence of such historical and technical analysis adds to the credibility and remarkable culmination of decades of research.
The work's true purpose is clear nowhere more than in the studies of attempts to reconstruct damaged buildings. A new chapter for the latest edition, this speaks to the wider tone of the book in a bid to rebuild our own perceptions of what architecture in the Middle East was and still has the potential to draw from. The reconstruction of these structures is used effectively to emphasise a renewed need to appreciate the historic architectural elegance not of just Yemen but of the wider region.
What shines through is not a particular building or a certain conversation. It is instead a distinct desire to increase our accessibility to a cornerstone of Yemeni culture, one that few of us will be able to experience. Today, many such structures are becoming harder to physically reach due to monsoon flash floods and more recently, the tolls of war on key archaeological sites. Damluji does due justice to their memory and ensures the intent and purpose behind their construction is not lost in translation.
Mohit Buch is a part I architectural assistant at Glancy Nicholls Architects and the social media lead at Decolonise Architecture. His contributions include Technology Tuesdays which feature hand drawn sketches of construction techniques from around the world to increase the visibility of global architecture.
The Architecture of Yemen and Its Reconstruction by Salma Samar Damluji. Laurence King Publishing, Hardback, 368pp