William Morris's Trellis design is recreated in a wildflower garden at Compton Verney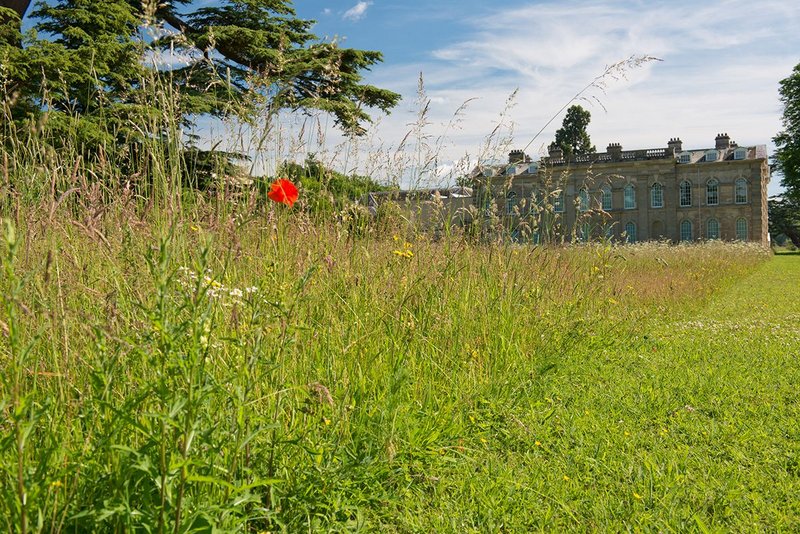 Close-up of the parterre. Copyright Compton Verney.

Credit: Stuart Thomas
I wonder what William Morris would have made of it. Compton Verney's 2ha west lawn is now a wildflower meadow with pathways inspired by the lines of Morris's meandering Trellis design, courtesy of an installation by landscape designer Dan Pearson.
The installation accompanies the Warwickshire gallery's latest exhibition, The Arts & Crafts House: Then and Now, which explores the movement's interest in new ways of living and working. While the relatively austere Compton Verney building itself seems a world away from the fluidity and decorative abundance of arts & crafts, the show has been able to draw on rich local links with the homes of some of the movement's major figures. These include Morris's Cotswold retreat of Kelmscott Manor, Rodmarton Manor, designed by his follower Ernest Barnsley and regarded as the last arts & crafts country house to be built, and CR Ashbee's Guild of Handicrafts workshop at Chipping Campden.
'We wanted to tap into what is quite local to us in Chipping Campden and the region around us,' says curator Antonia Harrison, adding that the exhibition aims to explore how key arts & crafts figures lived out both the aesthetic and socialist ideals of the movement.
Among the 160 pieces in the show are an Edwin Lutyens' sketchbook with designs for Munstead Wood, as well as photos of the house and its Gertrude Jekyll-designed garden. Designs by MH Baillie Scott, CFA Voysey, Philip Webb, Alfred Powell, Gordon Russell and others feature too. The exhibition also looks at designers who are today embracing sustainability and vernacular styles. This contemporary work includes Michael Eden's 3D printed piece, A Twisted Oval Wedgwoodn't Tureen. There are two new commissions for the show: Rapture & Wright's screen-printed fabric inspired by an Ernest Gimson embroidery design, and porcelain vessels by Andrew Wicks.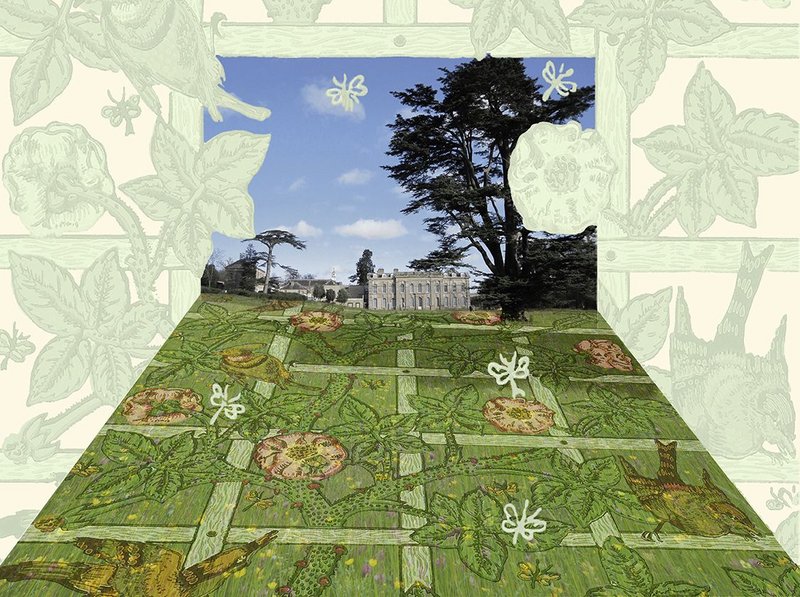 Landscape designer Dan Pearson's visualisation of the parterre.

Credit: Dan Pearson Studio.
Meanwhile, on the lawn outside, Dan Pearson's patterned trellis commission will last for the year before the parterres gradually disappear as the wildflower meadow continues to evolve.
The Arts and Crafts House: Then and Now, until 13 September 2015, Compton Verney, Warwickshire.
---