Architectural visualisation firm AVR London discusses how for 10 years it has remained ahead of the technological curve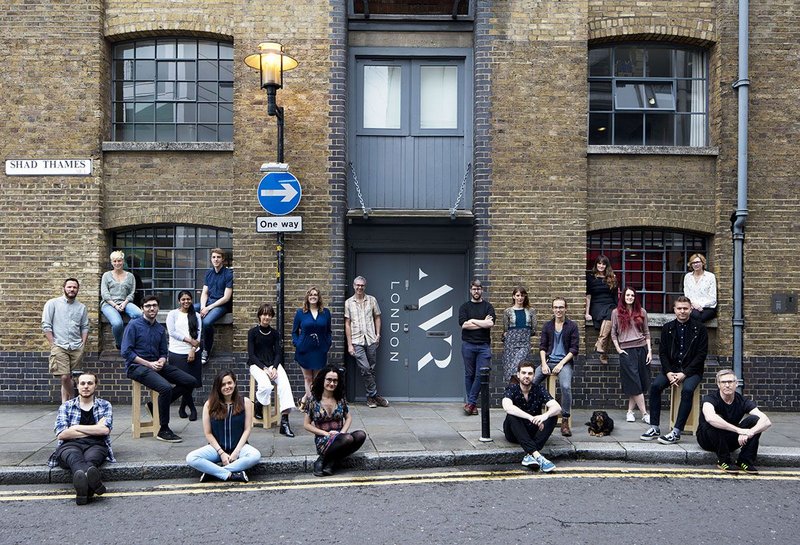 Architectural visualisation company AVR shares its home on Shad Thames, London with Anise Gallery
This February AVR London celebrated its 10th birthday. Over the past decade, the company has witnessed significant changes in the architectural design process, especially with the emergence of such technologies as Building Information Modelling (BIM) and virtual reality (VR). It began at the beginning of this technological evolution and, since then, has built strong relationships with some of the world's most renowned architects and developers, gaining insight into the industry's latest innovations.
Based in a former spice warehouse near London's Tower Bridge, AVR London does more than just create images for clients. For example, in 2012 it teamed up with founder Jacqueline Jubert to open Anise Gallery within the same space. The gallery promotes and exhibits architectural artwork and is now recognised as one of London's main galleries exploring the sector. Beautiful imagery is the backbone to both companies, adding inspiration to its working life and relationship.
Since the beginning, AVR London has been involved in a number of public events and festivals, such as Open House London, the London Festival of Architecture, The Big Draw, the London Art Fair and 10x10. It also continues to partner with RIBAJ for the Eye Line drawing competition, which celebrates the art of architectural drawing. AVR London believes that drawing not only aids the design process but also works as an essential mode of creative expression.
Over the past three years, the company has worked with the latest real-time technology to produce 'fully immersive' VR experiences. One of its most ambitious projects to date is the The Madison at Canary Wharf, developed by LBS Properties and Make Architects. The project was produced by its VR offshoot, A-VR, and realised through images, animations and a virtual reality tour of the building.
With 10 years' experience, the company has diversified and innovated its methods, enabling it to have a wider reach. Its work is wide-ranging: from loose illustrations to accurate, verified images; and highly realistic models to interactive interiors.
As a collective of architects, artists and researchers, AVR London strongly believe in creative democracy and workplace collaboration. The relationships it fosters with one another are a vital component to AVR London's work and the overall company. By sharing ideas it has developed an open-minded and flexible approach to the company's work, adapting its processes to produce images that closely align to the architect's visual aspirations.
Whether illustrating for a competition, helping consultants choose verified images, exploring VR schemes, curating an exhibition or capturing a completed project, the work AVR London do always starts with insightful discussions and ends with something memorable.
For more information, please visit: www.avrlondon.co.uk
Contact:
02074 039938
---