Bath drinks to another reason to go to the pub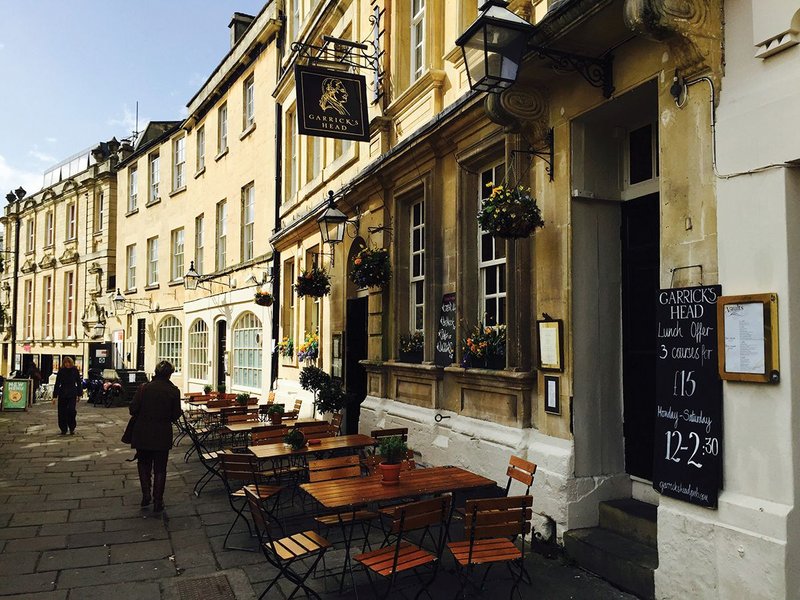 Garrick's Head
What makes a pub a pub? Is it the rather bland definition of a 'licensed public house' or have they become more than their original brief? Pubs are one of the oldest institutions in the country, woven into literature from Chaucer to Shakespeare and carrying with them a mass of perceptions and associations. The pub is an idea cherished by many who may never even cross the threshold, while for foreign visitors it is a must-do; a symbol of Britain. It is one of the many things that visitors to Bath wish to sample on their stay here. To some the pub is the heart of place and contextually maps architectural and social history for all. To others they are as bad as a nightclub opening next door, bringing noise, unsociable patrons and bad architecture.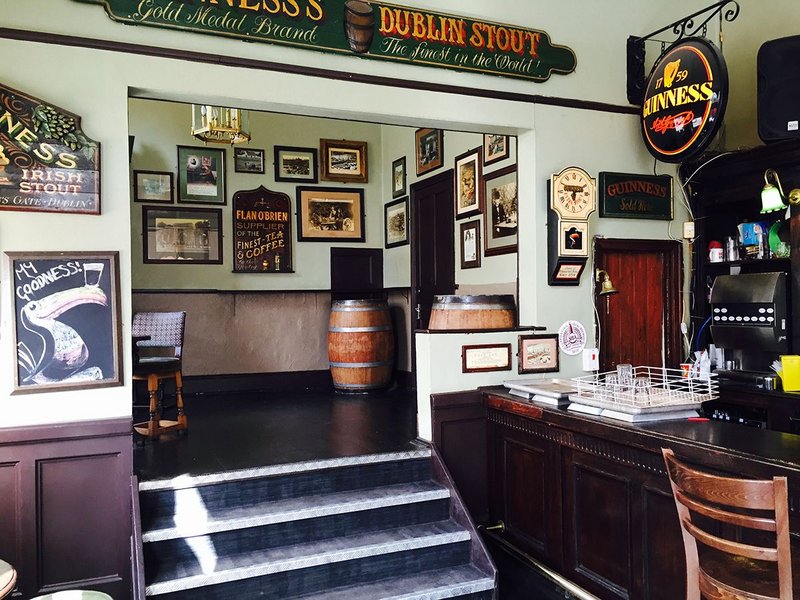 Flan O'Briens
If you were asked to design a new pub, how would you begin to weave together the complex architectural history of pub design? Certainly, you would be hard pressed to find a pub which has not been substantially altered within the last 50 years, and most believe that the architectural golden age of pub design at the end of the 19th century is well and truly over. The Wetherspoons in most city centres have become the contemporary benchmark of pub design for the general public, but a revolution has been quietly repelling this idea. Centuries-old principles such as the relationship to the street, degrees of openness, the location and shape of the bar and the variety of items on sale are being questioned, but are these establishments still pubs? Perhaps they are merely restaurants which are public and also happen to sell beer?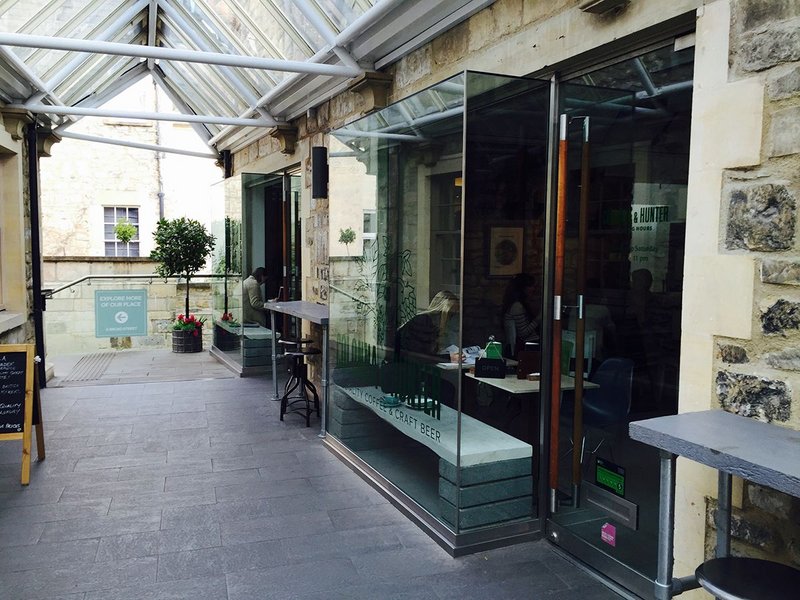 Colonna and Hunter
At Donald Insall Associates, our guiding maxim has always been 'that every place may be truly more itself'. Certainly the practice relied on this philosophy in its work to bring the derelict The Falcon Inn in Chester back into life. But what if there is no social or historic context to begin with? Is it merely a case of choosing 'pub theme box A' or is all you need a landlord or landlady and a barrel of beer? There are many who believe that pubs are more than just a building, standing as curators to a kind of social museum, with which even the most infrequent of visitors will have their own relationship. Few building types can bring out the loyalty or possessiveness that your own spot in a pub will hold for you. Although social segregation in pubs has all but vanished, for some regulars being unable to claim their regular spot has led to more than one bar brawl.
These are just some of the issues raised by Bath's first architectural pub trail. From 18th century coaching inns to refurbished Georgian townhouses and contemporary newbuilds, 15 of the city's most architecturally interesting pubs have been chosen by a panel of RIBA and CAMRA members to allow trail-goers to experience the history of pub design, and consider where it will go next. Alongside this trail, guided tours by architects and city historians, traditional pub games and design workshops will be held to highlight different aspects, from the architectural to the ale. The 'Beer and Buildings' trail runs from 22 May to 7 June as part of Bath Fringe Festival, with the self-guided map also available after the event. •
Lucy Inder is an architect at Donald Insall Associates. Trail details: beerandbuildings.com
---