Richard Murphy's great admiration for Scarpa has produced a daunting, but impressive, volume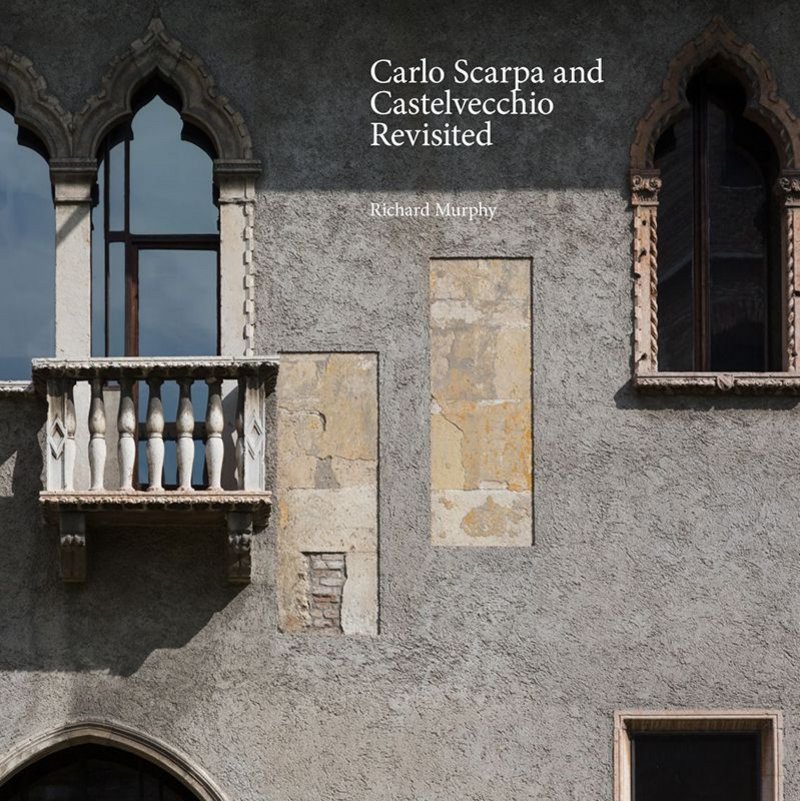 In an episode of the classic American sitcom Seinfield, one of the characters invents a coffee table book so large that it doubles as the table itself. Richard Murphy's book on Carlo Scarpa's Castelvecchio Museum in Verona could make an adequate dining table for two.
So this is a big book, and reading it is some undertaking. It is not simply a monograph on an architect but one about a single work. Scarpa worked on Castelvecchio from 1959 to 1973, transforming a medieval fortress with substantial Napoleonic and 20th century elements into a contemporary museum.
Murphy's tome has its origins in a trip he took in the 1980s accompanied by his students to comprehensively measure Scarpa's masterpiece. That trip resulted in an earlier book – Carlo Scarpa and Castelvecchio (published in 1990) – that lies buried somewhere in this new, vastly expanded version. Like the Castelvecchio itself, it is the product of several decades of painstaking effort and involves the obsessive reworking of older material.
As Murphy concedes, Scarpa has been his architectural touchstone, a life-long influence from whose work much of his own derives. It is a generous sentiment and the book confirms the depth of his love. It is organised as a visit to the building would be, unfolding as a journey through a series of spaces illustrated by drawings, historic and contemporary photographs and textural description.
The nature of Scarpa's work at the Castelvecchio makes it appear as if he was repairing a ruin, although it had been rebuilt in the 1920s by Antonio Avena. Part of Scarpa's approach was to systematically undo much of Avena's work, de-domesticating the castle and eroding whole sections of it while at the same time weaving in his own interventions.
For Scarpa this work was about honesty and historical accuracy, a laying bare of successive generations of habitation and centuries of occupation. For the most part, Murphy buys into this reading, labelling Avena's work as 'fake' and a-historical. But there is another way of looking at it, which is that Scarpa was engaged in his own form of archaeological theatre, a deliberately ambiguous deconstruction of the idea of historical accuracy.
To borrow a word that Murphy uses many times, Scarpa 'delaminates' the Castelvecchio, peeling layers away and inserting new ones in a manner that has resonances with the work of the artist Gordon Matta Clark or even with Frank Gehry's alterations to his own house in Los Angeles in the 1980s. It is a design approach that invents as much as it reveals and that relies on deliberate 'ruination'.
This process is at its subtlest and most intriguing in the alterations to the faux-Gothic facade that Avena constructed in the main courtyard of the Castelvecchio. It was already an ambiguous artefact that included gothic windows salvaged from local houses and incorporated into a symmetrical elevation reminiscent of a Renaissance palace.
Although Scarpa had no qualms about removing the rooms behind or the garden in front of this, he retained the facade itself. But he destabilised it, sliding new glazed walls behind which, through their pattern of transoms and mullions, reassert a subversive asymmetry. The new glazing is also set back deep in the facade's reveals to accentuate a reading of Avena's composition as a thin veneer.
Scarpa's is a design approach that invents as much as it reveals and that relies on deliberate 'ruination'
Scarpa's approach did not necessarily endear him to conservationist tendencies. As Murphy states: 'Scarpa was primarily interested not in any concepts of restoration but in historical clarity, making history visible by the co-existence of overlaying fragments of construction.' This process was highly selective and involved value judgements as to which fragments were worth preserving.
Scarpa's design approach was inextricably linked to his working method. At the Castelvecchio he lived on site, constantly revising details up to the moment of construction and sometimes beyond. For this reason there is nothing as banal as an 'as-built' set of definitive drawings, merely multiple plans and elevations covered with other plans, projection planes and sketches and overlaid with alternatives and equivocations.
The resultant building is a mysterious combination of precision and chance, something frequently described as 'timeless', as if it could only ever have been thus, and yet we know it might have taken many different directions. Scarpa's architecture embodies this paradox: he approaches everything obliquely, taking a seeming eternity to accomplish the most straightforward thing and then making it look unavoidable.
His intuitive method and uncompromising approach represent a distant dream for many architects. The realities of contemporary procurement systems, the rise of project managers, design and build contracts and change-control procedures render Scarpa's techniques absurdly unlikely in today's ­climate. He would not have been a fan of BIM.
Murphy does a good job of deconstructing these thought processes and Scarpa's evolution as an architect. The influence of Frank Lloyd Wright looms large, particularly his 'destruction of the box', most evident in masterpieces like the Robie House. For Scarpa, Wright's erosion of the corner became a lifetime's work, leading to ever more complex and baroque details. No two materials ever meet at a right angle but instead jink in and out and back and forth as if in a complex courtship dance. This leads in later work to the ziggurat motifs where junctions become multiplied to the point of dissipation.
But this purist approach has its limits. After a while it can lapse into preciousness: all those complex, articulated junctions start to feel oppressive and cloying, like an endless series of guitar solos at a prog rock concert. I admit that part of me recoiled at the sheer excess of this book, a feeling that no building quite justifies so much time and paper.
The deification of Scarpa can sometimes get in the way of an enjoyment of his work. Just as certain artworks are so admired as to almost preclude a personal reading of them, the aura around Scarpa's work can make it perversely hard to like. The playful mannerism of much of his design is as lovely as the subtlety of his spaces or the impeccability of his detailing, but is rarely mentioned.
Despite this, Richard Murphy's descriptive text is clear-eyed and intelligent and avoids mawkishness. His book is by no means warts'n'all – the only negative criticisms I could find were of interventions that came either before or after Scarpa's work – but it isn't pure hagiography either. The richness of Scarpa's Castelvecchio ultimately justifies what is clearly a hugely important personal project for Richard Murphy, and one he has pulled off admirably. •
Charles Holland is principal of Charles Holland Architects and professor of architecture at the University of Brighton
Carlo Scarpa and Castelvecchio Revisited by Richard Murphy. Breakfast Mission Publishing, £70
---