Deborah Saunt relishes Neal Shasore's book as a gripping read and highly relevant to the present day, continuing our mini-series on favourite books for the new year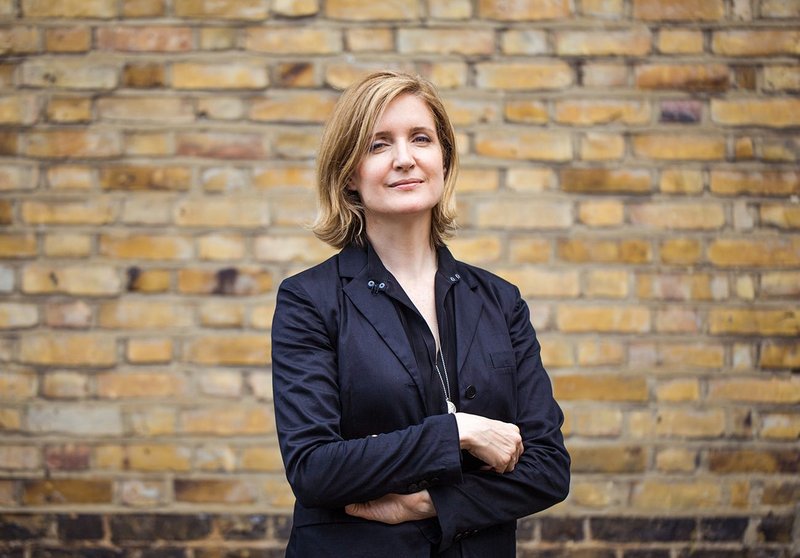 Deborah Saunt.

Credit: DSDHA
This book looks at how the architecture profession was reconstructed in a new democratic phase in the wake of the First World War; how the mission of architecture and its culture was changing at the same time as architects were redefining themselves and what they do.
Neal Shasore takes his thoughts on how the architecture profession and its output have evolved and makes it incredibly accessible by putting what is such an esoteric topic into a published form for a broader audience. It's not fashionable but it's really gripping and I think readers will enjoy it.
I know the author as he is head of the London School of Architecture where I've taught and been a trustee. We share a fascination with the rise of modernity and its relationship to cultural continuity, as well as why our profession turned out the way it did.
Shasore manages to understand both current conditions and the built heritage of architecture. He also has an ability to situate his commentary in a much larger past at a time when, for many, architectural discourse seems to have very little awareness of the history of architecture, beyond what's just been read on Dezeen.
The book looks at what architects were producing during this amazing period of innovation between the wars and how they were describing themselves. It situates their work in a larger cultural context not just in Britain but globally as part of the empire, and amid the emerging rise of modernism. This gives an understanding of the higher purpose that different architects thought they were working towards. This was before architectural practice was put into silos, streamlined into areas of expertise and confined to sectors. They still had the idea that you could design everything from interiors to cities. I'm someone who wants to avoid silos so, surprisingly, feel more of an affinity with some of the 'old codgers' in this book than I do with contemporary practitioners!
The book explores the modernist rhetoric and debates that came into being during this period. Much of it could be about today. There's still an obsession with architecture as object. So many architects seem to have a sort of professional myopia in that they produce images to be seen by each other, and want their work to be popular on Instagram. They also only appear to care about British architects, rather than seeing themselves as part of a wider interconnected network.
This book looks through many lenses and one of them, machine-craft, allows an insight into the initially disparaging reception for the RIBA's Portland Place headquarters when the competition results were published in 1931, a time when the institution that was seen as haughty and out of touch. This then transforms into rhapsodic reviews from press and public just three years later – due in part to the RIBA's newly acquired ability to learn how to communicate more effectively amid the rise of public relations and propaganda.
It looks at how the RIBA built its own identity at 66 Portland Place, just as the architectural profession began to align its own accessibility and responsibilities to accredited routes through education and the Architects Registration Act. There was a diversity of ways of considering how architecture should respond to its context.
The RIBA building, designed by George Grey Wornum, is the manifestation of a group of collaborators, both men and women, who were not from the Modern Architectural Research Group (MARS) or the CIAM congress of modernist architects. Unlike those groups, they didn't believe architecture should be a top-down, unified, global product obsessed with efficiency and notions of functionalism, that was so sure of itself that it denied history – a modernism that is still arguably being rolled out throughout the world nearly a century later.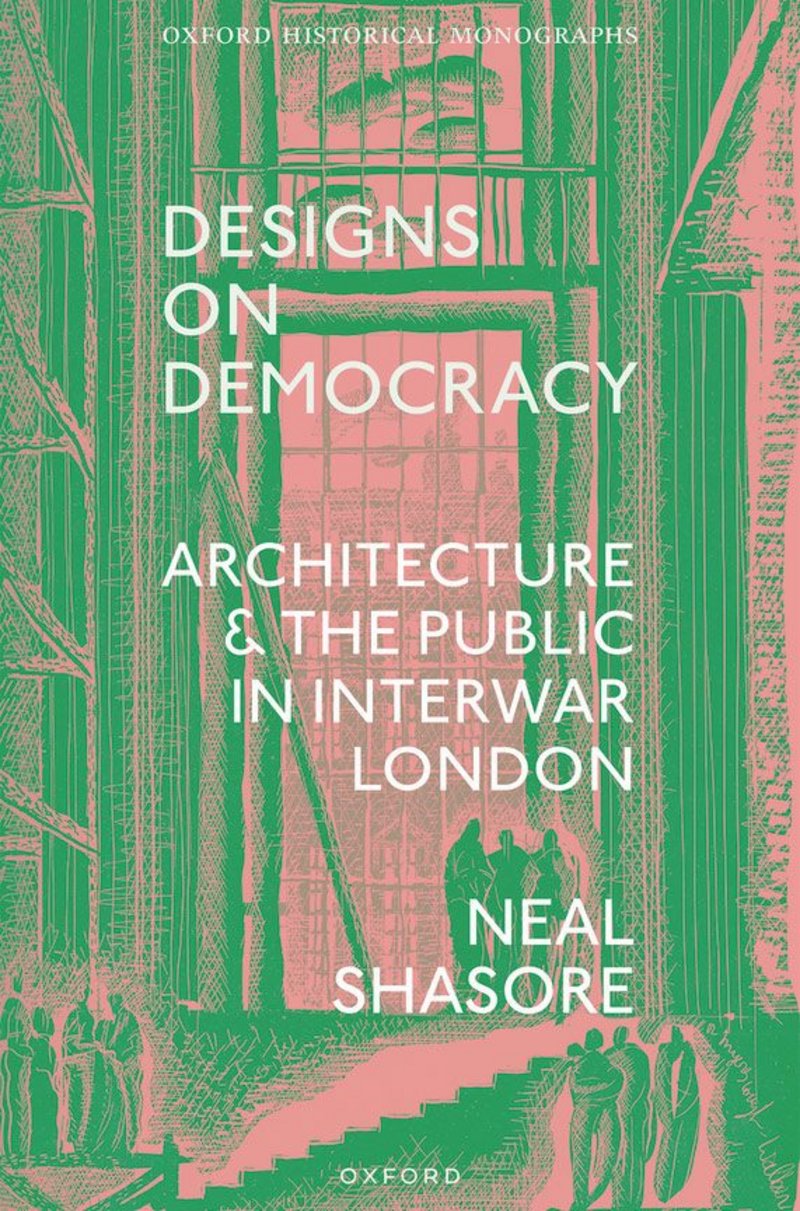 Instead, they were still entranced with the modernity of materials and new ways of making things, but they were acutely aware of context. At the time, however, modernism was promoted in part as of a binary opposition between new and old, and was talked about in terms of form and rules by those who tried to make it a pure science, when it wasn't. The people behind the RIBA headquarters were derided for being too preoccupied with the immediate context, rather than with the bigger modernism project.
Meanwhile, in the chapter on The Architectural Mind, Shasore looks at examples of competitions for what were called 'topographical' schemes – mega projects in the public realm. There was a big debate about how to rebuild the Waterloo and Charing Cross bridges in 1923. He looks at how the 18th century Adelphi by the Adam Brothers was pulled down for the new Waterloo Bridge development and goes through all the entries for Charing Cross competition. The winning design was an absurd New York-style double-decker bridge and associated grandiose Beaux Arts architecture, which would have devastated swathes of London south of the river. Thankfully, it didn't get built.
Up until then, civic projects that would have a major effect on the city didn't provoke a great outpouring of public emotion,. There was no pretence of being democratic; things just happened and fewer people knew what was going in. But this was changing through new public bodies, the growth of the media and the start of the heritage movement. This led to a revolution in how the public learned about how the built environment is made, which continues right up to today.
The book is also really relevant to Grenfell as it talks about the act of construction – how architects don't make buildings but, instead, issue a set of instructions for others. I think there's a public duty of architects to never give up on defending the complete project and how it is delivered. The more our society loses its faith in collaboration and collective endeavour and subscribes to people just being confined to isolated areas of expertise as part of a cost-saving culture, the more you'll have disasters like Grenfell. It's our responsibility as architects to understand the big picture, and not just say 'the fire engineer will do that'. At last, more people are talking about the need to balance social, environmental and financial value within the context of wider social responsibilities, such as the climate emergency.
The book captures the zeitgeist after the pandemic by asking where is the 'civic' in a city that treats people so poorly – putting them in substandard housing, then blaming them for the faults and not listening when they plead for something to be done. There's definitely a need for a more publicly minded and accountable way of practising, but also a need to understand there are many different 'publics'. And of course, in the period studied in the book, there was a prevalent lack of recognition of any form of diversity or questioning of imperialism.
I think it's a seminal book because it implicitly casts its eye over today, giving us the tools to question what we're doing now by looking at this very unstable inter-war period.
Designs on Democracy: Architecture and the Public in Interwar London, by Neal Shasore. HB 448pp, Oxford University Press, 2022
---
Deborah Saunt is a founding director of DSDHA and the London School of Architecture, and a co-founder of the Jane Drew Prize. She was speaking to Pamela Buxton