In the first of our mini-series looking at favourite books for the new year, Hana Loftus makes a literary journey to Japan that resonates both personally and professionally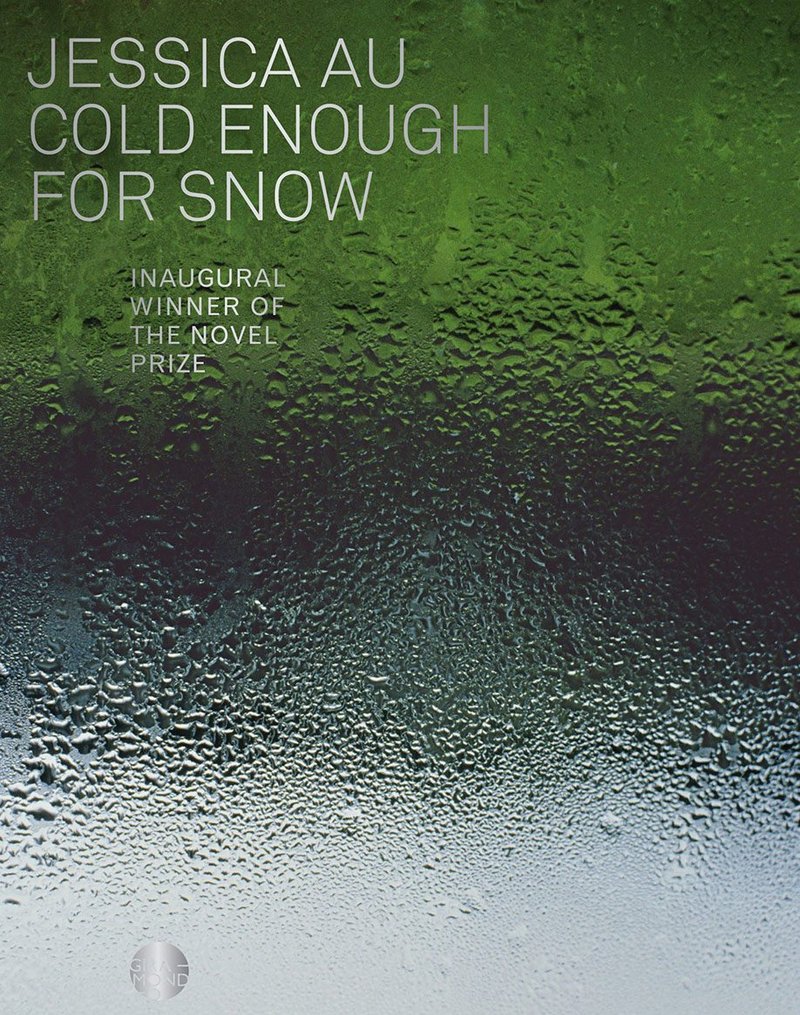 I have to admit that I don't read many architecture books other than for research or reference – I mainly read contemporary fiction and non-fiction on a wide range of subjects – social history, economics, science. Fiction provides insight, depth and empathy that enriches my perspective, putting me in the shoes of others and provoking many thoughts that feed into our work. The book that made the deepest impression on me in 2022 was Paradais by Fernanda Melchor, which deals with extreme themes of class, sex and violence, but that is probably too shocking to discuss here. Instead, I've chosen Cold Enough for Snow, a wonderfully written, very slim novel, which follows a mother and grown-up daughter on a trip together to Tokyo.
Nothing much happens in the novel – it's really a story about their relationship as they travel around and talk to each other as they visit different places, and each place triggers recollections and associations to do with childhood and the characters' past lives. What is outstanding about the book is the deceptively simple, strongly evocative way that Au describes buildings, landscapes, and places. Places leave an impression on the characters that's direct and sensory without the writing being florid or highly wrought. Sound and touch and smell are all described with precisely the right words.
Some places are urban, such as restaurants, cafés and galleries, and some are rural – woods, mountains, parks that are dark and wet in the depths of winter. Each is brought alive through the attention to the detail of spaces – the feel of floorboards; the sound of spaces that are sometimes cool and minimal, sometimes crowded, sometimes cosy; the smell or the way a shaft of light comes through a window. It's a book that really takes you into its world – although it's short and spare, as a reader you're absolutely there with the characters, in the spaces they pass through. Some authors are able to make places seem very real without, seemingly, much effort, and Au excels at this. By describing things very beautifully and simply, she makes it come alive.
This struck a chord for me in relation to our work at HAT Projects. More and more I think about the language we use, and how we communicate our work to bring it to life for others. What we do is very much storytelling – we have to make a place live before it is actually real, we have to communicate the kind of atmosphere and feeling and sense you will get as you move through it, and there is a lot to learn from how writers from across the spectrum describe spaces and landscapes.
We have to make a place live before it is actually real, we have to communicate the kind of atmosphere and feeling and sense you will get as you move through it, and there is a lot to learn from how writers describe spaces and landscapes
Architecture is fundamentally subjective – it is about the personal experience – and we lose much of that richness if we couch it in language that is obscure, dry or technical. The spatial also includes what a place sounds like, feels like, and smells like, and other sensory aspects. Writers are far better than most architects at evoking these senses, and we are always learning from them.
We're always conscious that we're not designing for architects or critics, or any one person, but for people in general who may come across what we've done in their daily lives. This helps us think about our places as settings, perhaps for falling in love, for having arguments, for daydreaming, and all sorts of other crazy, unexpected things. We're always striving to make spaces that feel welcome but also have a sense of surprise. All kinds of people come across the places we work in – not just because they intend to be there, but because they happen across them. They might move to live in a new area, they might be refugees, they might get lost or come to explore or just end up somewhere through a random accident. It's always interesting when people visit something we've designed. What they say about it can be very unexpected – something can resonate with them, strike a chord, remind them of something or somewhere else and give them a very personal experience.
Au's book really brings this to the fore, as neither of the characters are from Japan, and you experience the country through their senses as strangers both to the place and, in some ways, to each other. My mother is Japanese but I've never been to Japan – we were planning a trip a few years ago but then Covid happened. So along with being a beautifully written novel, it was interesting for me personally to read a story on this theme.
The book includes 'designed' spaces and 'undesigned' ones, and describes them with an equality that quietly shows how things that are made become real places through being experienced, through ageing, through changing. If your building ends up in a novel, then they've become part of the world, and that's something we'd very much want.
Cold Enough for Snow by Jessica Au, published by Giramondo as well as Fitzcarraldo Editions in the UK and New Directions in the US, 2022
---
Hana Loftus is a director and co-founder of HAT Projects. Read her article on how to help planners approve your scheme