Architecture Centre's City Ideas Studio adds placemaking to link themes of Bristol's Green Capital celebration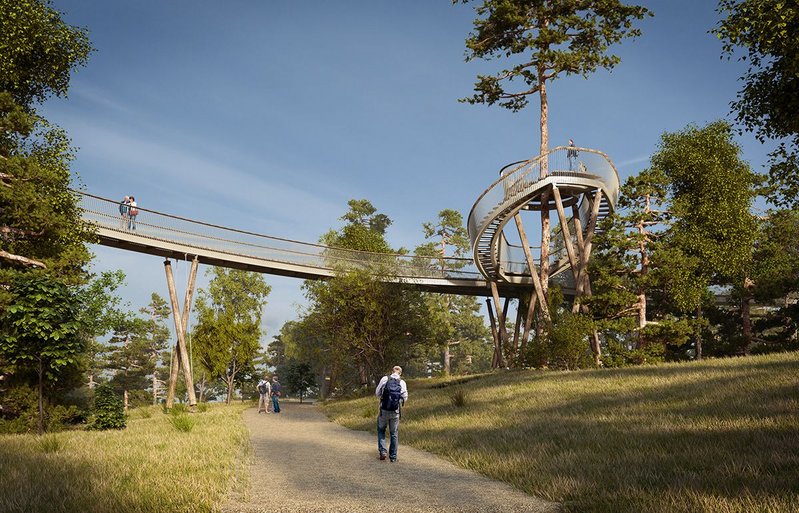 Westonbirt arboretum walkway (proposed) by Glenn Howells Architects.

Credit: Glenn Howells Architects
While there's nothing at all wrong with the five key themes chosen for Bristol 2015 European Green Capital – resources, food, transport, energy, nature – there was no specific mention of sustainable place-making.
Enter the city's Architecture Centre, which this week embarks on Resources, the third instalment of its ambitious City Ideas Studio programme as part of the Bristol 2015 event. In each exhibition, the centre explores one of the themes from the perspective of the city as a sustainable, living, green organism.
'We're demonstrating how the five themes are linked to the city and placemaking,' says programme manager Rob Gregory. 'When we've done all five, we're hoping to write a manifesto about what a green capital legacy should be in relation to place-making.'
Working with theme leader BuroHappold Engineering, the centre decided to broaden the resources theme to resourcefulness. This looks like a smart move, enabling the exhibition not only to consider the specifics of resources but also to look at the wider potential for harnessing the resourcefulness of those who live and work in Bristol. This might be how to identify underused sites for fruitful redevelopment, how to self-build your own home, or how to find the best ways to green retrofit your home. The emphasis, says Gregory, is on finding the ways and means of solving problems by learning from others' experiences and building on their knowledge.
As part of the exhibition, the centre is partnering with various local Green organisations such as the Bristol ReUse Network, which is setting up a re-use hub where people can donate, shop and learn new skills. The Ecomotive social enterprise will be promoting its SNUG home design initiative to empower potential self builders to create affordable housing. And this weekend, on September 26-27, the Bristol Green Doors open house event will give access to homes that have undergone green retrofits.
The exhibition also showcases sustainable new build and re-use projects including Urban Splash's Lakeshore conversion of the Wills Tobacco Factory into 270 eco homes. And in the gallery's main window there's a picture of one of the city's major potential regeneration sites, a former Royal Mail sorting office next to Temple Meads station that has been derelict for 17 years and is still awaiting a second life transformation.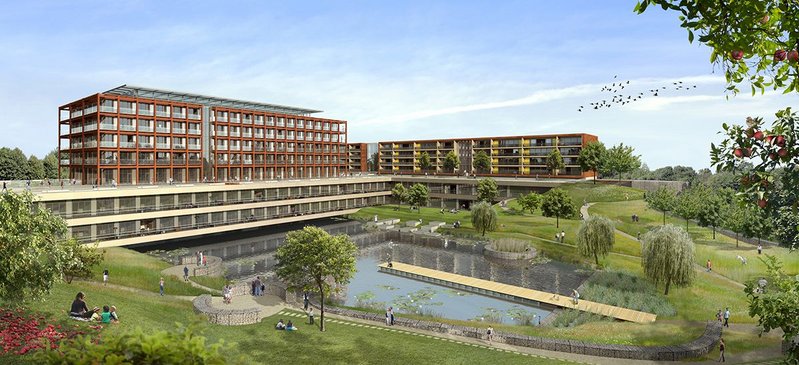 Lakeshore, Bristol: Ferguson Mann's repurposing of old offices.

Credit: Urban Splash
While there's no doubting the appetite for green initiatives in the city, Gregory hopes that the Architecture Centre can play a part in encouraging a more joined-up approach between many of these endeavours. After resources, the City Ideas Studio will tackle transport followed by energy.
City Ideas Studio: Resources, until 8 November 2015, The Architecture Centre, Narrow Quay, Bristol BS1 4QA
---