Digitalisation will help the building industry exploit the circular economy by recovering, reusing and recycling materials, says a report by the BSI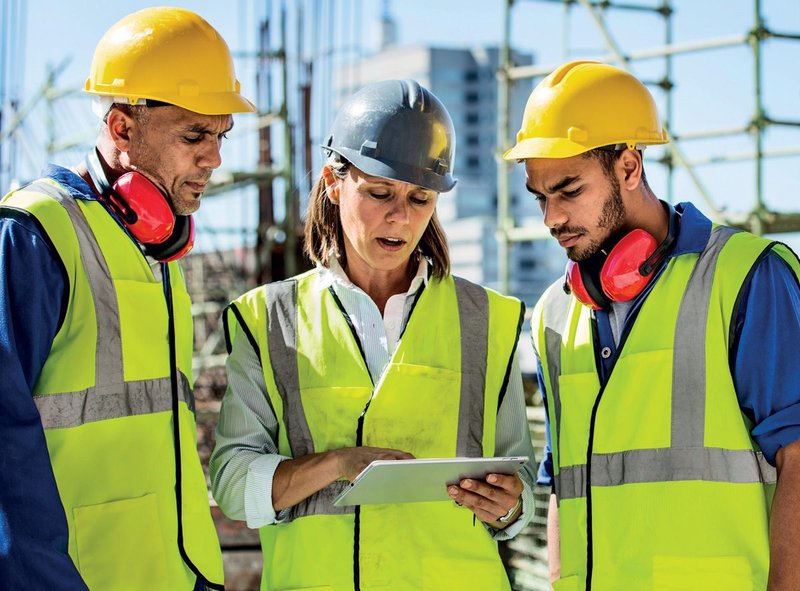 The construction industry is a conspicuous user of natural resources as well as producing a huge amount of waste, much of which is sent to landfill. One reason for this is that the sector uses a linear economic model for materials: take, make, use and then discard at the end of life.
The good news is that the increasing use of digitalisation will enable the industry to exploit the circular economy by recovering, reusing and recycling materials according to the white paper Completing the Circle - How Digitalisation will Unlock Circular Construction, published by national standards body BSI Group.
Digital data will enable waste to become a resource. Digitalisation improves traceability while providing data about a product or material, for example, its specification, location and condition, enabling its reuse in a circular economy. 'Having immediate access to the provenance and technical characteristics of a building product or material can only be beneficial to the recycling process,' BSI Identify head of sales Ross Matthews tells RIBAJ.
Alongside digital assets, the creation of digital collaboration platforms, artificial intelligence, machine learning and robotic technologies will enable data to be collected and shared, which will help drive forward a circular economy.
Backwards circularity is about repurposing assets that are already in use. Currently, the majority of components that make up existing buildings have little or no data relating to their design and specification, making reuse difficult. However, Building Information Modelling (BIM) and the adoption of ISO 23387, which sets out the principles and structure for data templates for construction objects, will help support information management of products and materials to facilitate their reuse in the future. This means that when a building is demolished, its components can be identified, laser scanned to confirm their geometries and imperfections, and catalogued in a standardised way so that a future web-based digital marketplace can be developed.
In the future, quality can be improved by sorting and processing recycled materials using digital and robotic technologies
Forwards circularity is about ensuring materials, products and assembly methodologies support future reuse. The simplest approach is to use materials that can be recycled at the end of a building's life. Currently, the higher cost of many recycled materials combined with concerns over material quality and performance is limiting the use of recycled materials. In the future, quality can be improved by sorting and processing these materials using digital and robotic technologies.
The BSI paper also highlights how digitised platforms and innovative technologies are being developed for waste treatment plants. This will enable waste management practices to reach full circularity, improving the efficiency of recovering secondary raw materials from waste.
There is a long way to go but digitalisation is clearly key to helping decouple infrastructure development from the consumption of finite resources. Matthews says: 'As a sector, the built environment is well geared to exploit the huge benefits of the circular economy. This white paper outlines some of the steps the industry needs to take to be less carbon-intensive.'
The white paper can be downloaded from the BSI website, go to www.bsigroup.com