Central Library Birmingham, 1974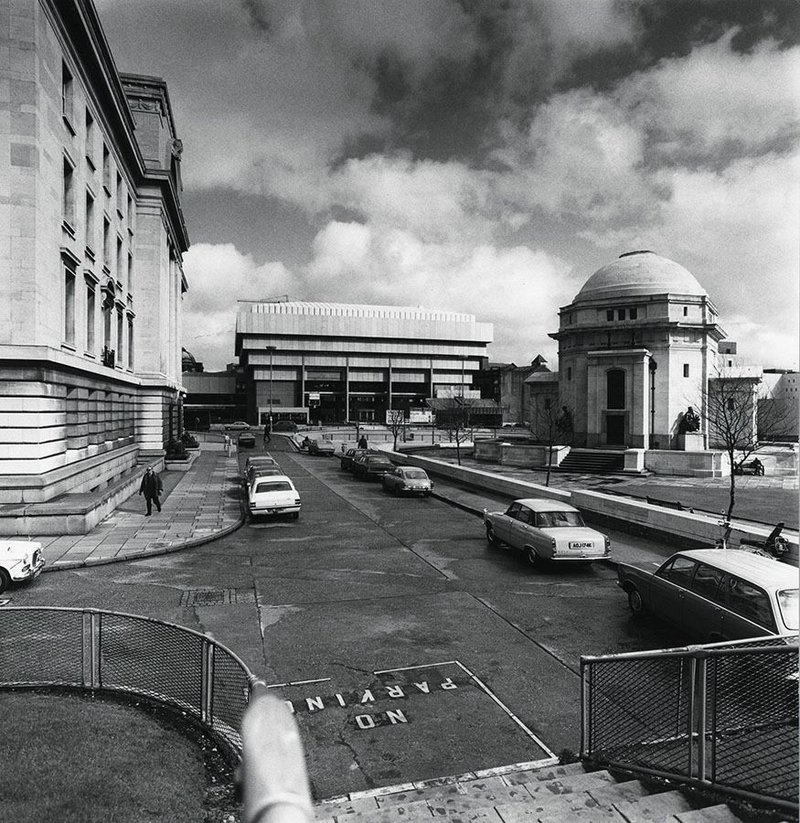 Credit: Architectural Press Archive / RIBA Library Photographs Collection / More images at ribapix.com
The impending demolition of John Madin's Birmingham Central Library, and the World ­Monument Fund's seemingly doomed campaign to save it, has shone a spotlight on the architect's previously undervalued contribution to the city's metamorphosis between 1950 and 1975. It was the library, described by Pevsner as the 'finest example of the post-war public buildings in Birmingham' and by city planners as a 'concrete monstrosity', that brought Madin's work to national attention but his panoply of innovative buildings throughout the city can be substantially credited with its recovery from the bombs of World War II.
Madin dedicated much of his career to Birmingham, with projects including the ­sensitive development of the Calthorpe Estate (1958), Warwickshire Masonic Temple (1964-71) and the NatWest Bank offices (1964-75).
His work consistently divided opinion however, and as Brutalism fell from public favour so ­proposals for redevelopment began to surface. His 17-storey glazed Post and Mail Building and the BBC's Pebble Mill studio were both demolished in 2005, along with the West Bromwich Police HQ in 2012. Now the Chamber of Commerce, declared 'tired' and 'outdated' is also under threat.