Former RIBA president George Ferguson pays tribute to his former colleague who helped play a key role in the regeneration of Bristol Harbourside and advised deaf young people wishing to pursue a creative career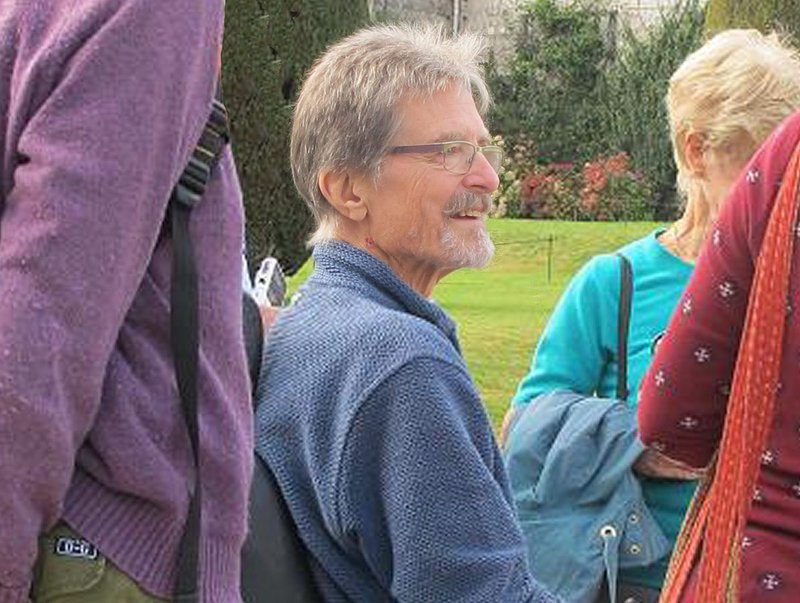 Credit: Nancy Curtin
I had the very special experience of sharing my architectural education with Christopher Gardner-Medwin (1946-2022), who was the most remarkable student of the 1965 intake at the then-new University of Bristol Architecture School. The youngest son of the distinguished Liverpool professor of architecture, Robert Gardner-Medwin, he brought with him great expectation.
Chris was, however, profoundly deaf, – a disability that he overcame out of sheer determination. He was one of only two students in the class of 1968 to be awarded a first-class honours degree, which was particularly galling as I provided him with my lecture notes but only managed to obtain a 2:1. He won the RIBA urban design prize for his final-year thesis and an ACSA International Award for an outstanding student, taking him briefly to the offices of Wise Simpson & Aiken in Atlanta and Parkin Associates in Toronto.
From 1971 to 1979 he worked in Ardin Brookes & Partners (ABP) in London before moving to South Africa in 1979, where he worked with Thornton White & Dyzel on various projects for the University of Cape Town, as a self-employed consultant architect for various commercial schemes for Meakin Real Estate and for the Edge Harper Hook Partnership.
He returned to the UK to work for eight years in private practice in London, principally for Chapman Taylor on large retail projects and also at Percy Thomas Partnership.
He was such a wonderful inspiration as an aural deaf adult succeeding in a demanding profession
In 1993 he came to Bristol to work for my practice, Ferguson Mann Architects, remaining there until 1997. During this time he became a key member of our partnership with Alec French – the Concept Planning Group – helping to deliver the £100 million Bristol Millennium project, which was the principal catalyst for the regeneration of the Bristol Harbourside. He also worked on several education projects and on early stages of the Royal William Yard project in Plymouth for Urban Splash.
He went on to work largely freelance, designing several town and country houses. Following the 2008 banking crisis, Chris left Bristol for a new life and his own private practice in Cornwall, where he designed several private houses, culminating in building his own dream eco-house and pottery studio for his wife Heather. This was a beautifully simple timber and glass box with expansive views over to Port Isaac and the Celtic Sea.
Chris was an inspiration to all who met him but particularly to profoundly deaf young people wishing to pursue a creative career. He advised and encouraged them, notably as an officer and director of DELTA (Deaf Education through Listening and Talking) for over 20 years.
'He was a great ambassador for the aural approach, making the most of any residual hearing,' says Lynne Hownsome of DELTA, 'and a brilliant role model, achieving his very best life despite his deafness. His delight in hearing birdsong after his cochlear implant was remarked upon by several DELTA members who knew him.'
Fellow trustee and founder member of DELTA Liz Rothwell said: 'He was such a wonderful inspiration as an aural deaf adult succeeding in a demanding profession before digital hearing aids and cochlear implants were available.'
He had many admirers both inside and outside the profession. I shall always remember him not just as a great friend and talented architect, but as a brave and wonderfully good-humoured pioneer. He is survived by his dear wife Heather and by two sons from his first marriage – Sam and Jasper – who now live in Italy.
George Ferguson was co-founder of Ferguson Mann Architects and is a past president of the RIBA