Get under the skin of the buildings you love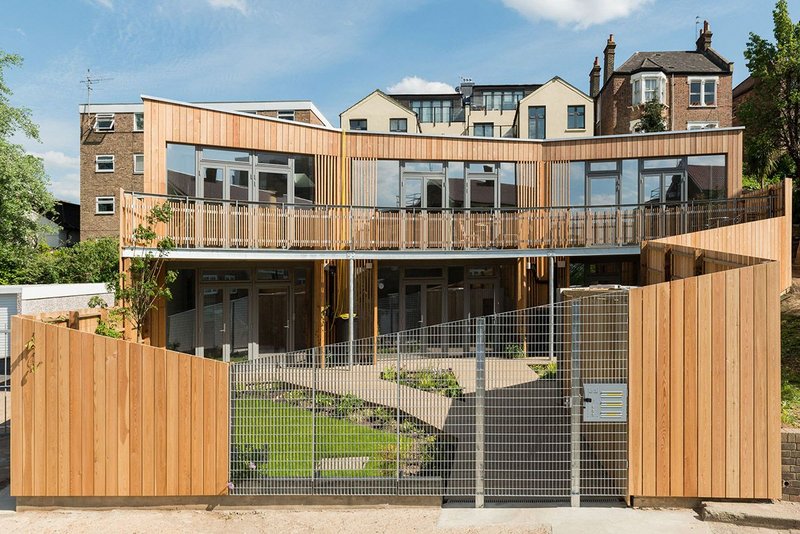 Eco Vale by Chance da Silva
More than 700 London properties are throwing open their doors from September 19-20. One of the charms of the event is the sheer variety of scales and locations. As well as regulars such as the Gherkin and the BT Tower – this year celebrating its 50th birthday – there are more than 150 new participants.
These include the Social Justice Centre in Vauxhall by fast-rising practice Architecture 00, Carl Turner Architects' Pop Brixton and Dorsett Shepherds Bush, a conversion of a long-derelict cinema to a hotel by Flanagan Lawrence. Al-Jazeera's Shard headquarters, designed by John McAslan + Partners, gives visitors a chance to see behind the scenes at the broadcaster as well as enjoying great views of the capital.
Many of the more interesting participants to visit are private homes. Often these make creative use of difficult sites, increasingly seeking out development potential in constrained or unlikely locations. One such example is Spiral House, designed by Jack Woolley in Balham on a derelict site that was once the garden of a Victoria terrace. Keen to preserve views across the gardens, the architect created a two bedroom, one-storey house set modestly within a spiralling retaining wall.
Henning Stummel Architects' Tin House makes use of an irregular urban site with interconnecting pavilions clustered around a sheltered courtyard. Courtyard House by Dallas Pierce Quintero is a 95sqm house built within the walls of an infill site. Sustainable housing is another theme. In Lewisham, Walter Segal's pioneering sustainable housing is on show once again, while nearby new eco homes include Chance de Silva's Eco Vale development of three houses in Forest Hill.
There's also a chance to see how the future infrastructure of London is taking shape at the Crossrail sites of Custom House, Pudding Mill Lane, Mile End and Tottenham Court Road.
Open House 19 & 20 September
---