You love it or hate it, but Lasdun's fascinating National Theatre divides the British as much as Europe does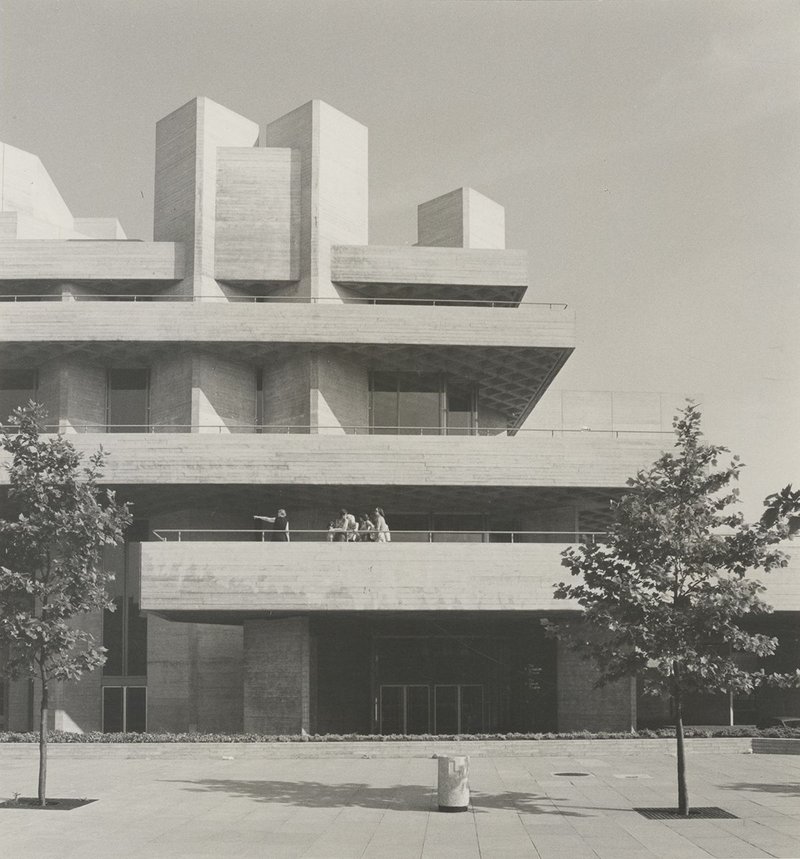 The National Theatre's river frontage resembling a cubist painting.
Denys Lasdun's National Theatre is probably the ultimate Marmite architecture. Derided by Prince Charles and once winner of a poll on the most hated buildings, it is nevertheless grade II* listed and widely revered by its fans as one of London's best buildings of the last century.
For those who fail to appreciate its charms, I'd recommend a visit to Concrete Reality, an exhibition about the place and located – appropriately – in the Theatre's Wolfson Gallery.
Though small, this show does a great job of explaining the design vision of architect and client and its tortuous build process, without flinching from the decidedly mixed reception it has received since its opening in 1976.
Photos, drawings, models, and filmed interviews provide a fascinating narrative of the theatre's long gestation. We learn how Lasdun got the job, how the original site was nearer County Hall, and how the theatre was at first conceived as a pair with an opera house. Even without the opera component, the commission was enormously complex. Far more than just a building, it was designed as an urban landscape combining three theatres and associated front and back of house facilities, with the foyers and terraces conceived as a fourth auditorium. Some commentators evocatively liken it to a massive sculpture or a Cubist painting.
It took six years to design and seven to build, hampered by a national builder's strike, the oil crisis and rampant inflation. By the time it opened, what had seemed so avant-garde when first designed had swiftly become establishment and outmoded.
There's much detail to explore here, in particular its materiality and wholehearted embrace of concrete just when the reputation of the material was suffering. While the engineering of the NT was pioneering in its use of computers, this exhibition nicely conveys the hand-made nature of the building.
It's a bittersweet story well told. I was particularly taken with a quote from Lasdun that illuminatingly expresses the thinking behind the theatre's stark expression.
'I don't want anything to come between people experiencing the theatre and your drama. They have in a way to use the concrete reality of the building, not tarted up in any way. It must just be space, walls, light. And the ornaments of the building are people moving around.'
Nearly 40 years after its completion, the National Theatre continues to divide opinion. This show might not convert the haters, but it will impart a greater understanding of this tour-de-force to all who visit.
Concrete Reality: Denys Lasdun and the Architecture of the National Theatre, until 20 September, Monday – Saturday 9.30am – 11pm , NT Wolfson Gallery (Olivier level 1), National Theatre, South Bank Centre, London
Historian Barnabas Calder, architect Paddy Dillon and Twentieth Century Society director Catherine Croft discuss the NT in Lasdun's Legacy on 11 September, 5.45pm, NT Olivier Theatre.
---