In a quest to portray the capital city over one year, Amadeus Long went to all 272 Tube stations to photograph their environs – but he walked it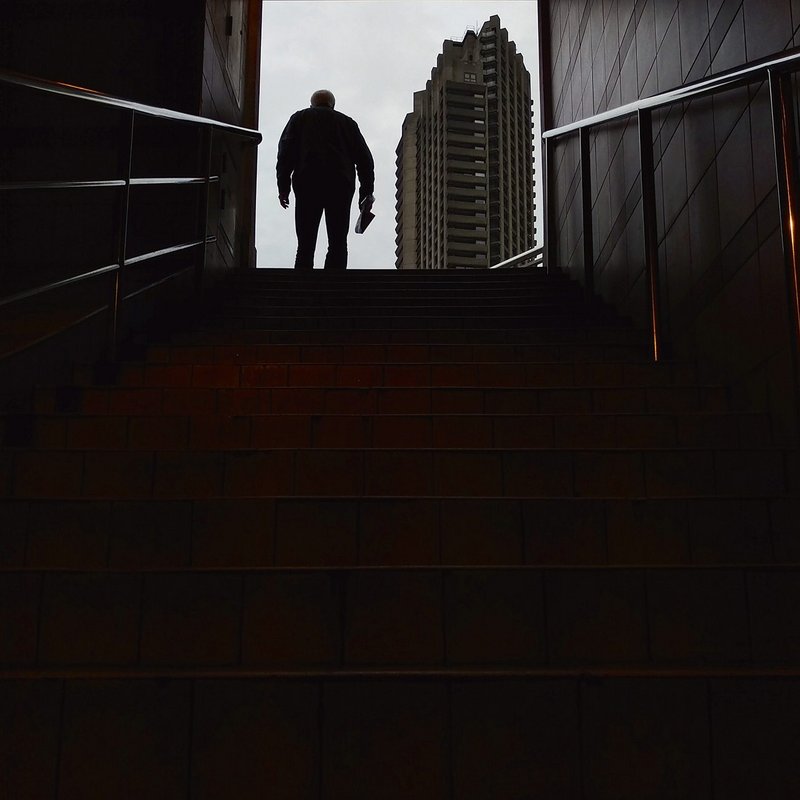 Amadeus Long: A Stairway, Barbican, London. 2016. HTC cameraphone
Amadeus Long is a born wanderer. Jaded by a job in music for TV and radio ads, he chose to pick up a camera and conduct a career move into the visual realm; but meticulous by nature, he knew any project would need a structure. Having lived all his life in London, he reflected on how little he knew of the city, and decided to visit all of its 272 tube stations to create 'A Year in London', a snapshot in or around each one over 365 days.
He recounts his joy on realising at Epping Forest that it was indeed a forest – 'there were horses!' – but the rewards and challenges were garnered at the 93 stations making up his 'year'. With images shot and the book ordered by tube line (its edge is colour coded), visual 'journeys' saw interchanges like King's Cross visited multiple times to complete the line and capture the time.
Simple ideas translate. Long is now in New York doing the same with its subway. But why should capturing a mass transit system even take a year? Just as he did in London; ironically, he's walking the lot.