HLM co-founder who achieved success young and whose contribution to health buildings in particular saw him made an MBE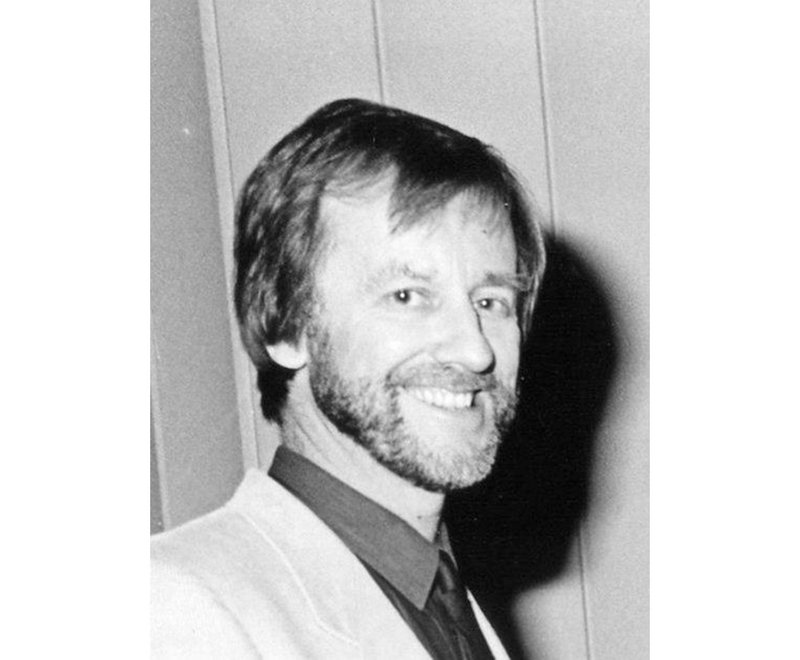 David Alan Hutchison MBE, 1937 -2015
David Hutchison, who has died aged 78, was in his twenties when he became one of the three competition-winning founders of noted practice Hutchison Locke and Monk, now HLM.
Graduating from the Bartlett in 1960, he joined Powell and Moya, became a registered architect in 1962 and worked on Pimlico Library, and hospitals at Wexham Park and Princess Margaret, Swindon. For him and his two ex-Bartlett colleagues, Graham Locke and Tony Monk, 1964 was the breakout year, when they won the Paisley Civic Centre competition.
This large project enabled them to develop a sizeable firm in just a few years, initially in Richmond and Paisley – sustained by the civic centre – while other work was gained. This was in the public sector, particularly health, based on David's previous knowledge and contacts from his time with Powell and Moya.
David's early childhood was subject to the hardships of the ensuing war years and the relative austerity of the immediate postwar period, a situation worsened by the early death of his father around this time. This inauspicious background may partly explain the drive and egalitarian idealism he later brought to his career.
From these relatively humble origins, by the age of 26 David had already achieved more success as an architect than most of his peers of a similar age, helping establish a practice that now has offices across the world.
Hutchison Locke and Monk began to seek further commissions before the Paisley project completed in 1973, and in the following two decades David was particularly successful in securing new work for the emerging practice in the healthcare and civic building sectors.
By the age of 26 David had already achieved more success as an architect than most of his peers of a similar age, helping establish a practice that now has offices across the world
Having generated these project opportunities, David was equally adept in identifying talented and highly motivated architects to work on them, and was particularly keen to encourage younger designers in this respect. He continued to be a charismatic mentor and role model for many of the talented young architects and designers who were employed by the practice, and who have subsequently gone on to become respected healthcare architects in their own right.
He was instrumental in establishing in-house landscape, interior design, and energy efficiency resources as part of an integrated design service. Notable projects completed during these two decades included civic offices in Broxbourne and major phases of development on existing hospital sites at Cheltenham, Whipps Cross, and St James's Hospital, Dublin.
This was a period of intense debate, research, and innovation among architects working in this specialised sector, and David was inspirational in leading a team of architects within Hutchison Locke and Monk to explore the possibilities of creating a 'therapeutic environment' in which the needs of patients, end users, and local communities could be accommodated in stimulating yet reassuring buildings, in a manner that contributed positively to the healing process.
These shared objectives laid the foundations for the form of 'social architecture' which has since characterised the firm's work in this and other sectors. David insisted that hospitals should be welcoming, comfortable, non institutional, and human in scale.
Throughout his working life David Hutchison was characterised by three all-consuming passions – architecture, music, and Tottenham Hotspur. From a musical perspective it was evident that he could be equally at home in the guise of Emile de Becque in South Pacific or as part of the massed choir on the terraces of White Hart Lane. He will be fondly remembered by all who encountered him in these and all his other roles.
David was an RIBA councillor and received the MBE for services to architecture and the community in 1976. He left HLM in 1991 to set up his own practice of DHP in Bath, where he lived for most of the latter part of his life.
He married and divorced twice. With Helen, whom he married soon after graduating from the Bartlett, where she had also studied, he had four children: Gilly, Mike, Kris and Peter. He is survived by his two former wives, his four children, 12 grandchildren and the recent addition of a great grandson.
---