Dawson's Heights, Southwark, London, 1964-72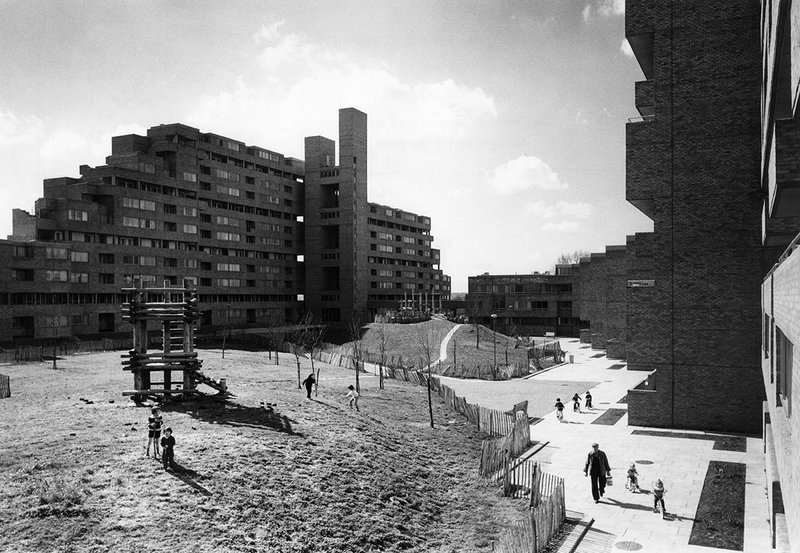 Credit: Architectural Press Archive / RIBA Collections
Dawson's Heights rises dramatically over the landscape of South east London but it is one of Britain's lesser known social housing schemes.
Constructed between 1964 and 1972, it was designed by Kate Macintosh, a 26 year old architect who had joined Southwark's Architects Department after working on Denys Lasdun's National Theatre. She won the project after her ziggurat design was chosen over the more conventional approaches of two colleagues – a traditional tower block scheme and a low-rise alternative – in a competition devised by the borough architect Frank Hayes.
Her building sought to relate to the surrounding urban landscape, and the two blocks that comprise it undulate with the contours of the hillside, rising in steps to 12 storeys, carefully staggered to maximise light and the view of the city to the north.
This image is part of a set, taken in 1973 for the Architects' Journal by Sam Lambert, that capture both the detail of life on the estate and the impression it makes on the London skyline, visible for miles cresting the hill.
---
Sam Lambert's photographs of Dawson's Heights will be displayed in the RIBA First Floor Gallery at 66 Portland Place until 2 February 2019