Death, unemployment and hospitals: architects at war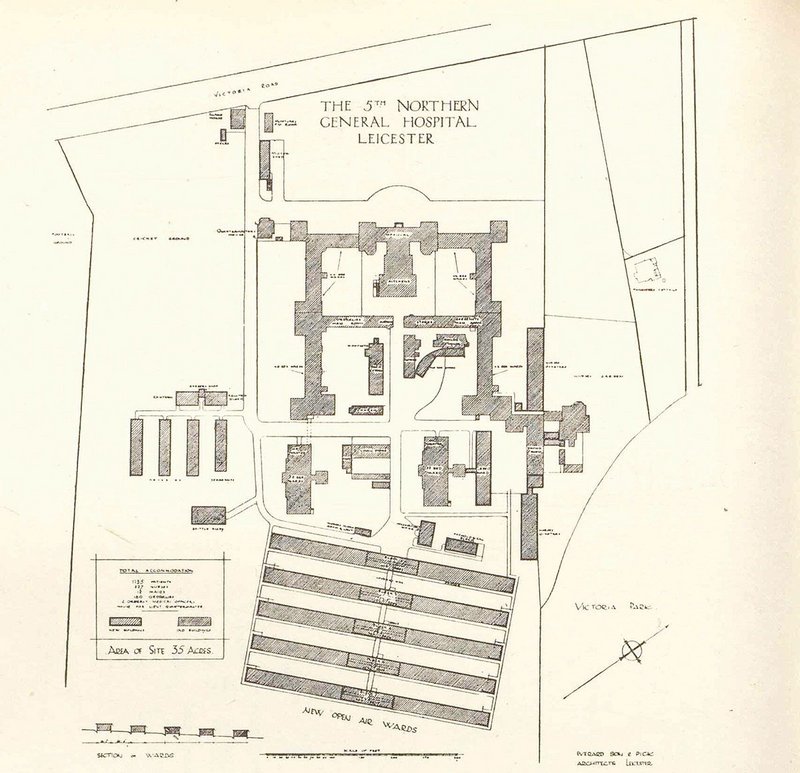 Design for Leicester Military Hospital, RIBA Journal, 8 January 1916.
'Last year we were under the cloud of a great war in its early stages. Many of us may have hoped that by now this cloud would have lightened and that peace might at any rate be in sight. Unhappily, this is not the case. The cloud is darker and more menacing than ever, and we cannot but realise that peace is still far off. As the months go on, the effect of the war is being more and more severely felt by many architects, and the difficulty of organising means by which we can help those whose work has come to a standstill is a very real one.'
These words by RIBA President Ernest Newton on 1 November 1915 show how badly the profession had been hit financially by the First World War but that of course was the least of it: the death toll, as reported in every issue of the Journal, was of course extreme. Shortly after war was declared by prime minister Herbert Asquith on 4 August, 1914, the profession had mobilised. The Architectural Association had acted as a recruiting-sergeant, responding to Lord Kitchener's appeal for military volunteers, packing its students, staff and younger alumni off to the war. The story was much the same around the country and in overseas territories.
The Architectural Association acted as a recruiting-sergeant, packing its students, staff and younger alumni off to the war
The RIBA undertook to provide support to the practices and families of architects left exposed: for instance appealing to older architects to step in and complete the jobs left hanging by the departure of their architects to war. By November 2015 it was estimated that 1,800 architects were serving in the forces – mostly officer class which proportionately took more casualties – out of a profession estimated at 7,000 – 10,000. And then work back home dried up. Jobs were created surveying British cities – and the London Society set to work drawing up a plan for rebuilding London after the war, for much the same reason.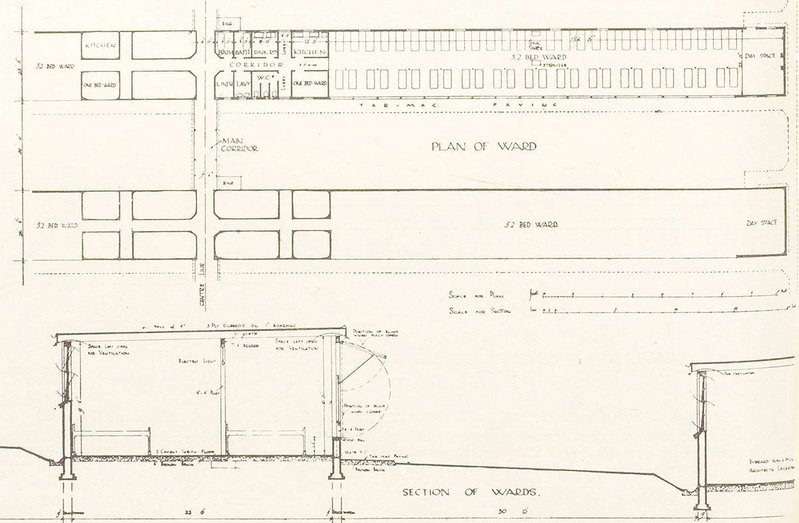 The war did of course generate work of a kind that few would relish: many emergency military hospitals were needed to cope with the huge number of wounded soldiers returning from the Front. The Journal ran a long article on these in January 1916. It showed plans and photos of several including a military hospital in Leicester by Samuel Perkins Pick of Everard, Son and Pick (today known as Pick Everard). Built next to a former lunatic asylum, this featured single-storey flat-roofed open-air wards facing south, with timber-framed opening canvas screens. These ultra-functionalist brick, timber and concrete-screed wards cost, the Journal reported, £15 and 10 shillings per bed to construct, compared with a normal cost of £500 per bed for a permanent hospital. They built enough wards for 530 beds in two months flat. After the war its site was cleared to found the University of Leicester, based in the old asylum building which survives to this day.