A syringe that changes colour to show when it's been used, a smart-phone based eye test, a dyslexia-friendly new font…it seems far easier to show useful innovation in some design disciplines than others, as demonstrated in the latest inspiring crop of exhibits in the annual Designs of the Year exhibition.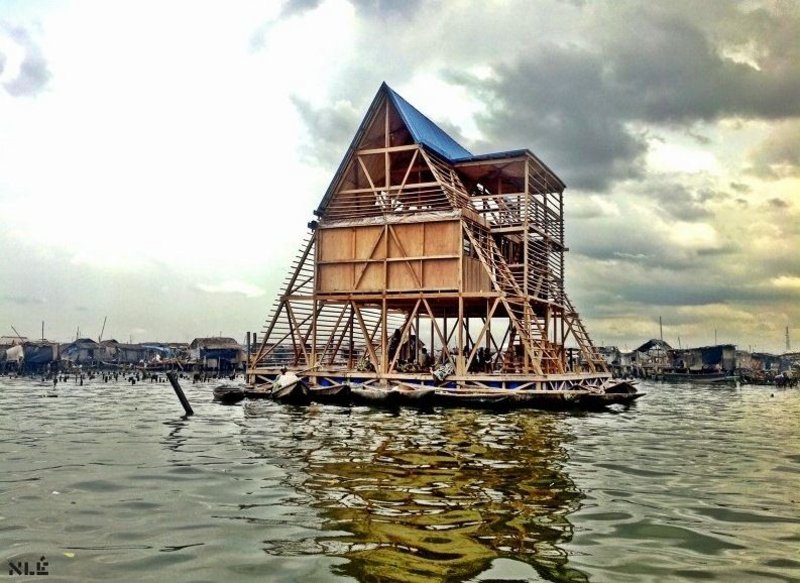 As ever, the Design Museum show is an uplifting testimony to the creativity and problem-solving of designers at the top of their game. And as ever, the architecture representatives sit a little uneasily within all these innovations, and their obvious practical benefits for the users. How can the winner of the architecture category for example, Zaha Hadid Architects' typically sleek and dynamic Heydar Aliyev cultural centre in Azerbaijan, compete with the practical and psychological benefits of the Chair 4 Life wheelchair design, that adapts to the changing needs of a growing disabled child?

Some of the architecture contingent compare better than others by demonstrating their value to those who occupy them through the quality of the environment. The Child Chemo House in Osaka by Tezuka Architects for example, provides a valuable, homely environment for the patient to live with their family during treatment, while the Makoko floating school by NLE architecture provides a practical, locally built solution for quickly accommodating up to 100 pupils. John Pawson's austere design ethos combined with his use of the highest quality materials is never more appropriate than at the St Moritz Church in Augsburg, creating the ideal contemplative environment that, as nominator Alain de Botton says, leaves the mind free to contemplate the highest questions". Johan Celsing's New Crematorium at the Stockholm Woodland Cemetery similarly provides a space for reflection free of distraction. Of the several arts centres, I am drawn most to Lacaton + Vassal's art gallery at a disused former shipbuilding shed in Dunkirk. Rather than convert the shed to its new use and thereby fundamentally change its character, they instead built a second structure alongside it to house the exhibitions, leaving the original to be lightly renovated and enjoyed as it is.

As usual, there is plenty in this exhibition to delight – 6a's beautifully-realised cast-iron shop front for Paul Smith's latest shop and in the furniture category, Barber Osgerby's three-legged oak Bodleian Library chair. The tactile Seabord Grand flexible keyboard by Roland Lamb and Hong-Yeul Eom, which won the product category, was one of several enjoyable hands-on exhibits.

But for its ingenuity and celebration of print, my favourite exhibit was Building Stories, a boxed graphic novel by Chris Ware told through 14 different books and pamphlets based on the inhabitants of a Chicago apartment block, from lonely elderly whose lives have shrunk, to younger residents dreaming about exotic holidays, right down to bees with flowers on their mind.

The overall winner will be announced on June 30.
Designs of the Year 2014, until August 25, Design Museum, Shad Thames, London. To take part in the social vote, visit www.designsoftheyear.com
---