New Lighthouse, Dungeness, Kent, 1961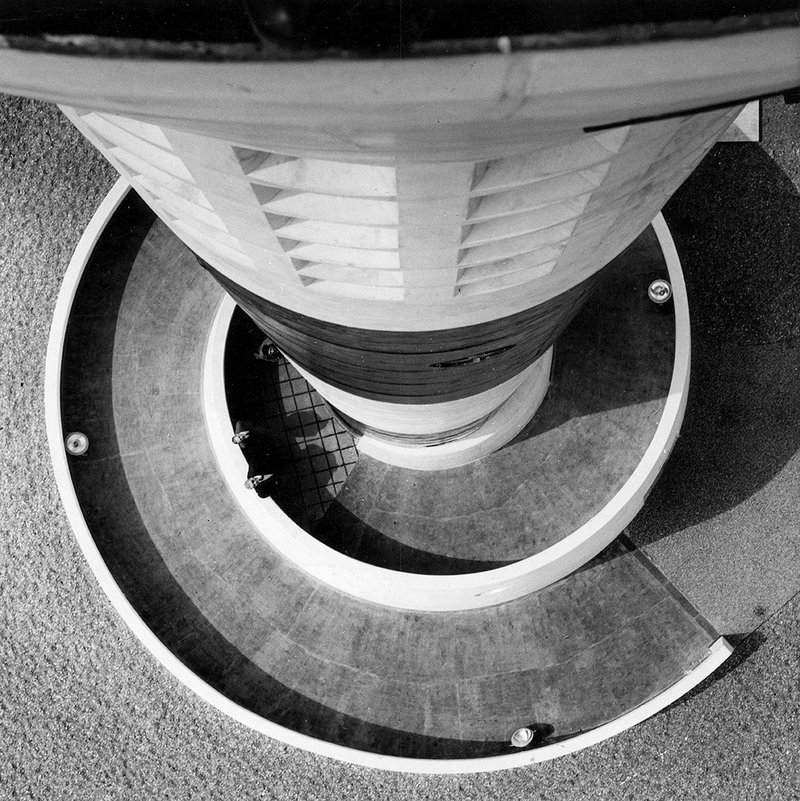 The New Lighthouse at Dungeness

Credit: Architectural Press Archive / RIBA Collections
The New Lighthouse at Dungeness was in fact the fifth to be built on the strange shingle promontory on the Kent coast. The previous structure, which opened in 1904, had been obscured from the sea by the construction of the nuclear power station in the 1950s and so a new, fully automated version was built closer to the shore. It began operating in 1961.
Like its predecessor, the new lighthouse was banded with black and white for easy visibility and recognition but this time the pigment was impregnated into the concrete using coloured aggregates so there was no need for repainting. Additional decoration was provided by the six rings of acoustic apertures through which the fog-horn sounded. The use of innovative pre-stressing techniques allowed the architect Ronald Ward & Partners to design a stable tower without the need for an external taper, setting it apart visually and structurally, from its ancestors.
The Architectural Review, appraising the building in September 1961, enthusiastically noted that the lighthouse was the embodiment of the journal's campaign to demonstrate the link between vernacular or functional architecture and contemporary design.