Scottish Landscape Photographer of the Year Dylan Nardini's photograph of Motherwell garages are a piece of the everyday amid slow-moving regeneration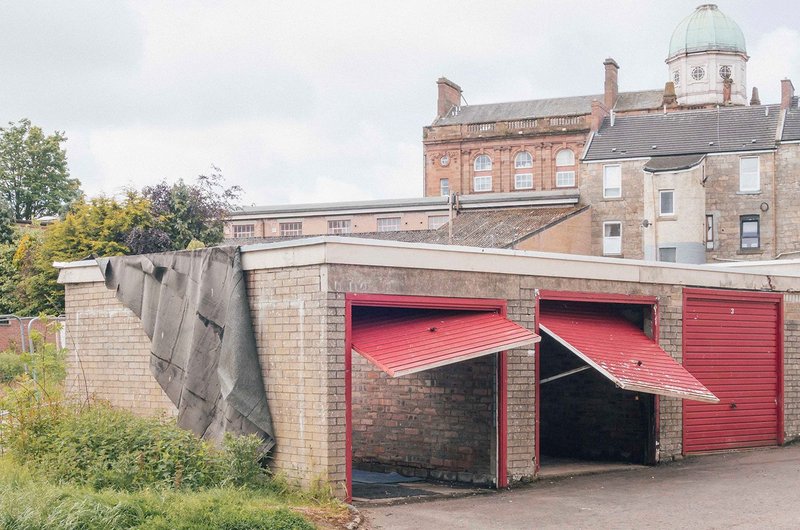 Credit: Dylan Nardini
Having won last year's Scottish Landscape Photographer of the Year, and being the category winner at the British Photography Awards, Dylan Nardini knows a thing or two about landscape; and given what he does as a day job, perhaps it's not so surprising. For the last 29 years, Hamilton-based Nardini has been a freight train driver- and so from his cab has witnessed sunrises and sunsets in virtually every part of Scotland and northern England.
'I've seen everything – at all times of day and in all kinds of weather', he says nonchantly, 'and I've realised that being in the landscape on my own is one of the best feelings.' In fact, the train driving became as absorbing as meditation, where Nardini, silently passing through some sublime Scottish landscape, would observe and consider it, perhaps returning later to capture it.
This photo is of an altogether different journey, recorded on a pocket Sony after he'd dropped his car off at the mechanic in Motherwell and was walking the two miles back home. Around him was the town's run-down residential housing, undergoing painfully slow regeneration, and in the distance, looking down on it all, the copper clock tower of the town's old Co-operative Building on Dalziel St. Nardini was struck by both the colour and the twisted geometry of the garage doors but also noticed the roof felt slumped over the flank wall; solid block and hand-painted goalposts presaging the open ones just round the corner.
---
Dylan Nardini, Untitled, 2022. Sony RX100ii