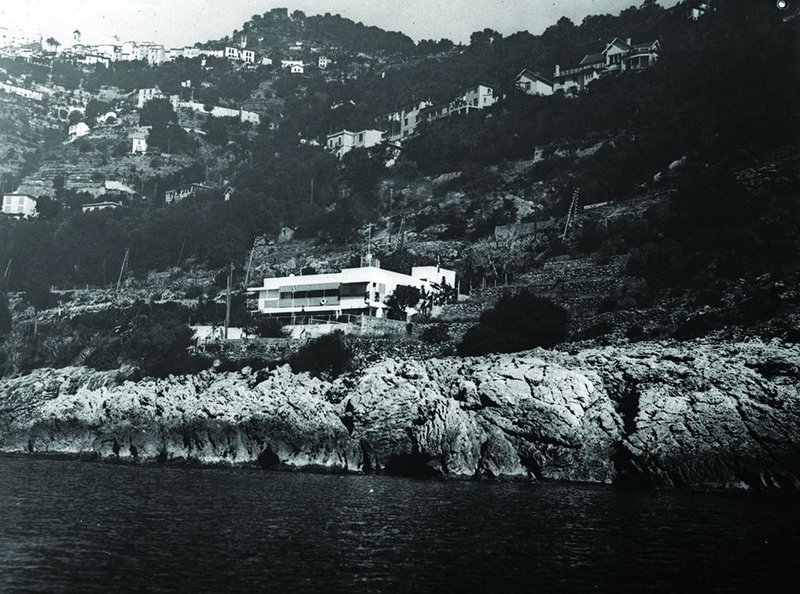 E. 1027, Monte Carlo, 1929

Credit: RIBA Library Photographs Collection
A summer retreat in a remote position above Monte ­Carlo, E. 1027 was the first house by Irish furniture designer Eileen Gray, built for her lover and collaborator Jean Badovici in 1929. The name is a cipher of Gray's initials and those of the Romanian architect and editor of L'Architecture Vivante, the numbers representing the alphabetical positions of J, B and G respectively. A simple 'maison minimum' with the inhabitants' comfort at its core, every element of the design strives to make the villa a humane dwelling rather than just a collection of beautiful volumes.
Le Corbusier's controversial involvement with ­E. 1027 began when he painted eight gaudy murals inside, claiming that he had added interest to dull walls – an act Gray described as vandalism. He subsequently built a two-storey hostel overlooking the house and erected his own retreat Le Cabanon nearby, encroaching on the visual isolation evident here.
Badovici died intestate in 1956 and for decades the house was left empty, allowing it to fall into a state of semi-dereliction. It is now undergoing restoration with plans to open to the public soon.